The following volunteer story and advice is from a very experienced volunteer named Sarah. Read on to find out 5 qualities you need to be an amazing volunteer!
**

For the past five years I have been volunteering with Praying Pelican Missions (PPM), an organization that leads short-term mission trips in numerous Central American and Caribbean countries, Mexico, and the United States.  I started as a participant on these trips, traveling to Belize with my church to join in the service projects and community outreach. After my freshmen year of college, my involvement with PPM changed from week-long volunteer trips to month-long internships as a trip leader in Belize and Miami.
Both as a participant and through leading volunteers, I picked up on several characteristics and qualities that make a great volunteer. Here are five:
1. Flexibility
In the volunteer world we can spend hours planning and organizing something just to have it unravel in a few minutes.  It takes someone with the ability to adapt and be flexible in those situations that really makes or breaks the outcome of the situation.On one trip, the bus got a flat tire and soon after changing it the new tire exploded as well. Though it wasn't planned, the flexibility of that group was amazing. They used unfortunate circumstances to work together and get to know each other better versus just sitting on a bus.
2.Energy
Volunteering can take a lot of energy. There always seems to be a lack of sleep and to hit the ground running each day can be kind of rough.  One week, I was in the southern part of Belize with a group working at a local church there. Numerous people were getting stomach sicknesses; the work was physically exhausting, and the intense heat and humidity did not help the situation.  However, I was amazed and encouraged by the unrelenting energy the group put forth each day.  As a leader, it'€™s one of the most encouraging and exciting things to see. It really showed how much the group believed in what they were doing.
3.Creativity & Imagination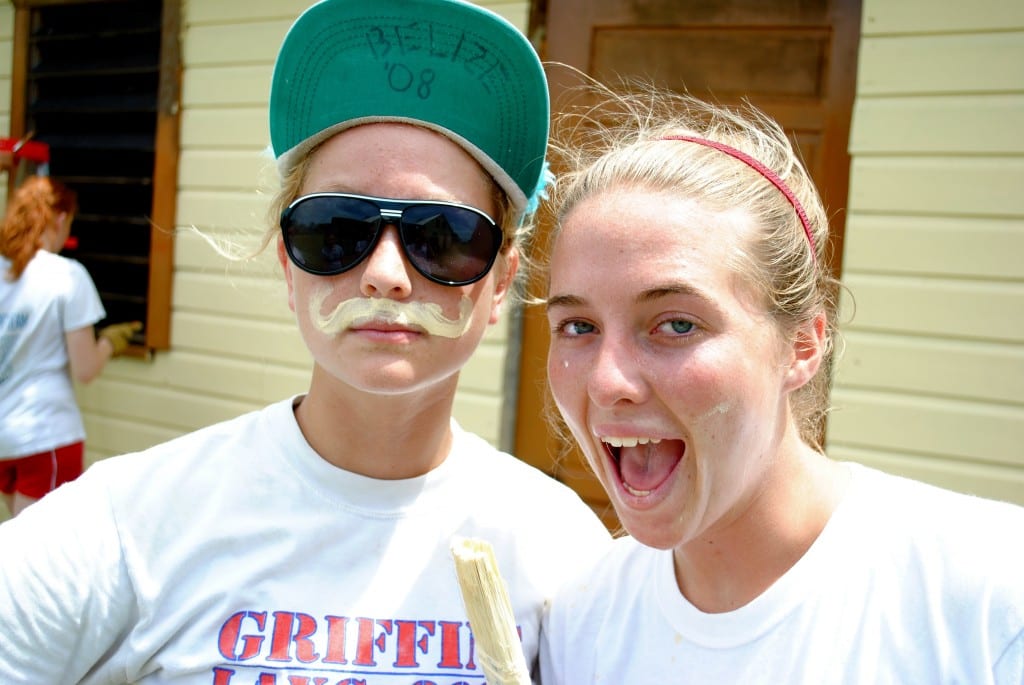 We can probably all agree that people who are creative and have good imaginations are great to be around. The level of passion and excitement they bring doesn'€™t allow the craziness of the unknown to overwhelm them or the drain of the mundane bring them down.  Volunteering doesn'€™t need to be a solemn or straining thing.  When individuals use their talents, passions, and humor they bring life into the tasks at hand.  Allow yourself to dream; bring your creativity into whatever you do because it leaves your own personal and sincere mark.
4.Integrity
As a volunteer, people trust you with their facility, community, and organization–which is an extreme responsibility.  Relationships between organizations can be hindered by an individual'€™s thoughtless acts. One of the most helpful things I've seen in our volunteers and something we look for in future interns is integrity.  In my own experience, leading trips with other staff brings such a dependency on one another that we honesty and sincerity is so important.  When people are sincere in their every day life it enriches their volunteer work in a way that speaks louder than words. The way you serve really shows how much you care- and those you serve see it.
5. Sacrifice/Selflessness
Volunteering is just that- sacrificing of one'€™s time, energy and services without expecting anything in return.  Although it is exceedingly rewarding, the reality is the passion behind volunteering can wear thin at times.  Sometimes there are days when it seems you'€™ve given all of yourself, and it'€™s not fun, it's not exciting, it'€™s just sacrifice. It'€™s at this point when we have to examine what we are doing- is it worth our time and effort?  Because when we realize what'€™s important, living for ourselves is not so appealing anymore.
Sarah Slegh, pictured below with children from Belize, has a passion for world missions, service and prayer. She is a senior at Northwestern College studying graphic design.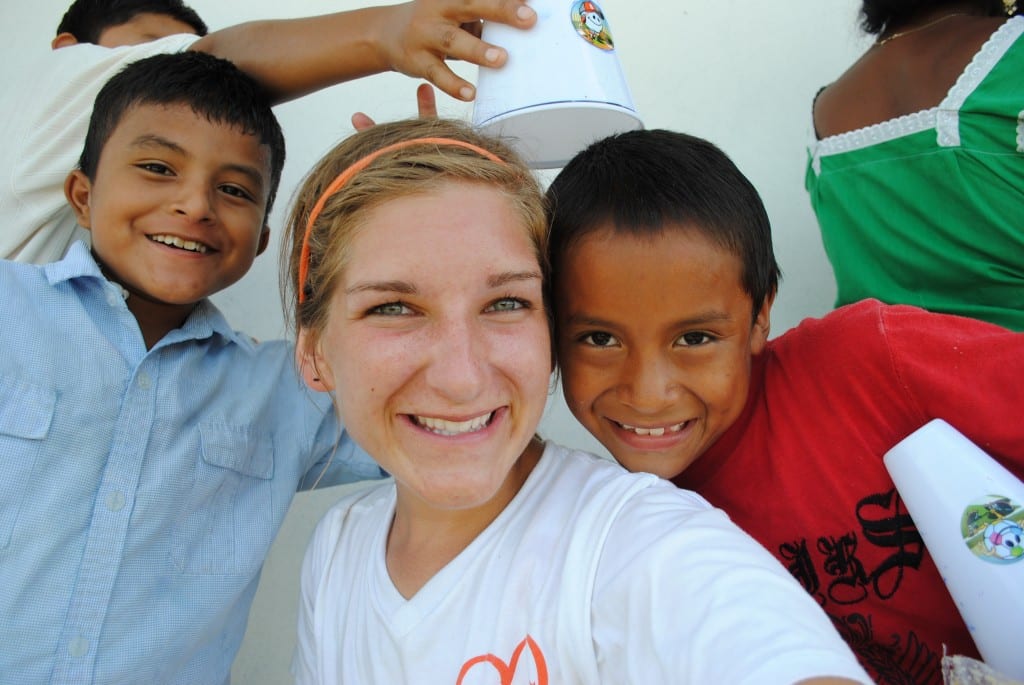 Curious about Praying Pelican? To learn more, give, or get involved, click here.