Coronavirus Facts: How to Calm Your Anxiety for Travel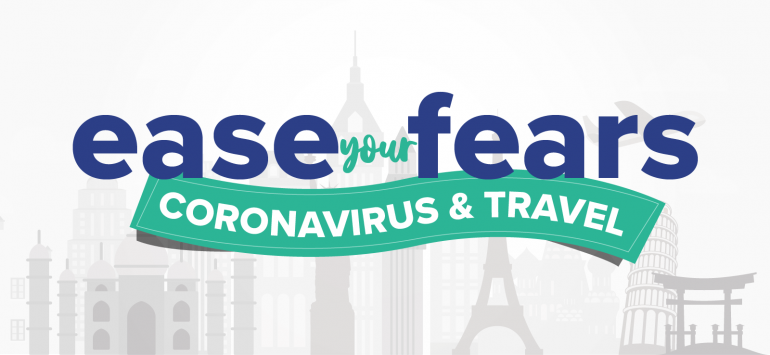 Coronavirus Facts: How to Calm Your Anxiety for Travel
The coronavirus has exploded in the news, causing stocks to drop, travel to halt, and anxiety to rise around the globe. However, how are you making travel decisions amidst the coronavirus? Do you know the facts? We've referenced some of the most reputable sources, so you can know the facts about the coronavirus to make the best decision for your current travel plans.
Should I cancel my travel plans amidst the coronavirus?
It depends. Where are you traveling? What's your risk of developing a severe case of the coronavirus, if you got sick? Are you concerned about a potential quarantine upon your return home?
The Center for Disease Control (CDC) discourages non-essential travel to the following destinations: China, Iran, South Korea, and European countries. However, you can check the current travel advisory for your destination, and make an educated decision on if you should travel or not. Those who decide to travel can sign up with STEP to stay connected with the U.S. Embassy and receive vital information during an emergency.
If you want more information regarding the coronavirus and travel, we compiled a useful document that:
Answers your common questions regarding the coronavirus and travel
Provides a list of authoritative sources to get coronavirus updates
Downloading is totally free, and we won't even ask you for your email. We believe everyone deserves to read this content, so it's completely free to read, download, and share.
If you find these facts helpful, pass it on to a friend who's concerned about the coronavirus. Spread facts and share the calm!
Check out the infographic below if you want some quick facts about the coronavirus and travel.

You can stop the spreading of coronavirus fear by knowing what's real and what's merely a myth.
By knowing what's fact and what's fake regarding the coronavirus, you can think with a sound mind and make clear decisions about your travel plans.