Our catalog of over 100,000 local and national discounts are available to Volunteer Card members only. Here's some information on how to access your discounts we hope you will find helpful.
How can I access my discounts?
After purchase, register your Volunteer Card account to create a username and password, and log into the Members page.
Once you're logged in, you will have access to your discounts, which are located in an organized discount finder (see below). In the discount finder, you can search for brands or companies, browse local and national discounts, and keep up to date with new and featured discounts as they come available.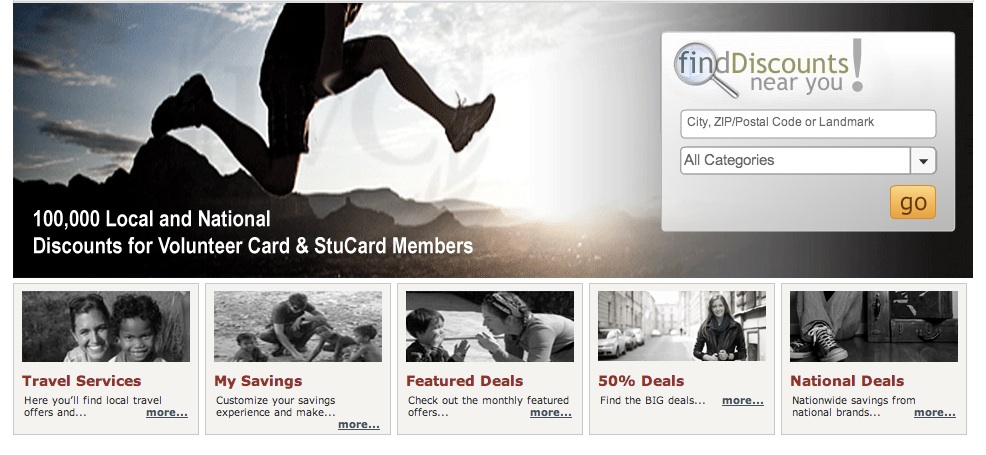 How do I use a discount?
Many of our discount partners have chosen to keep the process simple by offering discounts exclusively for online orders. As you browse the discount finder, certain companies will offer a promo code or a special discounted link to click-through and use for online orders (see below).




Other companies have chosen to offer discounts for in-store purchases, often in the form of a printable coupon (see below). Unfortunately, flashing your Volunteer Card will not qualify your purchase for a discount, and may even cause confusion for some employees. Always be sure to check the discount finder for instructions on how to use your discount.





What kind of discounts are available?
Discounts are always changing, but check out a sample of our discount partners to give yourself an idea of what's available.