TRAVEL NOTICE: | The World Health Organization has declared a public health emergency due to the outbreak
of Coronavirus. If you have travel concerns and would like to know more about your coverage options, please contact us.
For travel emergencies, always call the 24/7 line on the back of your card.
TRAVEL NOTICE: We are aware of the unrest occurring in Haiti and are continuing to closely monitor the situation.  Please contact us at (877) 865-6877 for further information about your coverage.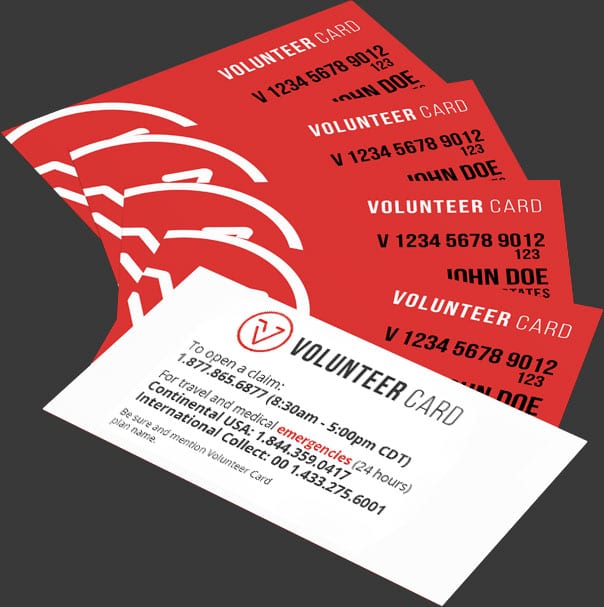 NEED TO
PURCHASE
MULTIPLE
CARDS?
Our online group ordering tool makes
it easy to purchase multiple cards.
Learn More
2019 – 2020 Holiday Business Hours
Our offices will be closed periodically throughout the holiday season. There may be a slight delay
in email and voicemail response time when our offices are closed. If you are having a
travel emergency, please call the emergency support line located on the back of your Volunteer Card. Full details are below.
Christmas Eve – Tuesday, December 24th – Closed at 3:00 PM CST
Christmas Day – Wednesday, December 25th – Closed
New Years Day – Wednesday, January 1st – Closed