We are aware of the unrest occurring in Haiti and are continuing to closely monitor the situation. To get the most accurate and up to date information regarding your travel insurance coverage, please contact us. For general questions prior to departure, call (877) 865-6877. For any travel or medical emergencies while traveling, please call the emergency phone number listed on the back of your Volunteer Card.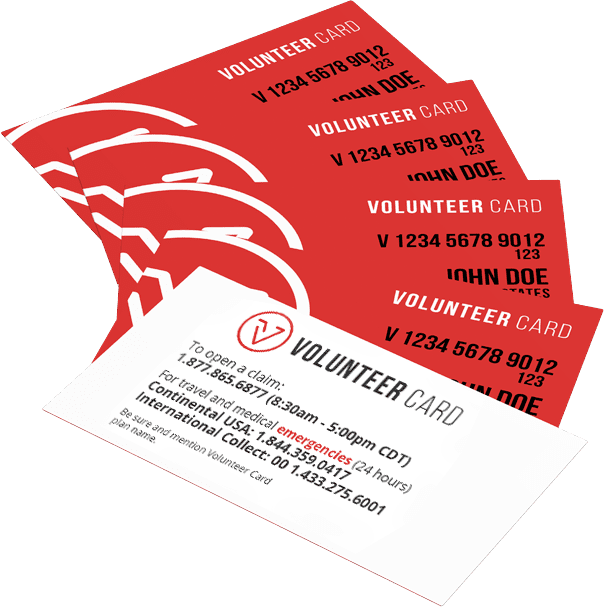 NEED TO
PURCHASE
MULTIPLE
CARDS?
Our online group ordering tool makes
it easy to purchase multiple cards at
a discounted price.
Learn More