TRAVEL NOTICE: We are aware of the unrest occurring in Haiti and are continuing to closely monitor the situation. Those that choose to travel to Haiti at this time will not have coverage for the political or security evacuation benefit due to the current unrest. Per the policy language, an evacuation must occur within 7 days of any political or security event and we are now beyond that 7 day mark. All other benefits will still be available while traveling. If you have any questions, please don't hesitate to contact us at (877) 865-6877.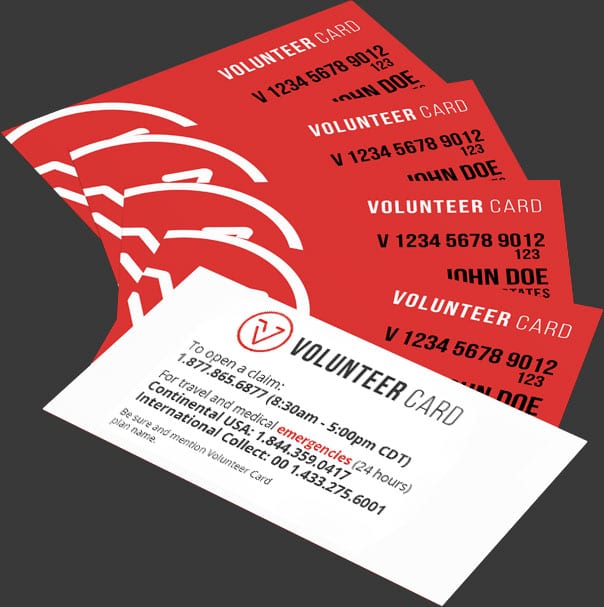 NEED TO
PURCHASE
MULTIPLE
CARDS?
Our online group ordering tool makes
it easy to purchase multiple cards at
a discounted price.
Learn More