6 Most Inspiring Companies That Give Back When You Buy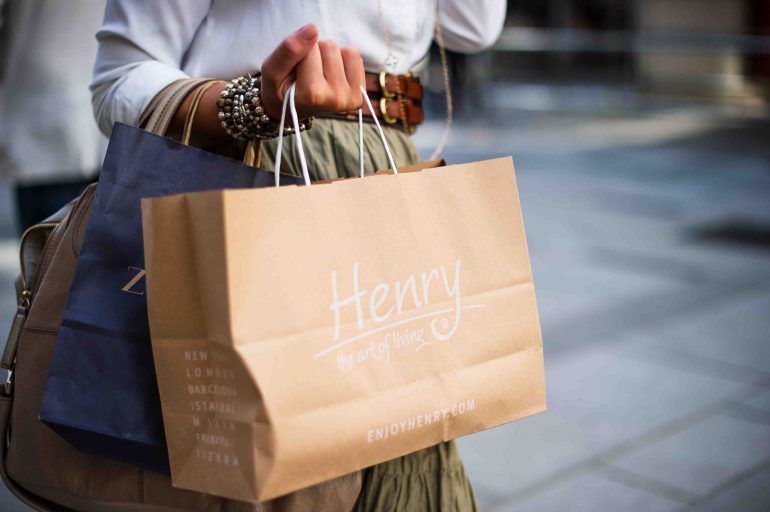 6 Most Inspiring Companies That Give Back When You Buy
As a shopper, do you care about…
Where a product was made
How a product was made
What renewable sources a product came from
If a product is biodegradable
Giving back to the community
If these statements resonate, you may identify as a socially conscious shopper. In line with these admirable convictions, here are six companies that give back with every purchase you make.
**Disclaimer: These are not affiliate links. We listed these inspiring companies because of their vision of giving back to the community and making the world a better place.
What do they sell?
Bomas reinvented the sock to create something more comfortable and functional than anything you've ever worn before. With so many colors and designs, Bombas can keep your feet comfy and cozy for any occasion!
What's their mission?
Those at homeless shelters request socks more than any other item. With this overwhelming need, Bombas decided to make a difference. Their team strives to "support the homeless community, and to bring awareness to an under-publicized problem in the United States."
How can I help?
Every time you buy a pair of socks, you donate a pair to someone in need. But not just any pair– these socks are manufactured with an anti-bacterial treatment, in darker colors, and with reinforced seams. Together, these features enhance durability and reduce wear.
What do they sell?
TOMS pioneered the one-for-one movement with a classic pair of canvas shoes. Since its start in 2006, the company widely expanded its inventory to include all types of shoes, glasses, bags, and even coffee beans.
What's their mission?
TOMS focuses on improving the lives of individuals across the globe. As their mission states, "through your purchases, TOMS helps provide shoes, sight, water, safe birth and bullying prevention services to people in need." Beyond giving one-for-ones, TOMS creates jobs around the world and invests in furthering education in the next generation.
How can I help?
TOMS works on giving back to the community with their different products. Each one supports a different cause.
Shoes donate another pair of shoes.
Eyewear gives sight-saving surgery.
Coffee beans help develop clean water systems.
Totes provide training to midwives, resulting in safer births.
Backpack sales resist bullying by training crisis counselors at schools.
What do they sell?
WeWOOD sells chic, eco-friendly watches crafted from recycled, wooden materials. By partnering with Tress for the Future, WeWood plants a tree for every watch they sell.
What's their mission?
WeWood lives by the mantra: "You buy a watch. We plant a tree." The company passionately pursues global restoration by caring for the environment and nurturing forests for future generations.
How can I help?
Thanks to supporters, WeWood has planted over 600,000 trees since it started in 2011. From buying a watch, you can add to this number and help WeWood reach their goal of planting 1 million trees by 2020!
What do they sell?
Warby Parker offers a wide variety of designer glasses at competitive rates. By performing many business functions in-house, this is one of the many companies that gives back by providing customers with a better alternative.
What's their mission?
2.5 billion people have impaired vision without access to proper glasses. Over 600 million of these people are left uneducated. Simply stated, Warby Parker believes it's a fundamental right for people to see and decided to meet the need by:
1. Training adults to perform basic eye exams, and
2. Providing students with glasses and vision care.
How can I help?
When you buy a pair of glasses, you donate a pair to someone in need. To date, over 4 million people can see because of support from shoppers like you!
What do they sell?
The company sells new and used books, from bestsellers to textbooks. The company rescues millions of outdated editions from libraries to either resell or recycle. Some books sell at reduced rates and many of them ship for free!
What's their mission?
Better World Books advocates literacy for those who crave it–but don't have the educational resources. So far, Better World Books has donated over 22 million books, raised over $27 million for literacy and libraries, and repurposed over 300 million books.
How can I help?
Every time you buy a book, you donate one to a child in need. You can also contribute to their mission by finding a drop box and giving back to the community with your used books.
What do they sell?
Hand in Hand produces essential skin products like soap and lotion in four different aromas: cactus blossom, lavender, citrus grove, and sea salt.
What's their mission?
Hand in Hand maintains the motto: "Sustainable, vegan & palm oil free essentials for a clean life + a clean conscience." Likewise, they believe in offering socially responsible products healthy for both your body and the environment.
How can I help?
With every bar of soap you buy, you donate another one. By improving sanitation practices, your donation helps combat 45% of child deaths that result from a lack of handwashing. Your business also supports their clean water program in Haiti, which has provided clean water to thousands of individuals.
What other inspiring companies that give back to those in need would you add to this list? Comment below!