Travel Hacks for Luggage Tags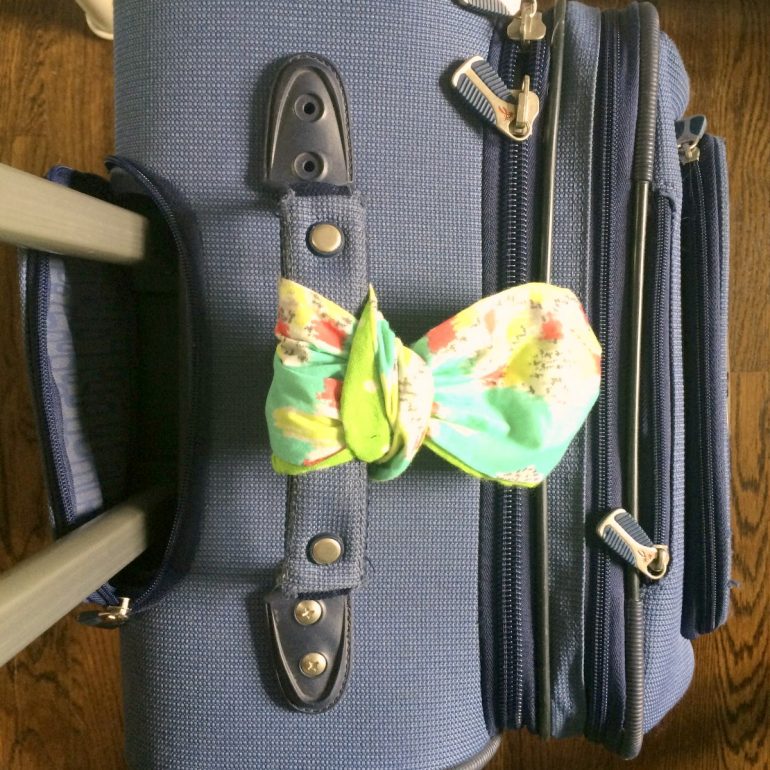 Travel Hacks for Luggage Tags
There are two kinds of luggage tags: one for your address and one to make your suitcase stand out. Marking your luggage is easy and can save you time when searching for your suitcase at baggage claim. Both kinds of luggage tags can also reduce the risk of having your bag lost or stolen.
Home Address
When it comes to displaying your home address, don't settle for the flimsy labels provided at the airport. They rip easily. And scribbling your address on a label without letting it dry risks smudging and lack of legibility.
To guarantee you'll reunite with your luggage after landing, you'll want to use a reliable label for your home address. You can buy a cheap yet sturdy and reusable luggage tag from Walmart or another department store. You'll be glad you did!
Standing Out
In addition to slapping-sticking your address to your bag, you'll want some other unique identifier to make sure you take-off with the same bag you packed. Here are a few DIY ideas:
1. An old cord
Find an old cell phone cord or some type of cable lying around the house and wrap it around the handle of your suitcase. Cords are sturdy, so you won't have to worry about it getting ripped off.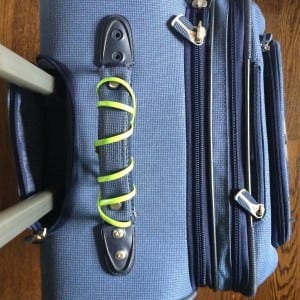 2. A scarf, headwrap, or headband
Use a brightly colored scarf, headwrap, or headband and tie it around the handle of your bag. A patterned piece will be easy to spot as your luggage circles in the baggage return conveyor belt.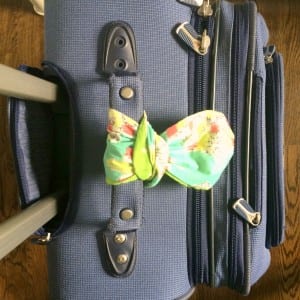 3. A simple ribbon
This is a popular and easy solution. Use some of that old, colored ribbon around the house and tie it onto the handle of your suitcase. Be sure to tie on multiple strands in case one breaks off.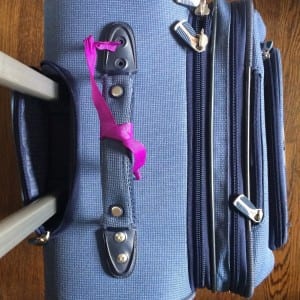 4. An old keychain
This is a great idea for those that accumulate key chains from various places. You'll be hard pressed to find someone else with the same key chain so it works perfectly as a unique luggage tag. Pick one that stands out from your bag and attach it to the zipper or handle of your suitcase.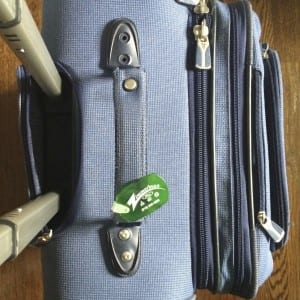 How do you make your luggage stand out? Share your travel hacks with us on Facebook and Twitter!