How Volunteer Orgs Are Keeping Volunteers Safe: 3 Free Resources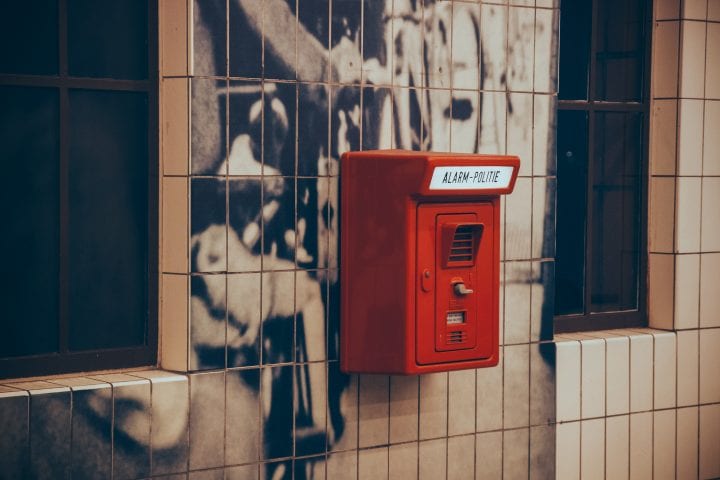 How Volunteer Orgs Are Keeping Volunteers Safe: 3 Free Resources
What is more important than keeping your volunteer travelers safe?
If you're thinking, "being prepared for a travel or medical emergency" then your head is in the right place. While you (and we do, too) always hope that travelers stay safe on their volunteer trips, making sure you're prepared to handle an emergency is vital.  To help you do that, we've outlined 3 free resources that will keep you organized and prepared in case of a travel or medical emergency.
1. IVC group account for travel insurance
Imagine an online tool where you can place and manage travel insurance orders for multiple volunteer groups; A system that can email or mail travel insurance cards directly to the volunteer organization or trip leader for distribution and safe-keeping; A place to store travel insurance information for each individual traveler that is easily accessible in the event of an emergency – That's the IVC online group portal! It's free and easy to sign your organization up.
2. Emergency Response Guidelines for your organization
Does your volunteer organization have Emergency Response Guidelines? Are they written down? Do your team leaders know about them? Establishing guidelines for dealing with accidents or medical emergencies can help ensure quick, consistent aid for the injured. Consider this when establishing guidelines for your organization:
Designate a contact person within your organization to handle all accident reports. The contact person should know exactly what information needs to be gathered and to what agency it should be reported.
Take care of the injured. Apply basic first aid if necessary. If the accident is serious, call an ambulance; if the injured party is a minor, contact the parents or guardian right away. Also, notify the contact person as soon as possible, regardless of the extent of the injury.
Inspect the area where the accident took place. If the accident was caused by a defect, like a cracked floor or uneven sidewalk, rope off the area to avoid further accidents.
3. Volunteer safety training
One of the easiest ways to prepare your organization for handling a travel or medical emergency is to train your volunteers on volunteer safety. Check out the infographic below to learn more about what organization can do to enhance volunteer safety and what volunteers can do to practice caution.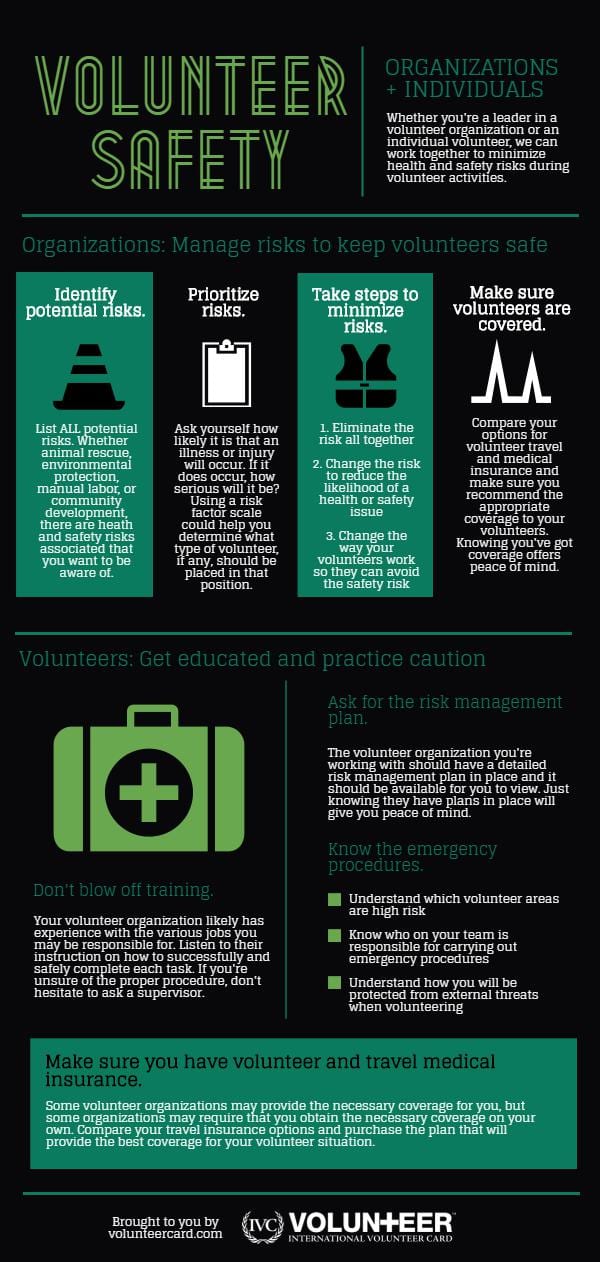 Staying safe while overseas is definitely a top priority for any trip–and free is certainly affordable! Let us know if you have any questions about using our 3 free resources on Facebook and Twitter.