Gratitude Week: Day 2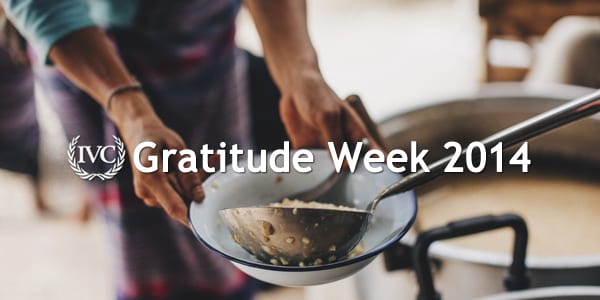 Gratitude Week: Day 2
Yesterday was an incredible day of celebrating volunteer organizations! Thanks to everyone who participated and shared about their favorite non-profit organization in the comments of our day 1 blog. Today, during day 2 of Gratitude Week you have the chance to show your gratitude to a friend. Stay connected with  us on social media by using #gratweek2014.
What we're thankful for
We are thankful for the friendships made on volunteer trips. Special bonds are formed when you travel with another individual or a group to a new place and engage in a service activity. Today we want to celebrate all of the great relationships that first began by participating in a volunteer trip.
Show your thanks (for your chance to win)
Do you have a friend that is currently raising support for their next volunteer trip? You could win a $100 volunteer scholarship for them! Tweet us a photo of you and your volunteering friend (or just your friend if you don't have one together) and in 140 characters or less, explain why they deserve a volunteer scholarship.
The Details
Earn a $100 volunteer scholarship for one of your friends by tweeting us a photo of the two of you (or just them) and tell us why they deserve to win. Make sure to tag @volunteercard in your tweet and include #gratweek2014.
Entries must be submitted by 11:59 pm CST on Tuesday, November 25.
One (1) winner will be selected at random.
One (1) $100 scholarship will be awarded. The scholarship will be paid directly to the organization for which the individual is volunteering.
Share about your Gratitude Week participation on Social Media by using #gratweek2014
All week long we will be sharing your volunteer photos and stories across our social media platforms as a way to recognize volunteerism around the world. By participating in the giveaway, you are agreeing to the official rules. Gratitude Week 2014 giveaways begin on Monday, November 24, 2014 and end on Wednesday, November 26, 2014. Please take a moment to view our
official rules
.