5 Easy Thanksgiving Volunteer Opportunities Near Me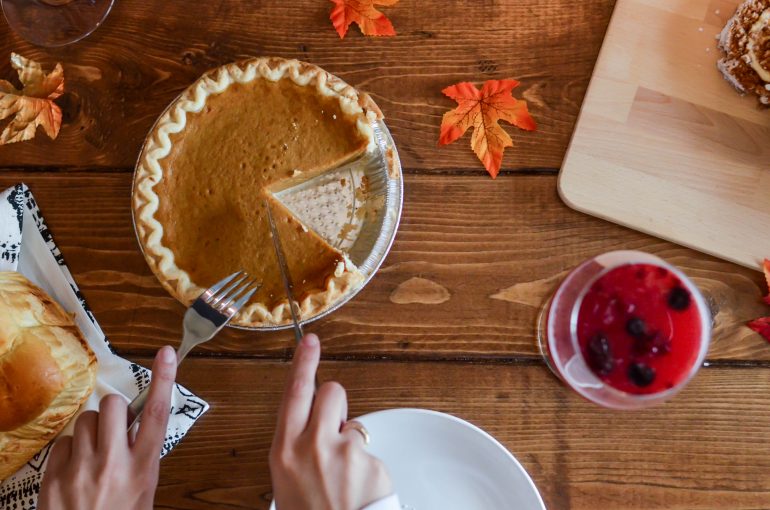 5 Easy Thanksgiving Volunteer Opportunities Near Me
Do you want to give back this Thanksgiving season? You can serve in a multitude of ways by signing up with a volunteer organization or helping in your backyard. It's whatever you make of it–and you can make a difference.
Check out these easy and impactful Thanksgiving volunteer opportunities near you, wherever you live.
1. Serving Thanksgiving dinner to homeless
Look-up local soup kitchens and see if any of them are serving Thanksgiving dinner to homeless families. You can use a few hours to give meals to those who don't have any.
If you can't find space to serve at a local soup kitchen during Thanksgiving, you can pack bagged lunches and deliver them around the city. Get a group of friends together and make a day of it. Just think of how many lives you can touch with a simple PB&J.
Pro tip: Looking for ways you can stay safe while volunteering in a big city? Check out these safety tips.
2. Bring Thanksgiving dinner to a neighbor
Perhaps you know a neighbor who is struggling through a hard time. Maybe they just lost a spouse or got let-go from their job. Maybe their family lives states away, and they can't afford the last-minute plane ticket to visit.
Seize the opportunity to be a blessing. Bring them some Thanksgiving leftovers, or, better yet, invite them to your Thanksgiving dinner. With all that food, what's one or two more mouths to feed?
3. Visit the elderly for Thanksgiving
Have you ever volunteered at your local nursing home? The residents love visitors, and you could make their Thanksgiving extra special. Put together a puzzle. Listen to their incredible life stories about "the good ole' days."
Likewise, most senior centers serve Thanksgiving dinner (or lunch) to the seniors of the community. Scribble your name on the sign-up sheet and show up with a smile. You'll leave a lasting impact.
4. Pack meals for refugee children
Sign up to volunteer with Feed My Starving Children (FMSC) during the holiday season. Volunteering with FMSC a fun and energizing way for you and a group of friends to give back to kids around the world by packing meals to send.
If a packing center isn't near you, see if a MobilePack event is coming your way. If you're unable to volunteer on Thanksgiving day, your service will still make a global difference by feeding hungry bellies.
5. Discover local volunteer opportunities
If you're interested in serving with a volunteer organization, a great place to check out local opportunities is through VolunteerMatch. Just search your area with the keyword "Thanksgiving," and you'll find all the Thanksgiving volunteer opportunities near you.
~~~
Giving back to the community on a holiday that celebrates gratitude is the ultimate way to honor the day. Serving Thanksgiving dinner to homeless and similar volunteer opportunities during the holiday is a great way to give back. If you get involved in your community and volunteer on a regular basis, you can make an ongoing and lasting impact.
Learn how you can give back with your choice in travel insurance.