Relief Teams Respond to Hurricane Harvey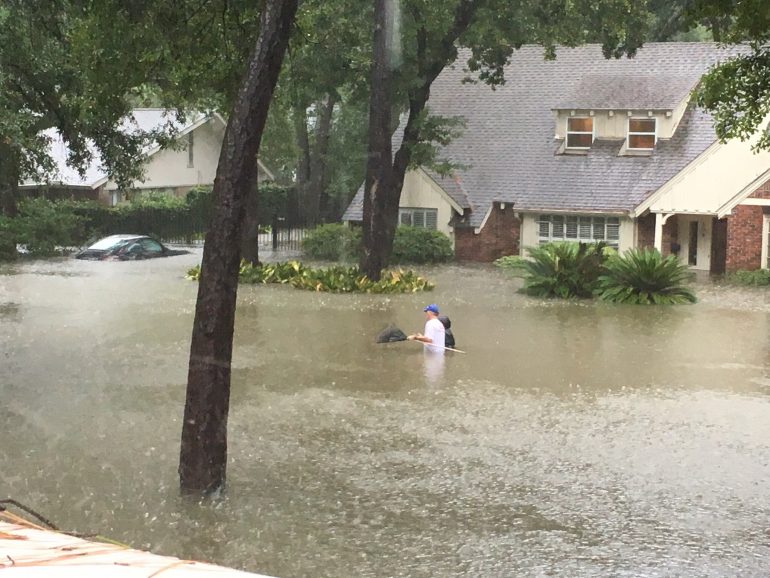 Relief Teams Respond to Hurricane Harvey
Hurricane Harvey is said to be one of the most devastating natural disasters in US history, though the full toll of the storm has yet to be seen. Since midnight Friday, a record-breaking 49.2 inches of rain has fallen in Texas, washing away homes and businesses, and sending an estimated 30,000 people into shelters, seeking refuge from the rising waters. The number of those still waiting for rescue is unknown, with the Coast Guard receiving over 1,000 distress calls per hour as families wait for rescue boats, medical attention and much-needed supplies. But amid the wreckage and chaos–volunteers, disaster relief teams, and donations continue to pour in. Churches, schools, and convention centers are opening their doors to those who have lost their homes. Disaster teams are assisting with emergency efforts and meeting the urgent needs of the victims.
Organizations respond to Hurricane Harvey
Minuteman Disaster Response (MDR) is a Texas-based nonprofit which serves Texas, Oklahoma, Louisiana and Arkansas. Minuteman Disaster Response is comprised of highly-trained volunteers, equipped and trained to provide critical on-site support to disaster victims and emergency personnel. Their teams are equipped to assist in search and rescue, emergency medical operations, disaster scene management, and emergency communications.
MDR teams deployed Friday evening and into the early Saturday morning hours–pushing south into the storm to provide immediate support to those in Hurricane Harvey's path. In addition to providing hot showers and restrooms to over 175 first responders, MDR is using their Command Trailer and drone technology to help coordinate relief efforts. Preparations are already underway to begin the cleanup process.
Be sure to follow the MDR Facebook page for updates or visit their website to make a financial contribution.
Texas communities get involved
All over the state, communities and businesses are rallying together to respond to storm's destruction. Local coffee shop, Ground Up Coffee, in Celina, Texas, reached out to the neighboring community through Facebook and word-of-mouth, asking for help in collecting vital supplies such as medicine, water, clothes, pet food, and non-perishable items. The response was so overwhelming they could not fit all the donations in one load. Families, grocery stores, and nearby pharmacies are reaching out with supplies. Ground Up already made plans to make a weekly drive to Houston with donations for as long as they are needed. Ground Up owner, Tom, draws inspiration from the words of Proverbs 3:27, "Do not withhold good from those to whom it is due, when it is in your power to act." Tom hopes that this inspiration will encourage others to aid the communities affected by the storm.
We continue to keep the victims of Hurricane Harvey in our thoughts and prayers as Houston continues search-and-rescue efforts and as the storm makes a second landfall in Western Louisiana.
If you or your organization would like to get involved and help with relief programs for Hurricane Harvey and Hurricane Irma, Volunteer Card and Fly for Good can provide you with humanitarian travel insurance and flights for your disaster relief efforts!
We'd love to know how you are getting involved in the aid and relief efforts in the wake of Hurricane Harvey! Comment below or reach out to us on Facebook or Twitter with your story!