How to Maximize Your Travel Experience Based on Your Myers Briggs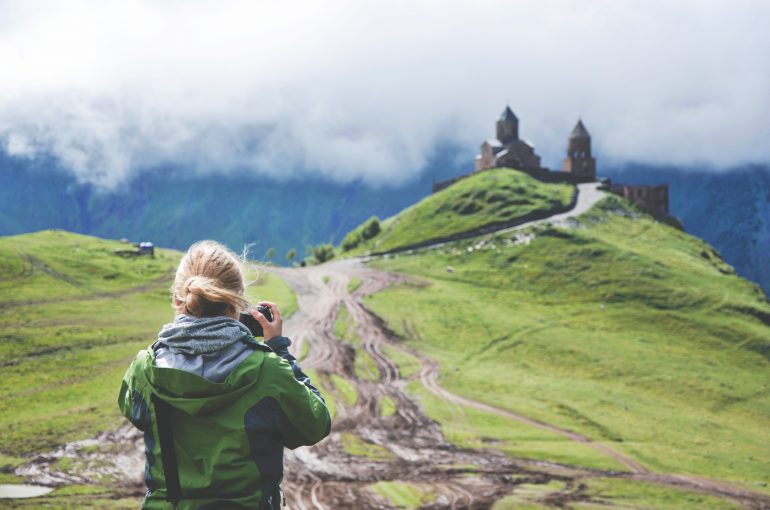 How to Maximize Your Travel Experience Based on Your Myers Briggs
Traveling should energize and rejuvenate you–not leave you weary and stressed. So many fail to enjoy the wonderful benefits of traveling because they don't consider how they enjoy traveling. For some, unpredictability energizes them. Others find solace in a well calculated schedule. Get to know your travel style! With your Myers Briggs in mind, here's how you can maximize your travel experience:
ESTP
You thrive on adventure and meeting new people. Traveling abroad comes with its share of unpredictability. For you, that's what makes it so exciting! You'll most enjoy your travel experience by keeping a loose schedule and tackling new adventures as they arise.
ISTP
Reading can only take you so far. By traveling abroad, you'll finally gain first-hand experience about a place you've only dreamt of visiting. With infinite new sights and smells, you'll stay busy for days trying to experience it all. You'll maximize your time abroad by staying active in your destination's natural beauty with a laid-back itinerary.
ESTJ
You're stimulated by new experiences, yet balk at uncertainty. Before traveling, you should predetermine which sites to visit and research the best times to do so. Familiarize yourself with the local weather, current political situation–anything that might affect your trip. By covering all your bases before your trip begins, you'll permiss an enjoyable travel experience.
ISTJ
The purpose behind your travels will trump any other factor, so choose your destination wisely. Organize a trip that will help you practice that foreign language or forge better connections with your kids. As long as you clearly understand why you're traveling, you'll best appreciate your time away from home.
ENFP
While traveling abroad, each day will present something new. You'll encounter dozens of strangers to talk with, so learn their stories. Ultimately, you'll learn more about yourself while discovering how to better impact the world around you. To maximize your travel experience, you should follow your own schedule and immerse within the local life.
INFP
The world is a big place. Although it might seem intimidating, it intrigues you. Traveling abroad on your own agenda will let you experience how others live at the pace you see fit. To maximize your travel experience, embrace each moment to the fullest. Enjoy your time of quiet reflection, which may eventually pour into one of your many journals.
ENFJ
Where you travel is not nearly as important as who you travel with (or who you meet). You're open-minded and enjoy learning from others' perspectives, so talk with the locals. Process what you learn from these conversations with a travel buddy. You'll most enjoy the memories you make from these human connections while traveling abroad.
INFJ
You see past touristy gimmicks, so let authenticity guide you. Seek meaning and beauty in everything you pursue. Absorb the passion of the local culture as you go. You'll discover a deeper understanding of the world and where you fit inside it. To best enjoy traveling, give yourself permission to leisurely process and savor everything you encounter.
ESFP
With new experiences at every corner, international travel thrives on spontaneity, same as you. Snapping pictures–especially with a selfie stick–will keep you immersed in the moment. You'll savor quality entertainment, in beautiful places, with those you love. If traveling abroad incorporates these three elements, you'll definitely enjoy your time on the go.
ISFP
You should go somewhere tourists rarely travel to experience an extraordinary adventure. Schedule a main activity, whether for the day or for the entire trip, and spend the rest of the time as it may: people watching, shell collecting, napping. You'll most enjoy the freedom to go and stop as you please with wild expeditions sprinkled throughout the journey.
ESFJ
With a knack for small talk, you can fraternize anywhere. Start your travels with a thrilling itinerary teeming with charismatic activities. Invite a few friends to tag along. While away, embrace the native culture. Befriend some locals. You'll maximize your travel experience by planning a killer trip you and your friends will gawk over for years to come.
ISFJ
You'll feel most comfortable traveling somewhere familiar. Invite a few closest to you, or trek it solo, to revisit a vacation spot from your childhood. To further your ideals, consider establishing an annual trip with your family somewhere new. Upholding traditions or implementing new ones during your travels will certainly maximize your traveling experience.
ENTP
Free, fresh, and unpredictable–that's how you enjoy traveling. Choose an enticing destination with plenty of locals to encounter. You'll want to challenge your perspectives with everyone you meet, possibly gleaning a thing or two in return. You'll maximize your travel experience by unabashedly stamping your mark on the world, no matter where you go.
INTP
You're constantly questioning the whys and hows of life, so travel to remedy some of these open-ended inquiries. The widespread worldviews you'll encounter, while wandering solo, may just provide an answer you're seeking. Exploring to appease your wandering thoughts, or discovering new possibilities along the way, will maximize your travel experience.
ENTJ
As a natural leader, you'll want full control of your itinerary. Make a plan and stick to it. If others tag along, you'll expect them to adhere to your plan or plan their activities without you. You should travel to gain self-edification or professional growth. By letting these goals drive your decisions, you'll best enjoy your travel experience.
INTJ
Traveling should enrich your mind. You'll benefit the most by skipping touristy attractions and delving into the rich authenticity of any given destination. Also, travel alone–though you don't need us to tell you that. This intentional solitude will a provide the space you need to ruminate on what you encounter, ultimately leading to an ample, worthy traveling experience.
Everyone approaches traveling differently. By knowing your travel style, you can maximize any travel experience. Do you agree?
Disclosure: This article was influenced by the research behind the Myers-Briggs Type Indicator personality inventory and composed for entertainment purposes. This article was neither approved nor endorsed by the Myers & Briggs Foundation.
With your Myers Briggs in mind, how do you enjoy traveling? We want to know! Comment below or share your thoughts on

Facebook

 and Twitter.