February Snapshot: Walking Tree Travel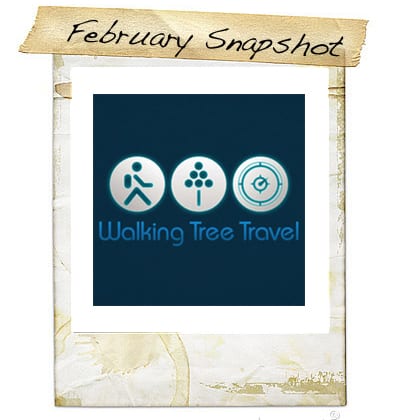 February Snapshot: Walking Tree Travel
Feburary's Snapshot organization is Walking Tree Travel. Volunteer Card has recently formed a partnership with Walking Tree that we are thrilled about! Walking Tree organizes student travel summer programs and custom group travel options. They describe their mission this way:
Our mission is to inspire individuals to become global citizens by taking an active interest in the world around them. We hope to achieve this goal by providing unforgettable programs filled with challenging and enriching adventures.
What You Should Know 
Walking Tree seeks to provide unique travel opportunities for students and groups. Here's a few things you should know about them:
Walking Tree specializes in programs based in communities around the world that they know and trust.
Their programs are designed for a proactive, select group of travelers who are not looking for the typical tourist trip but rather an opportunity to interact with another culture.

Travelers also get the opportunity

to participate in international community service and volunteer abroad.
Their programs combine living in local communities, significant community service projects, cultural activities, and excursions to the host countries best destinations.
Sounds awesome, right? For more info from Walking Tree themselves, check out this sweet video:
Introduction to Walking Tree Travel from Walking Tree Travel on Vimeo.
How to Get Involved 
Learn your facts. Before you get involved in a Walking Tree trip, make sure you're a good fit for their program. Take some time to surf their website and check out some alumni stories.
Chat live with Walking Tree staff via Skype. This is seriously cool. Got a question? No problem…someone's waiting to talk to you personally.
If you're a high school student: enroll in one of Walking Tree's summer programs.
If you're looking to put together a group for a unique travel experience: consider one of Walking Tree's custom group travel trips. (Find more information on the differences between summer student trips and custom group trips here.)
Donate. If you can't go on a trip this year but would like to support projects in Walking Tree communities, find out more here.