10 Reasons You Need Travel Insurance for Long-Term Travel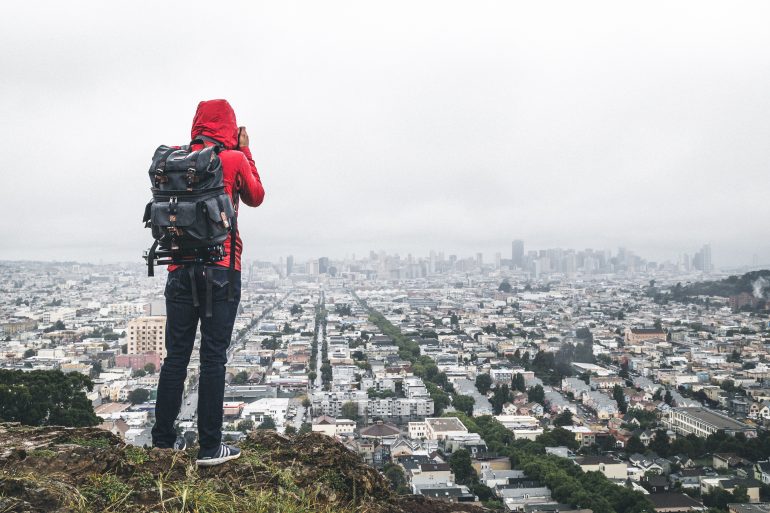 10 Reasons You Need Travel Insurance for Long-Term Travel
If you have long-term travel on the horizon, have you considered getting travel insurance? Such a minor, up-front cost could save you from paying thousands of dollars later. Travel insurance offers coverage for many travel dilemmas and access to a 24/7 travel assistance guide. If you're traveling for more than six months outside the country, it's highly recommended to buy travel insurance for your long-term travel. Here are ten, compelling reasons travel insurance is worth the investment for long-term travel.
1. Primary health insurance won't cover you overseas
That's right. Most people believe their primary health insurance will cover medical emergencies that happen during travel, but this is most likely not the case. You'll want to make sure to purchase travel insurance to cover any gaps in coverage for unforeseen emergencies that occur during your long-term travel.
2. You're taking multiple trips
Long-term travel insurance will cover you for multiple trips taken throughout the year. Instead of remembering to purchase travel insurance with every trip you take, save yourself the time with a long-term travel insurance policy.
3. You don't know exact travel dates
If you know you're traveling several times in the coming year, but you don't know your exact travel dates, don't worry! You can buy travel insurance that covers you for an entire year, regardless of your travel dates or number of trips.
4. You can access 24/7 emergency assistance
Don't get caught in a travel emergency alone. If you buy travel insurance for long-term travel, you'll have access to 24/7 emergency assistance. Regardless of the situation, you can call a real person at any time to help guide you through an emergency situation.
5. Your passport gets stolen
No traveler wants to get stuck outside their home country without a passport. Travel insurance provides passport protection. Even if your passport gets lost or stolen, 24/7 travel assistance will guide you through replacement procedures, and travel insurance will reimburse the passport replacement fees–up to your plan's maximum limit.
6. You participate in extreme sports
Do you have any adventure sports such as canoeing, bungee jumping, wildlife safaris, or spelunking on your itinerary? Then you'll want to consider annual travel insurance with additional coverage. Our 365 Sport Plan includes $15-50,000 of adventure sports coverage, depending on the traveler's age.
Pro tip: Please check your description of coverage to ensure your intended adventure sport is listed as a covered activity.
7. You get sick and need to visit a local hospital
International hospital visits can cost thousands of dollars. If your sickness or injury requires an emergency medivac, your travel insurance acts as your best defense against unexpected medical bills.
8. Your flight gets delayed
Flight delays can rack up unexpected costs, especially if your layover incurs last-minute hotel accommodations. If you buy travel insurance, you can expect reimbursements for these costs up to your maximum policy amount.
9. Your luggage gets lost or stolen
Whether you lose your luggage en route or your bags get stolen at your destination, travel insurance will reimburse you for covered items–up to your maximum coverage amount. To avoid claims issues with lost or stolen baggage, make sure to keep your most valuable items with you. To make claims easier, take a picture of your bag contents before you leave.
10. A hurricane strikes your destination
Unpredictable weather and other "acts of God" can ruin any travel plans. If you saved a few bucks by booking nonrefundable lodging and airfare, travel insurance will help you get your money back.
If you're a student or volunteer in need of annual travel insurance, you've come to the right place. Check out our 365 Card, exclusive just for you!
**Disclaimer: Certain restrictions and exclusions apply and coverages may vary in certain states. Please refer to your travel insurance policy for detailed terms and conditions.