Discover the Cheapest Way to Travel Europe with a Family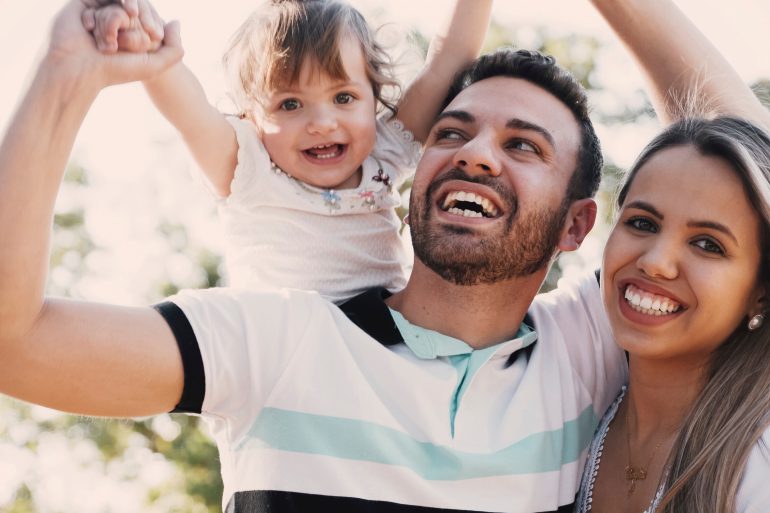 Discover the Cheapest Way to Travel Europe with a Family
Have you dreamed of taking your family to Europe only to balk at the price tag? Believe it or not, you can find ways to save where it counts, maximize your travel budget, and (finally) take that European trip with your family. If you want to know the cheapest way to travel to Europe with a family, consider these money-saving travel hacks.
1. Visit a little-known European City
Visiting Paris, Rome, or Venice will likely cost more than visiting less popular cities. Your staple destinations thrive on tourism and jack the prices accordingly. Some of the cheaper countries to visit in Europe include Poland, Romania, the Czech Republic, and Portugal. You should also check out some of the best, underrated cities in Europe. With less tourism, you'll find fewer crowds and typically lower prices.
2. Rent an apartment or house
Renting an apartment or house rather than a hotel for your family trip to Europe will likely save you money. Depending on the city, Airbnb typically costs less than the average hotel. You'll also get more for your money–a kitchen for cooking, extra sleeping space, more room to spread out, etc. The benefits just keep coming.
3. Find cheap city transportation
Whether you plan to stay in the same city or explore multiple cities in Europe, you need to consider inner-city transit. Taking the bus is often most affordable, but certainly not as comfy. There's no need to add stress to your trip. If traveling with little kids, you might find it worth the extra money take a scenic, spacious train ride instead. Check out this guide to help you buy the cheapest European train tickets.
4. Book discounted flights, or fly for free!
Airfare will most likely take the bulk of your European travel budget. If you can land a deal on airfare, the rest of the trip budget will fall into place. If you have a credit card that collects frequent flyer points, use it! People get free flights all the time using their credit card points. With good or excellent credit, you can apply to one of these airline credit cards with incredible rewards and signing bonuses.
You can always sign up for flight alerts with free services like Skyscanner or Google Flights. This way you'll get notifications on price fluctuations and buy your tickets when prices are low.
5. Travel during the fall or spring
Summertime is the busiest and most expensive time for European travel. You can easily save hundreds of dollars with flexible travel dates. If you can, plan your family trip to Europe during the fall or spring. Not only will you save some money, but you'll avoid the crazy crowds, too!
6. Get your VAT refunds
Did you know you can get tax money back on qualifying purchases you make in Europe? You could get back 15% or more from purchases made on qualifying goods, though certain restrictions apply. For instance, you can't receive a VAT refund from essential purchases like food or transportation. You also need to reach a minimum, qualifying amount, which varies by country, to qualify for VAT refunds. When purchasing qualifying goods, you must request the necessary paperwork from the merchant and claim your qualifying items at customs when leaving the country. Processing VAT refunds can be a headache, but you can always leave it to the pros and get help from a tax agency.
7. Opt for a family cruise
Although "cruise" isn't synonymous with budget travel, consider the many benefits of taking a cruise versus a destination getaway. On a cruise, you'll taste several European countries in a single visit. Wrap meals, lodging, and entertainment into one bill. And, once you make it onboard, you won't need to take out your credit card again. Many ships create packages with families in mind. With premium childcare and kid-friendly activities, the boat will entertain the kiddos, and you'll get quality time with Honey–it's a win-win!
8. Partner with a travel agent
Contrary to popular belief, travel agents are thriving and can save you a ton of money and planning headaches. If arranging a trip to Europe for your entire family sounds overwhelming, don't tackle it alone. You can partner with a travel advisor. He or she knows the travel industry, where to look for the best deals, and will personally advocate on your behalf.
What are you waiting for? By learning the cheapest way to travel Europe with a family, you can start planning. Start saving. We give you permission–and that's all that really matters.
**Disclaimer: These are not affiliate links.