Gratitude Week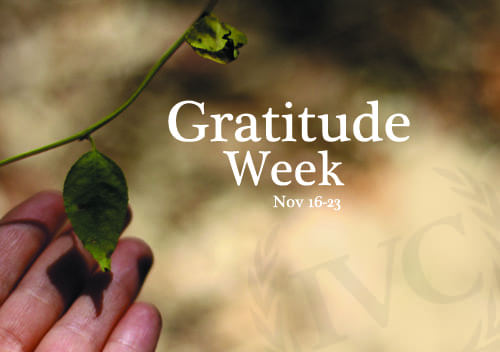 Gratitude Week
We're in the business of helping people give of themselves to their communities, their neighbors, and the world. We take great joy in making it easier to volunteer.
This time of year gratitude is at the front of our minds and we wanted to do something to say this: thanks. Thanks for going places other people are unwilling go. Thanks for being someone who cares about others. Thanks for giving back.
To show our gratitude, each business day from November 16-22 leading up to Thanksgiving, we'd like to provide a chance for you to win some cool stuff. But this is not your average giveaway contest! We selected prizes from like-minded organizations that are also in the business of giving back. We hope you love it as much as we do.
We've kept the conditions as simple as possible so we can bypass the redtape and stick to the gratitude.
Day 1
Wesnesday, November 16: Roma Provisions combines fashion with charity. They design and sell rain boots while their subsidiary, Roma for All, distributes boots to children living in poverty.
How to Win a Pair of Roma Boots: Tweet @volunteercard with a photo of something you're thankful for. Use hashtag #day1.
Day 2
Thursday, November 17: Project 7 is another great cause-related company that makes everyday goods and uses profits to give back to those in need. We love their coffee, so we're giving away an 18 count case of freshly ground coffee. The "House the Homeless" blend provides food, shelter, education, and healthcare for orphans.
How to Win Project 7 Coffee: Let us know about some good that is happening. Tweet "Hey @volunteercard, check out the good ______ is doing!" Use hashtag #day2.
Day 3
Friday, November 18: Village of Hope orphans in Northern Uganda roll each bead by hand from recycled paper. Orphans (ages 12-18) making these beads receive food, education and medical care as a way of providing for themselves and their siblings. All profits from the sale of these items go directly to the projects that support the orphans of Village of Hope Uganda.
HOW TO WIN BEADS OF HOPE BRACELETS: Tweet @volunteercard with one specific way you plan to give back this holiday season. Use hashtag #day3.
Day 4
Monday, November 21: You have causes that you care about. As a personal thank you, we'd love to give $100 donation to the nonprofit of your choice.
How to Win $100 Donation to Your Choice of Nonprofit: Leave a comment on this blog entry that explains what you love about your nonprofit choice. Be sure to include their link so we can check them out.
Day 5
Tuesday, November 22: In the spirit of Toms' One for One, we'd like to give you two pairs of Toms: one for you and one for a friend.
How to Win TOMS for You + a Friend: Head on over to our Facebook page and share a story or experience that first made you want to volunteer or give back.