Get the Most Out of Your Dollar: Shopping For Good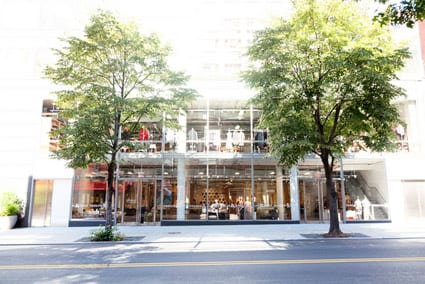 Get the Most Out of Your Dollar: Shopping For Good
New York is famous for many things from business to historical landmarks, but many people make the trek there just for the shopping. While reading the most recent update from Nordstroms, a couple of the IVC team members noticed a little gem at the bottom of the email called Treasure & Bond. The store's slogan is "something different in retail philanthropy." Owned by Nordstrom, 100% of Treasure & Bonds profits go toward charities benefiting children in NYC. The store opened its doors on August 18th, 2011 and has created an alliance with eight partner charities from August 2011 through July 2012.
Below is a list of their recent partners listed by quarter:
Organizations can apply to become a partner charity and benefit from the store's profits.
Socially Aware Businesses
As society is becoming more socially aware, so are businesses – and we love to partner with them and let our friends know about the good they are doing. In past contests and giveaways, we've partnered with like-minded brands such as TOMS, Warby Parker, Peace Coffee, Roma Boots, etc. Shop With Meaning is a great place to find more shopping options and to really get the most out of your dollar. And, of course, if you're planning a trip to New York, or if you're a native New Yorker, be sure to check out Treasure & Bond to continue shopping for good!
What are your favorite retailers contributing to philanthropic projects? We'd love to hear about them in the comments.