Gratitude Week 2013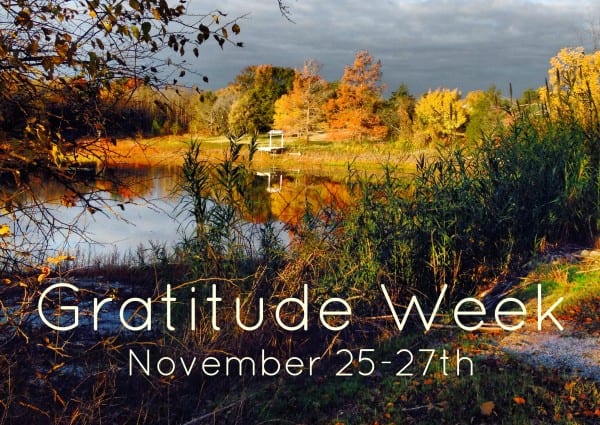 Gratitude Week 2013
Tis the season for showing gratitude and thanks. We recognize that the work you do as a volunteer is out of your own goodness. Much of the world's change has come from people just like you that commit their lives to the betterment of other people and places. Whether you're feeding the homeless, working in an orphanage, conserving the land or rescuing animals, we want you to know how valuable you are. That's why for three days this week, November 25-27, 2013, we will be focusing on you and recognizing the work that you do as a volunteer with fun giveaways where you will have the chance to win double the prizes! For 3 days you will have an opportunity to win some cool new gear for yourself AND you'll be able to take one home for a friend!
Monday
One of our favorite things about the holidays is all of the delicious food that we get to enjoy! Have you ever experienced a traditional holiday meal abroad? Check out our blog on International Holiday Meals which talks about the different ways that various cultures celebrate with food. Leave a comment on that blog telling us about an international holiday meal that you've taken part in. One winner, chosen at random, will win TWO gift cards to Krochet Kids International.
Tuesday
On Tuesday we want to show some gratitude to all of those volunteer organizations that work tirelessly to organize volunteer opportunities for so many of you. Today you have the chance to win a pair of  TOMS shoes for you and a friend when you tweet the following line to your favorite volunteer organization: "Today @volunteercard and I want to say thanks to (Insert Volunteer Organization Twitter Name Here) for creating volunteer opportunities!" One tweet will be chosen at random to win.
Wednesday
Check out our Facebook photo collection of international holidays. Have you been to one of these festivals? Or maybe you want to experience one of these. For your chance to win TWO $100 Warby Parker gift cards, one for you and one for a friend, just leave a comment on the international holiday photo that you like best. One person will be chosen at random to win.
Good luck and thanks from the International Volunteer Card Team!