National Volunteer Week 2014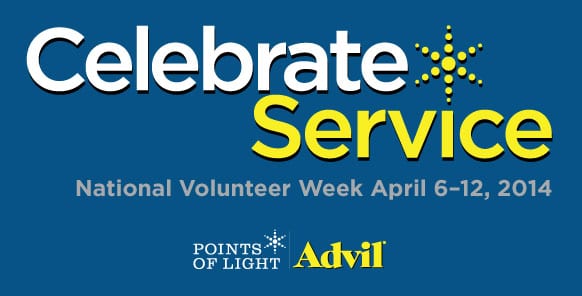 National Volunteer Week 2014
This year, the 40th anniversary of National Volunteer Week takes place April 6-12. 2014 National Volunteer Week is sponsored by Points of Light and the Advil® Relief in Action campaign.
Inspiring People
National Volunteer Week is about inspiring, recognizing and encouraging people to seek out imaginative ways to serve their communities. Thousands of volunteer projects and special events are scheduled all over the country throughout the week. Learn more about National Volunteer Week here.
For the past three years, Volunteer Card has participated in National Volunteer Week to honor all of the wonderful volunteers and volunteer organizations to which we are connected.
Our goals are to recognize the work being accomplished and to encourage volunteers by sponsoring a small series of giveaways.
This year, we want to see your faces and hear your voices. Sometimes volunteers, selfless in nature, don't think to share about the ways they are giving back in their own communities and abroad. Join our celebration and you could win 1 of 3 great prizes!
How to Win:
Throughout the week, get in touch with us however you'd like (call, email, tweet, Facebook, comment here on our blog) and share a photo of yourself and a brief volunteer story (as short as a tweet and up to 200 words). At the end of the week, we will randomly select three winners from all of the entries.
We've chosen some goodies from some great companies who love giving back. All prizes are valued at $150. Here's what we've got in store: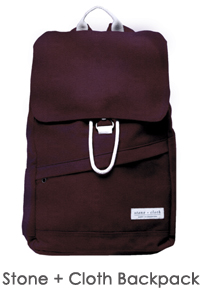 How to Tell Us Your Story:
Talk to us – 877.865.6877
Tweet us – @volunteercard
Email us – contact@volunteercard.com
Facebook us – facebook.com/volunteercard
Comment here on the blog
All week long we will be sharing your volunteer photos and stories across our social media platforms as a way to recognize volunteerism around the world. By participating in the giveaway you are agreeing to the official rules. Giveaway begins on Monday, April 7, 2014 and ends on Friday, April 11,2014. Please take a moment to view our official rules.
Thank you for volunteering!