5 ways to appreciate your volunteers and why it's important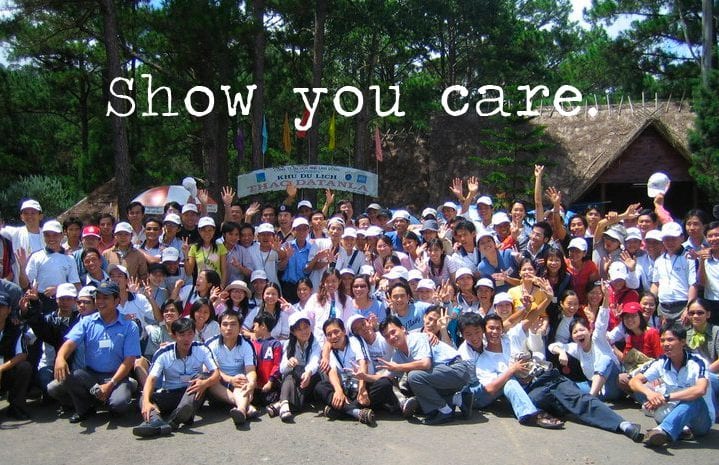 5 ways to appreciate your volunteers and why it's important
Annual reports are out for 2013 and the National Philanthropic Trust has reported that 7.9 billion hours were spent volunteering last year. That is an incredible number! So how can volunteer organizations continue to grow this number in future years and keep volunteers coming back to serve?
Ask any volunteer and they will tell you that simple acts of appreciation make all the difference. Since you are working with people who are willing to give up their time, money, and resources to benefit your cause it is important to appreciate them.
1. Make sure your volunteer's work is meaningful and enjoyable.
While it is true that not every task is fun, it can still be enjoyable. Taking the extra time to listen to your volunteers and understand what they hope to gain from the experience will help to ensure that both the organization and the volunteer are benefiting from the work experience. When a volunteer is matched with a job that they find meaningful and enjoyable, they are likely to take extra care which greatly reduces the risk of a volunteer safety hazard.
2. Host informal social events for your staff to meet volunteers.
Who does not love a good celebration? By hosting a simple potluck dinner or a volunteer picnic that includes the organization's staff and CEO your volunteers will get a better glimpse into your organization's culture. Offering a time for staff to meet volunteers creates a greater appreciation for the work that is being accomplished on your organization's behalf.
3. Give your volunteers project updates.
Volunteers love to know that what they are doing is really making a difference. Help volunteers take pride in their work by giving them periodic project updates. Whether that is dollars raised, houses built, animals spayed & neutered or any other piece of information, your volunteers will appreciate knowing how their time directly impacted the organization.
4. Provide adequate volunteer training and safety resources.
Prioritize your volunteer's safety. Taking the time to prepare a training and safety plan for your volunteers shows a great deal of appreciation. Don't just throw them into a project and expect them to fend for themselves. Take time to teach them and lead them to ensure an atmosphere safe from accident and injury.
5. Say thank you.
As most human being know, these simple words can make a world of difference. Never underestimate them.
How does your organization show volunteer appreciation? Share your ideas on Facebook and Twitter!