IVC Staff Gives Back
IVC Staff Gives Back
One of the things that makes International Volunteer Card so unique is that we care deeply about the individual volunteer; that person that gives up their time, resources, and talents to make the world a better place. We know what it's like to do what you're doing and to experience what you're experiencing. That is why we are so passionate about making sure that your volunteer trips are as safe as they can be. You don't need a company that can just sell you an insurance policy, you need a company that understands every aspect of what you are setting out to do on your volunteer trip.
Every member of our team is actively involved in volunteer work on an ongoing basis. Last December we told you about our top 4 goals for 2014, one of which was to collectively volunteer 1,000 hours of our time.
In honor of Make a Difference Day 2014, we thought we'd share some of the different volunteer activities we've been participating in this year:
Venture Expeditions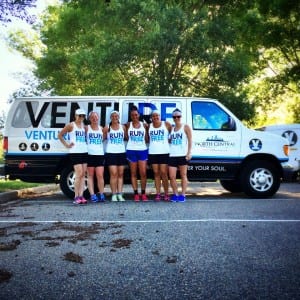 Digital Communications Specialist, Jessica, volunteers with our sister non-profit, Venture Expeditions to raise support and awareness for refugees in SE Asia. This summer she led a team of women on a 5-day 100 mile run through the Twin Cities. During their run, the team raised over $5,000 to support refugee feeding programs, educational initiatives, and awareness on the dangers of human trafficking.
It's A Boy!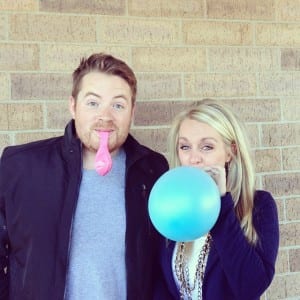 IVC Projects Manager, Katie, had a new experience in the giving of time, love, and energy with the birth of her darling baby boy this year. But she has also been incredibly involved with her local community by mentoring young women and youth alongside her husband.
Blue Ridge Literacy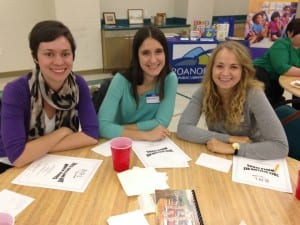 Lacy is our Technology Specialist and she volunteered with Blue Ridge Literacy this year. Lacy helped to develop a new website, create a curriculum guide for an after school creative writing program, and to teach some writing sessions.
Providing Hot Meals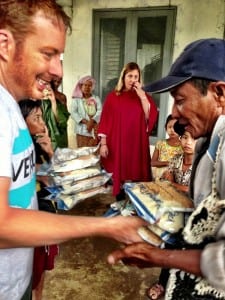 Our Founder and President, Ryan, uses his business for good. Portions of every Volunteer Card purchased go towards providing hot meals to refugees in SE Asia. Earlier this year Ryan was able to deliver some of the meals that you helped sponsor!
Urban Ventures
Beckah, our Customer Care Specialist, spent her summer volunteering with an organization that breaks through the cycle of generational poverty. Beckah worked in the Urban Ventures garden transplanting healthy soil, planting seeds, and weeding. Her work supported CityKid Enterprises, a hunger and nutrition initiative that uses food to build thriving and healthy families.
Today we'd like to encourage you to find a unique way to make a difference in the community you're currently in and share that experience with us! Check out Make A Difference Day for project ideas.