2016 Vollie Award Winner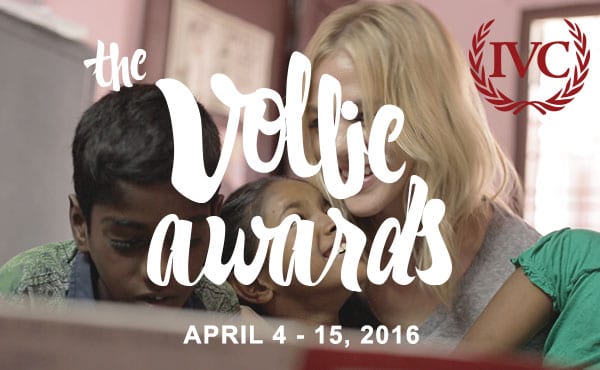 2016 Vollie Award Winner
In honor of National Volunteer Week, we hosted the first annual Vollie Awards – a celebration of volunteers and humanitarian organizations around the world! The volunteer community nominated outstanding volunteers and organizations and voted on those that inspired them most.
Today, we're happy to announce the winners of the 2016 Vollie Awards!
Gwen Edland – Outstanding Volunteer Service 
After losing her husband, Gwen (age 60) felt the call to attended nursing school. To date, she has been to over 70 Countries and has served thousands of people. She recently returned from Viet Nam and is now serving in Brazil. Gwen went back to school when most people are planning their retirement. She has said she wants to be re-fired not retired. As a nurse, she delivers prescription medications to countries that do not have access to medicines, trains medical teams to go out on medical missions, and she is always the first one to volunteer to go where no one else wants to go. I cannot begin to tell her story with the small amount of space allowed.
Friendly Water For The World – Outstanding Volunteer Organization
Friendly Water's mission is to expand global access to low-cost clean water technologies and information about health and sanitation through knowledge-sharing, training, community-building, peacemaking, and efforts at sustainability. They empower communities abroad to take care of their own clean water needs, even as they empower people here to make a real difference. They work in 13 countries – ALL volunteers, both here and abroad – and so far ensured clean water for more than 300,000 people. The need for clean water – everywhere – is clear. What makes Friendly Water unique is their work to make each project self-sustaining. Initiative comes from the community itself, supported by training from well-trained volunteer country representatives, and assisted by volunteers in North America. Friendly Water has stopped cholera and typhoid epidemics, and reduced child mortality up to 80%, enabling families and communities to plan for a viable future, free of waterborne illnesses.
Lisette Fox – Outstanding Volunteer photographer 
Lisette has gone from purposelessness to deep compassion for the lost and a passion for Justice for those without a voice. Lisette was a missionary in West Africa working with the Garibout boys. They are trapped in a form of child slavery where they are forced to serve Islamic teachers, beg for food and are often beaten. They also have to memorize the Qu'ran in Arabic-though they don't speak the language. Lisette was able to give them Jesus' love!