Do You Know Your Volunteer Type?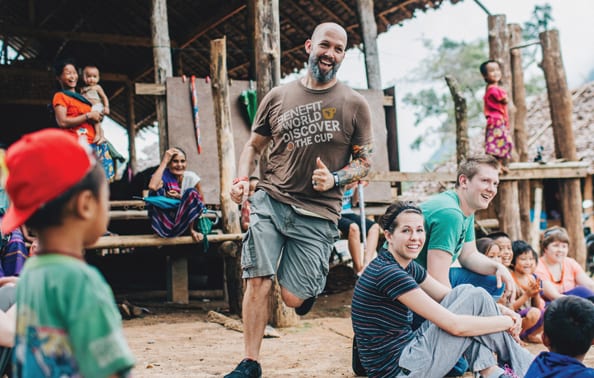 Do You Know Your Volunteer Type?
Volunteer travel is becoming more and more popular every year, and as a result, many companies operating volunteer tours have surfaced. An individual or group looking for a volunteer project won't be hard pressed to find a volunteer travel company that aligns with their motivations, but with such a wide variety of organizations to choose from, finding the right organization can be tricky. Before you commit to one volunteer travel company, consider what motivates you to take part in volunteer travel and be realistic about your travel expectations.
To help you make the most of your volunteer trip, we've identified four types of volunteers and their motivations – the altruistic volunteer, local volunteer, definitive volunteer and the adventure volunteer.

Altruistic Volunteer
Description:
You are more interested in giving than receiving. You want to interact with locals and bring a true helping hand to the community. You may get excited about environmental sustainability and education projects.
Things to consider:
Host home accommodations, length of volunteer trip, hours per day spent volunteering, water conservation projects, wildlife rescue, environmental restoration, community development, ESL teaching, adult education



Local Volunteer
Description: 
You want to volunteer, but you'd like to keep it within your region instead of bothering with international travel. You're looking for internship opportunities, family volunteer trips, and organized activities.
Things to consider: 
Animal shelters, food pantries, home construction, local literacy projects, elderly companionship, youth mentorship. Check out Volunteer Match to find a local cause that fits you.



Definitive Voluntourist
Description:
Generally, you are solely concerned with what type of work you will be doing, and where you will be doing it.
Things to consider: 
Weather preferences, professional experience, time commitment, travel accommodations



Adventure Voluntourist
Description: 
You are a thrill-seeker. Your primary motivations for deciding to volunteer abroad were adventures, international travel, and physical activity. You want to experience new places and new activities, stretching yourself to your physical limits.
Things to consider: 
Free time vs. time devoted to volunteering, hours per day spent volunteering, geographic location, in-country ease of transportation, volunteer opportunities that couple skill-specific teaching with community education
Source: The International Ecotourism Society
What volunteer type do you relate to the most? Let us know on Facebook and Twitter.