Words From Our Founder: The Secret To Human Happiness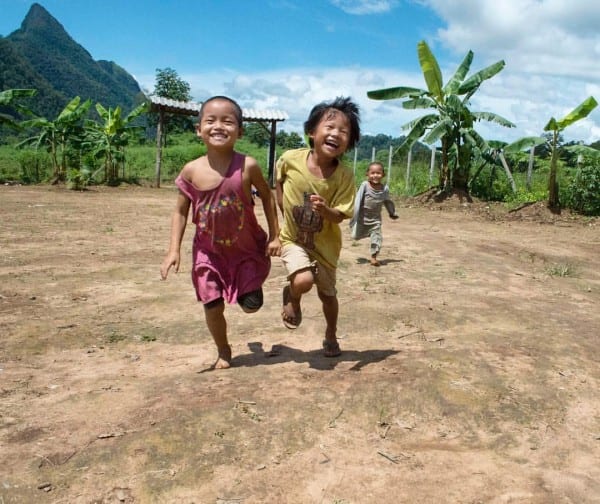 Words From Our Founder: The Secret To Human Happiness
Growing up, my father never took me to Disney World. Instead, he took me to refugee camps in Mozambique, Africa as a child. It so impacted me, I wanted the same for my children.
So my wife and I took our three and five-year-old children to the border of Thailand and Burma to help in War Refugee Camps. After traveling to 45 countries in my life, this was one of the most devastating sense I had ever been in; Children who lost limbs to land mines, nursing mothers who could not keep their newborn babies alive because they did not have enough food. That trip inspired us to start a relief feeding program with our friends that today feeds around 9,000 children every day. And to this day, every Volunteer Card sold gets a meal to a child in this region.
However, something powerful happened on our way home from that trip. The hotel we reserved made a big mistake and lost our reservation. We were staying on a layover from midnight to 4:30 AM with a three and five-year-old. The reservation desk was mortified, but my wife and I just looked at each other and told them, 'It's okay…It's okay. We just came from a refugee camp. We'll be fine, trust us, we are more than fine.'
That trip changed our entire baseline of what makes a good day. To this day in our house, we say, 'I got to eat today, actually, I got to eat three times today…I have both of my legs…what an amazing day, regardless of what happens.' Once you change your baseline, it takes less to make you happy. It takes fewer things, fewer accolades, fewer conveniences. It's freeing, liberating even.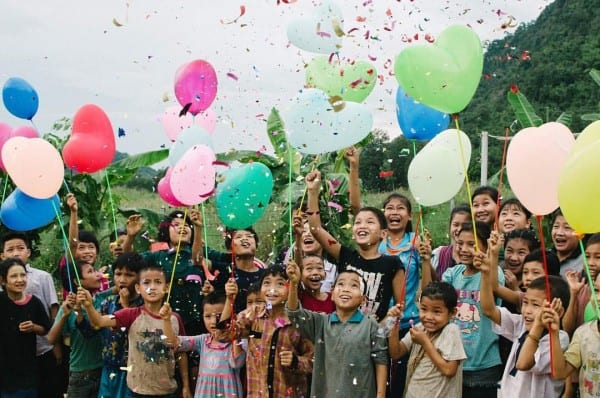 It's not only one of the most important lessons we learn from volunteer travel, it is the secret to human happiness: It's called gratefulness. I don't know of grateful people who are unhappy, and I don't know ungrateful people who are happy. I've met multi-millionaires who were not grateful and as a result not happy. I've met war refugees who are grateful and as a result, happy. You could, in one sense, call volunteer trips "gratefulness therapy." In addition to the good your services do for other people, your baseline for gratefulness is changed and your life enriched forever.
This week at Volunteer Card we are all trying our best to practice gratefulness because it leads to a generous life of happiness. It's a secret staring all of us in the face, yet so few seem to find, and fewer still remember it. Thank goodness there is at least one week a year to remind us.
We hope you all experience the beauty of gratefulness this week. 
Cheers,
Ryan Skoog
Founder & President, Volunteer Card
Feature photo: Sara Aho