The 5 Best Essential Oils For Traveling Overseas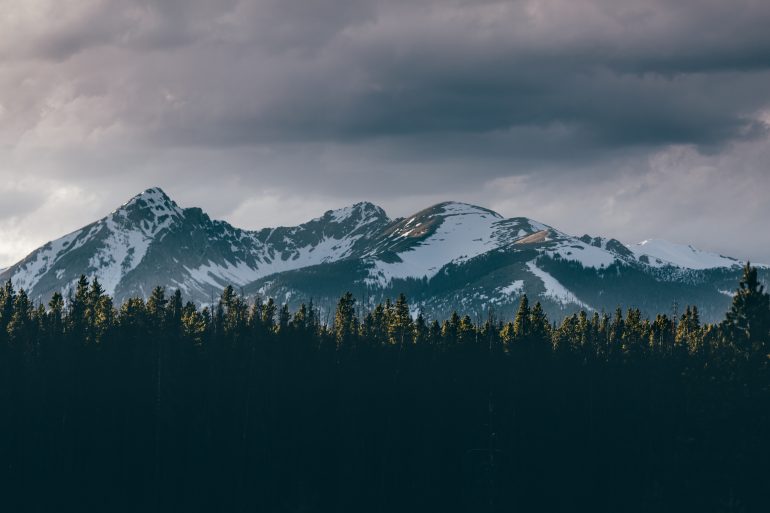 The 5 Best Essential Oils For Traveling
Do you love essential oils and love to travel? If so, you're in the right place. The benefits of essential oils are endless. Some of the benefits of essential oils include boosting immunity, fighting infections, improving brain function, reducing anxiety, improving skin health, and promoting sleep function. Essential oils are jammed pack with internal and external benefits.
Some of the best essential oil brands are Plant Therapy, Young Living, Rocky Mountain Oils, Eden Gardens, and Doterra. All of these brands are reputable essential oil brands. The major difference between these oils is going to be the price.
One of my favorite essential oil companies is Plant Therapy. Plant Therapy strives to bring quality essential oils from ethical, sustainable sources, but they are devoted to being a company that values its customers, its employees, and the community. Plant Therapy not only has an enormous lineup of high-quality essential oils — they have some of the best prices on the market. Plant Therapy also has Kid Safe oils safe for children ages 2-10. Below are five essential oils to bring along on your next trip.
1. Lavender
Lavender is one of the most recognizable essential oils, and the benefits of lavender were discovered over 2,500 years ago. Because of its powerful antioxidant, antimicrobial, sedative, calming and antidepressive properties, lavender has been used both cosmetically and therapeutically for centuries. A lavender essential oil can be used to help reduce stress, improve brain function, improve sleep, heal burns and cuts, and relieve headaches. When it comes to traveling, a lavender essential oil can put your mind at ease. Lavender is good for an upset stomach, anxiety, and it can be used as an all natural bug repellent.
2. Peppermint
Peppermint is a perennial herb native to the Mediterranean and has been cultivated in the USA, Italy, Great Britain, and Japan. It can be identified by its serrated leaves and by its flowers, ranging in color from light pink to mauve, and growing in a conical shape. Peppermint essential oil is a must-have that can be used for multiple purposes. It can be used aromatically, topically, and internally to address several health concerns, from muscles aches and seasonal allergy symptoms to low energy and digestive issues. It's also commonly used to boost energy levels and improve both skin and hair health. For traveling, peppermint can help with headaches and an upset stomach.
3. Tea Tree
The commercial Tea Tree Oil industry originated in the 1920s when Arthur Penfold, an Australian, investigated the business potential of several native extracted oils; he reported that tea tree oil had promise, as it exhibited antiseptic properties. Tea Tree oil is a versatile essential oil that you should pack for your next trip. Tea Tree oil can be used as an all-purpose home cleaner, an antiseptic for minor cuts and scrapes, and a wound healing booster. For traveling purposes, tea tree oil is good for pesky pimples, fighting skin irritation, bacterial infections, and even helping to cure athletes foot.
4. Bergamot
Bergamot belongs to the Rutaceae family, which is better identified by the name Citrus. This tree's fruit is a cross between the lemon and the orange, giving the small, round fruit a slight pear-shaped and yellow coloring. Many people are unfamiliar with Bergamot oil, but chances are if you have tried multiple kinds of tea, you've more than likely tasted Bergamot oil. The oil is taken from the peel of the fruit and used to make medicine. Bergamot essential oil, like other essential oils, can be steam-distilled or extracted through liquid CO2 (known as "cold" extraction); many experts support the idea that cold extraction helps to preserve more active compounds in essential oils that may be destroyed by the high heat of steam distillation. The oil is commonly used in black tea, called Earl Grey Bergamot, and is good for skin health, oral health, and digestion. It aids in fighting respiratory conditions and even lowering cholesterol. For traveling purposes, Bergamot is good for helping fight depression, anxiety, stress, infections, and alleviating pain.
5. Oregano
Oregano oil has been used in folk medicine since ancient times. Oregano oil is made by air-drying the leaves and shoots of the plant. Once they are dried, the oil is extracted and concentrated by steam distillation. Many people are unaware of the benefits of Oregano oil. Oregano oil is good for fighting bacterias, treating fungal infections, providing antioxidants, and reducing inflammation. Oregano oil can be used to treat the following ailments: bronchitis, ringworm, athletes foot, gingivitis, For traveling, Oregano can be used for healing wounds, fighting off insects, and relieving pain.
What are your favorite essential oils and "must-haves" for traveling?
Are you looking to find a travel insurance company for volunteer work? Look no further than Volunteer Card. If you're volunteering overseas, make sure you purchase travel insurance to gain coverage for unexpected travel emergencies.
*Volunteer Card wasn't paid or isn't affiliated with any of the companies listed in this article.