Planning Made Simple: Stress Free Travel Checklist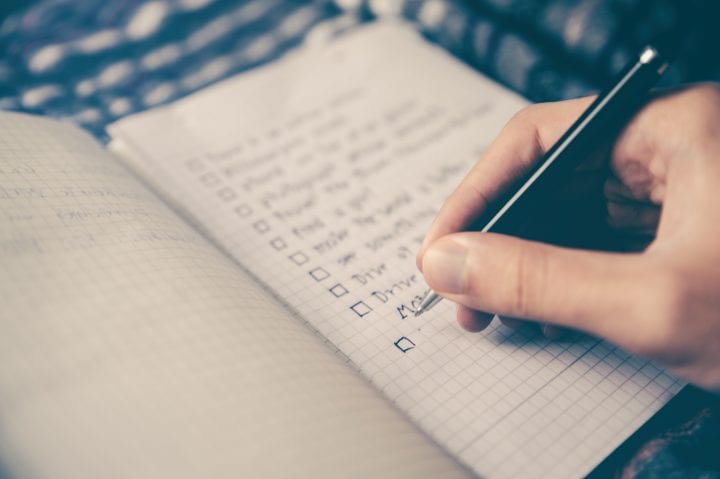 Planning Made Simple: Stress Free Travel Checklist
Volunteer trips are wonderful opportunities to serve in different parts of the world. They provide opportunities to experience new ways of life, but they can be tricky to plan. Careful planning helps you anticipate problems on the field and devise ways to respond before you leave home.
As you're planning your next volunteer trip, whether you're a team leader or a group member, use this handy checklist to put your wandering mind to ease and help prepare for the safest trip possible.
Traveler's Checklist:
Research airfare
When it comes to buying airfare, it's important to do a little research before adding those tickets to your shopping cart. Timing is everything. The time of day you search, how far in advance you book, and what days you choose to depart and return all influence the price of plane tickets. Research shows it's cheaper to book on Tuesdays and Wednesdays, so take advantage of that!

Pro tip: Did you know airline websites track your browsing history? Multiple returns with the same search triggers airlines to jack their prices. To avoid this pesky trick, search for your flights using an incognito tab; then the airlines can't track your searches and you can find the best deals!
Purchase travel insurance
Did you know your primary provider most likely won't cover you for medical expenses incurred while overseas? That's a lot of potential money out-of-pocket for you. To stay safe, secure, and covered during your volunteer trip, no matter the duration, we recommend investing in travel insurance.
At VC, we offer ridiculously affordable plans for volunteers, because we appreciate what you're doing to help those in need. If you want to know how we're able to offer plans as low as $29, check out our story!
Make arrangements
For any volunteer trip, it's important to figure out where you'll be staying and how you'll get around the area. Will you stay at a hotel or with a host family? Are the places you're visiting within walking distance? Will you take advantage of public transportation?
Also, determine if your team is planning to explore tourist activities during your volunteer trip. If so, figure out where these attractions are located, how much they will cost, and how they will fit into your schedule.
It's important to know these details early on in the planning process so you can compile an itinerary and set a budget.
Bonus: If extreme sports such as rock climbing or river rafting is part of the agenda and your trip is six months or more, we recommend investing in our 365 Sport Plan. This will insure medical coverage for any accidents that may occur.
Anticipate money handling
Pay for as much of your expenses in advance and bring enough cash to cover general spending. Also, don't rely on your plastic to get you by. Research the conversion rate and determine where you can exchange your cash for the host country's currency. Convert only what you need. Besides, you won't want to carry around a ton of cash; it's an easy target for theft.  
Pro tip: Call your bank and make sure you'll have access to your account in case of an emergency.
Get vaccinated
Research what vaccinations you'll need based on your destination. Make sure you receive them in ample time before you leave. Some vaccinations need a certain incubation time or multiple injections to be effective, and you won't want a dormant vaccine for your departure.  
Copy important documents
You won't want to risk losing irreplaceable documents during your travels. Make sure to copy your driver's license, passport, plane tickets, emergency contact information, and other important documents before take-off. Present the copies when you can and only use the originals when absolutely necessary. That way you'll reduce the risk of misplacing your documents or having them stolen.

Check out our article on "6 Must Have Travel Documents" for more information!
Prepare a first aid kit
Before you go, you'll want to assemble a basic first aid kit to bind minor cuts and pacify slight pains. To save you time thinking through the items needed for every possible scuffle, here's a list of all the emergency essentials you'll most likely need!
Monitor the weather
In the weeks leading to your departure, make sure to check the weather for your destination. Will it be rainy while you're there? Hot and humid? Knowing the local weather will help you pack and prepare without stuffing your suitcase with things you won't need.
Are you a travel guru? A packing pro? We want to learn from your planning experience on Facebook and Twitter.