9 Zero-Waste Toiletries That Will Fit in Your Carry-on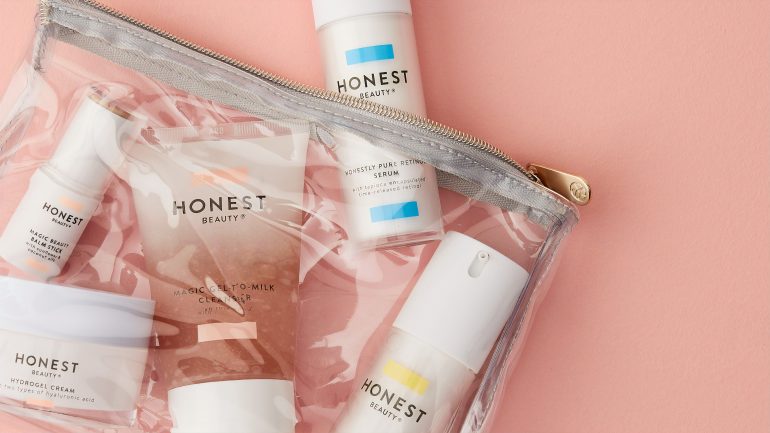 9 Zero-Waste Toiletries That Will Fit in Your Carry-on
Sustainability is a lifestyle choice fit for home and abroad. You can fill your carry-on with these zero-waste toiletries without risk of overrunning the 3-1-1 rule. Discover the simple swaps you can make to maximize your carry-on space and minimize your carbon footprint wherever you travel.

1. Toothpaste Tablets
Rather than wasting money on tiny travel tubes that clog our landfills, try this reinvented take on toothpaste. Each glass jar comes with bite-sized pellets, perfectly portioned for each brushing. No plastic waste or adherence to 3-1-1 rules required. Toss this jar in your carry-on, and you're ready to travel!
Pro tip: Bite offers subscriptions with automatic refills, free shipping, and bundling discounts for their zero-waste toothpaste pellets.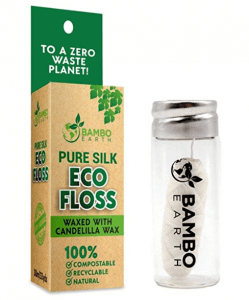 2. Eco-friendly Floss
In crafting your zero waste toiletry kit, you may find floss is one of the hardest products to find a suitable, no-plastic alternative. Check out this highly-rated, totally organic, and 100% compostable tooth lace. Not only does it come in a refillable glass container, but it comes in plastic-free packaging, too! The lace is waxed with a hint of mint and candelilla, giving a fresh and gentle glide for sensitive gums. You can discard used lace in the compost pile and order easy refills when you're ready.

3. Bamboo Toothbrushes
Did you know you're supposed to change your toothbrush every three months? Without counting accidental drops in the toilet, that means each person (should) cycle through four sticks every year. To minimize plastic waste, get a bamboo toothbrush instead. Although it's still recommended to replace them every three months, bamboo is a chic and sustainable alternative that won't clog our landfills.

4. Biodegradable Face Wipes
Ladies, if you remove your make-up with wipes every evening, that's a lot of landfill waste–not to mention the harsh chemicals on your skin. If you use these natural face wipes instead, they contain soothing aloe vera and rejuvenating fruit extracts. Each wipe has woven, natural wooden fibers, which makes them compostable. At TSA, wet wipes get categorized as a solid, so you can pack them without worrying about the liquids rule.
Bonus: The company that makes these wipes runs their product manufacturing on 80% wind power!

5. Shampoo Bars
You've heard of bar soap for body wash, but have you used bar soap for your hair? Shampoo bars and conditioner bars can easily cut plastic waste and minimize your carry-on packing space. Since hair types are so different, you'll want to find a brand that works best for your hair. It may take some brand hopping, but your choice to change will make an eco-friendly difference at home and on the road. Here's are some of the best shampoo bars for every hair type.
Pro tip: Did you know the average shampoo bar can last up to 80 washes? That's about three bottles of liquid shampoo!

6. Organic Hair Ties
How many hair ties do you lose each week? Instead of littering where you travel, you can shake the guilt if you misplace these biodegradable alternatives. These organic hair ties are crafted from cotton and natural rubber. Each recyclable package comes with 27 bands, so what do you have to lose? Sorry, we couldn't resist.

7. Reusable Period Cups
Ladies, hear us out. These FLEX menstrual cups will revolutionize your travels. They're super comfy, easy to remove, and designed for 12-hour wear. Although the material isn't 100% biodegradable, one cup lasts for years! This product eliminates so much waste, and you only have to pack one cup no matter how long you travel. Think of all the money and luggage space you'll save.

8. Refillable Deodorant Tubes
If you want to maximize your carry-on liquid space, it's best to travel with solid deodorant. You can take a step further into travel sustainability with by Humankind. Although their containers are made of plastic, the refillable design eliminates 90% of single-use plastic. When buying your first tube of refillable deodorant, you'll pick the container color, optional scent, and delivery frequency. If you apply once a day, the recommended refill frequency is every four-weeks.
Bonus: Their innovative design in refillable deodorant claims to save up to five pounds in plastic annually with every subscriber!

9. Lotion in Aluminum Bottles
Have you noticed the cost of travel-size toiletries? It's ridiculous how much stores charge for three ounces of liquid. Alternatively, Plaine Products provide travel-size options for your next trip while also eliminating your plastic use. The company packages its lotion in aluminum bottles for zero-waste reusability. They sell travel and standard size containers to take wherever you go.
Pro tip: Returning empty bottles is free and easy. The shipping boxes come from recycled waste materials.
~~~
How do you incorporate sustainability into your travels?
You can make a global difference with your travel insurance.
**Disclaimer: These are NOT affiliate links. Volunteer Card is not partnered or associated with the products, brands, or companies mentioned in this article.