10 Expert Tips to Survive Christmas Travel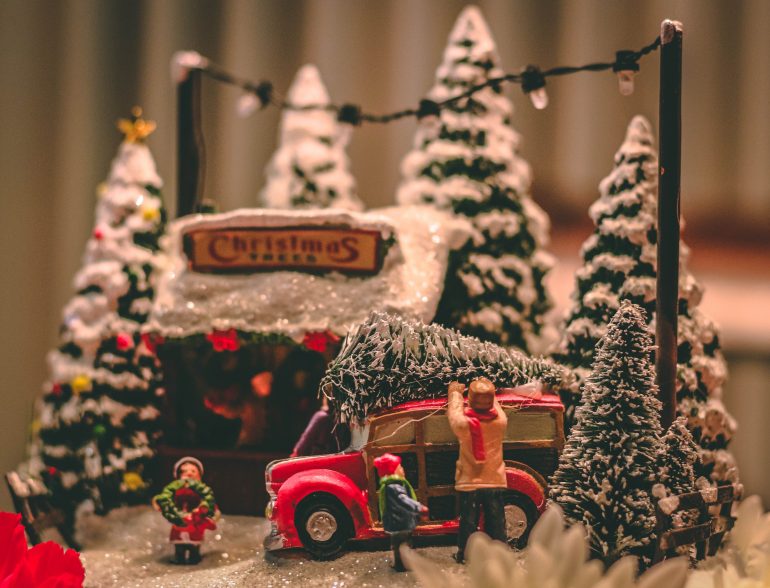 10 Expert Tips to Survive Christmas Travel
Are you traveling for Christmas? Flying during "the most wonderful time of the year" can be exhilarating–and stressful. If you want to go with a holly-hop in your step, check out these expert tips on how to survive Christmas travel at the airport.
1. Avoid packing the night before
We all do it. It's tempting to stuff your things in a bag the night before your flight. However, waiting for the last second to pack will only heighten your travel stress. Don't risk forgetting something important–like Christmas presents. Plan ahead. Consider your holiday events and only pack what you need.
Check out this ultimate packing list to make sure you remember everything.
2. Anticipate large crowds…and long waits
The Christmas season is one of the busiest times for travel. This means, if you're flying from late November to early January, you should expect large crowds and long waits at the airport. Schedule extra time to get through TSA, or you might end up re-enacting this scene from Home Alone to make your flight.
3. Travel with a carry-on
Skip the checked baggage fees and additional lines. You can pack everything you need in a carryon. Avoiding checked luggage makes airport navigation ten times easier and significantly faster.
4. Expect flight delays
Whether it's from a blizzard or a plane defrosting its wings, flight delays can hold up your Christmas travel plans. Make sure you to consider the potential for flight delays by either booking a nonstop flight or scheduling ample time between layovers. See if you can download the airline's app to track your flight in real-time to stay informed about your flight status during travel.
5. Prep your carry-on bags for security
If you want to race through security, make sure you prepare your carry-on luggage for screening. Here are a few pointers from frequent flyers:
– Make sure your laptop is easy to reach to remove from your bag.
– Keep your liquids in an easy-to-reach place to remove at TSA.
– Secure loose items in a coat zipper, so you don't need to think about emptying your pockets for screening.
– Wear slip-on shoes so you can easily take them on and off to walk through security.
6. Boost your immune system
Staying healthy during the winter months is hard enough. Now add a germ-infested airport to the mix. Don't go to war blindly. Take strides to build your immune system before you leave. People swear by the enriching benefits of apple cider vinegar, garlic, and elderberry. Just don't drink it all at once…
Learn More: 7 Natural Ways to Boost the Immune System for Travel
7. Check your airline's baggage policy
Some airlines allow a carry-on for free. Others will nickel and dime you for it. Make sure you're aware of the airline's baggage policy before you show up to the airport with luggage that doesn't meet size or weight requirements. Although the airline will most likely let you check oversized luggage, you won't be happy paying those extra last-minute fees.
8. Ship your Christmas gifts
You can save on luggage space by shipping your Christmas gifts ahead of you. If you want to save on shipping costs, make sure you use the "if it fits, it ships" service from USPS. Otherwise, you can buy gifts online and have the gifts shipped directly to where you're visiting for the holidays.
9. Download entertainment beforehand
Don't wait until you're at the airport to download entertainment for your flight, especially if you're tight on time. Make sure you preload your device with enough podcasts and videos for the flight. If you need to download at the airport, make sure you download over a secured VPN or verify the public WiFi with an attendant before connecting. These precautions will protect you against potential cybersecurity breaches.
10. Get ready to board the plane
Remember that nifty tip to fly with only a carry-on? Yeah, most people do, which means space in the overhead bin fills quickly. As soon as the attendant calls your section to board, make sure you race in line. Many times those last to board need to check their carryons, which defeats the purpose of foregoing checked baggage! The airline will likely provide complimentary checked services at this point, but you still don't want to wait for your carryon at the carousel when you land.
Where are you traveling this holiday season? Do you feel ready to tackle the Christmas crowds?
Are you volunteering abroad for winter break? Don't leave without travel insurance.