Uncommon Volunteer Opportunities: AEI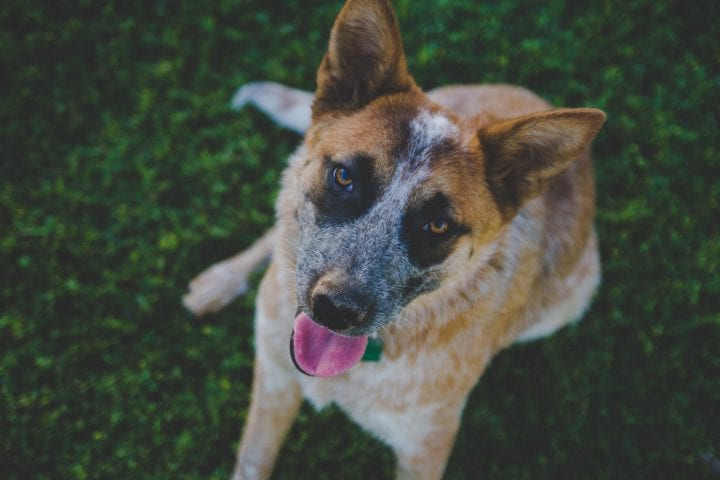 Uncommon Volunteer Opportunities: AEI
By IVC Partner Nora Livingstone, CEO and Founder of Animal Experience International
Welcome to week two of celebrating and discovering uncommon volunteer opportunities! Our goal with discussing this topic is to help you break out of the volunteer mold and encourage you to use your passions and skills for good.
Meet Number Two
She snoozed on my feet while I emailed her story back home.
Number Two is a one eyed dog who I found out about months prior to my journey to Sierra Leone. I had wrote a message on Facebook saying AEI would be visiting Freetown to see if we should partner with a domestic shelter. Soon, I received an urgent message. There was a dog on Number Two beach that needed help. Her eye was infected and children were throwing rocks at her. I emailed our partner to see if the beach was close and if they could help her. It took three visits to the beach but they found her, she was in very bad body condition.
When I walked up to the clinic for the first time she bounded towards me, excited for another lap to sit on and face to lick. I recognized her immediately even though I only knew the sad description I read in Canada. She was now the head of the doggie welcome wagon! She wanted to say hi to everyone she met and give them the good news: "These humans help… also, do you have a cookie?"
Changing the Status Quo
Committed to changing the public's opinions of dogs, this clinic not only runs a free education service, they also provide all their medical care through a pay what you can system. There is a large population of ex-pats working in Sierra Leone. Many of them have animals and would pay anything to have them treated. Our Veterinarian is the only working vet in Sierra Leone and instead of profiting off of the wealthy community he gives everyone the same treatment. Bring in your dogs (or any animals) and we will help them- no matter what shoes (if any) you have.
We are not told much about this mineral rich, recovering from civil war, West African country. The news would have us believe all the children are soldiers and all the women are marginalized. Sierra Leone is in the process of reconciliation and rebuilding and I was anything but worried about my welfare after I met this kind-hearted veterinarian and his staff. After seeing the care they gave Number Two, I knew that I would be well taken care of.
Serving at the Clinic
I went to school for Anthropology. I have no business helping at a vet clinic. Or do I? As a natural born picker, I love working with dogs who need to be checked for ticks and fleas and other creepy crawlies. Nothing feels better than helping a dog feel less itchy after you give them a de-wormer and an anti-parasitic. I am also, alright behind a computer- I'm no designer but I have made a title page or two in my day. Veterinarians and nurses are very important to the survival of this clinic. However, we also need volunteers willing to wear a lot of hats- all in the service of animals. Feeding, cleaning, grooming, bathing, writing, teaching and fundraising. This clinic runs off of donations, they don't have the funds to hire admin staff. We need volunteers to take stories this clinic produces every day and send them to the world. We need people to educate kids on why throwing rocks at dogs isn't fair. We need people to write grants and help get the funds so desperately needed to continue this life changing work.
Everyone asks me if Sierra Leone was safe, and how I felt when I was there. I felt nothing but love. It's hard not be inspired by a team that quite clearly is there only to serve. Traveling to Sierra Leone can seem overwhelming if we only look the most recent history.  But, if Number Two has taught us anything, it's that it doesn't matter what happened in your past. It's the love you feel right now that's important. If you have a medical background, or not, YOU can change the lives. Number Two will keep your feet warm while you do it.
To learn more, find Animal Experience International on Facebook and Twitter. You can also visit their website to learn more about the volunteer opportunities they have available.