Snapshot of the Month: WAVES for Development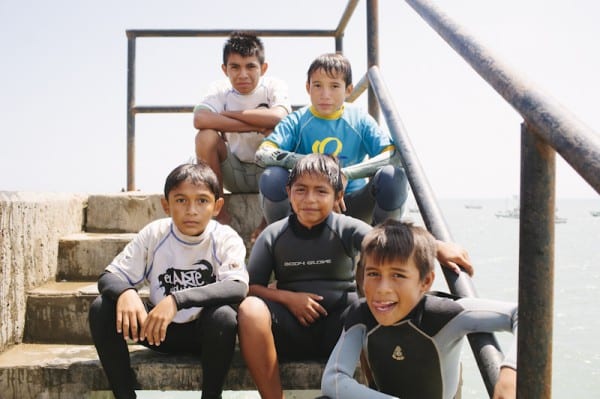 Snapshot of the Month: WAVES for Development
This month's organization snapshot is WAVES for Development, a volunteer organization that believes surf travel should benefit the people and the communities where it happens. This guest blog post was written by WAVES volunteer Nicholas Sands.
We have all seen that photo of a lucky person sifting their feet through the soft-white sand on a paradise island. We imagine them swimming in the warm azure water and being greeted with chilled beverages. In fact, we have probably all seen such a picture multiple times. It tempts us to drop our busy 9-5 work week and escape to be that lucky person.
In Peru, there is a town that makes for a better experience. It isn't your typical paradise though. Oil rigs, the desert, family-owned restaurants, and world class waves all combine to make Lobitos a place for an uncommon volunteer experience. You'll leave with more than just a temporary tan, though. On your flight back you will remember the days you jumped from the pier. You will remember the kids you taught how to surf. But most importantly, you will remember 'Lobitos', a paradise beyond the picture.
Beyond the Picture
WAVES for Development is the organization you want to work with to create these lasting memories. Located in Lobitos, Peru, WAVES provides volunteers the opportunity to surf, have fun and make a difference at the same time.
A typical day for a volunteer begins with a 'dawn patrol' morning surf at one of the many world class breaks Lobitos has to offer. After having one of the best sessions of your life, you might find yourself creating a community garden, teaching English at a local school, or working with local entrepreneurs to create a bullet-proof business plan. Afterwards, you may choose to go for another surf, or continue your work, or maybe just take a siesta in the heat of the day. Just don't forget to eat at one of the many family-owned cevicherias for lunch. Wherever your interests lie, WAVES can fulfill while ensuring community needs are met.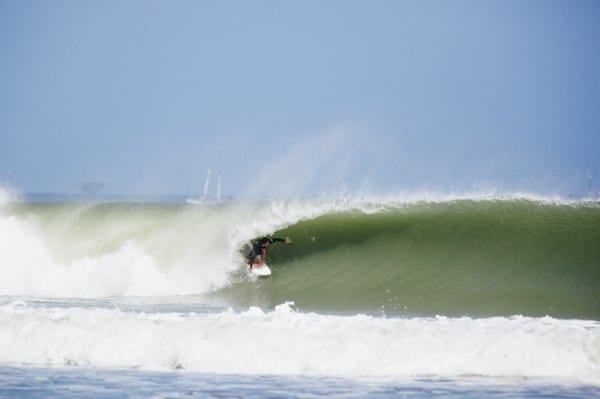 This is what sets WAVES for Development apart. It provides opportunities for the community to capitalize on the influx of surf-tourism. In addition to providing life-enriching experiences to volunteers, WAVES strives to make sure that volunteer impact is lasting. Who knows? Maybe your return trip will find you eating at a restaurant that you helped start! Or you might even find yourself speaking to a soon-to-be sponsored surfer who you taught the importance of determination and dreaming.
Before searching for the next paradise island, give yourself a chance to create experiences in a place you'll least expect with an organization that will do just that, guaranteed.
Learn more about WAVES for Development and how you can get involved by visiting their website, Twitter, and Facebook.
Photos: WAVES, Gary Parker