What You Need to Know About Traveling to China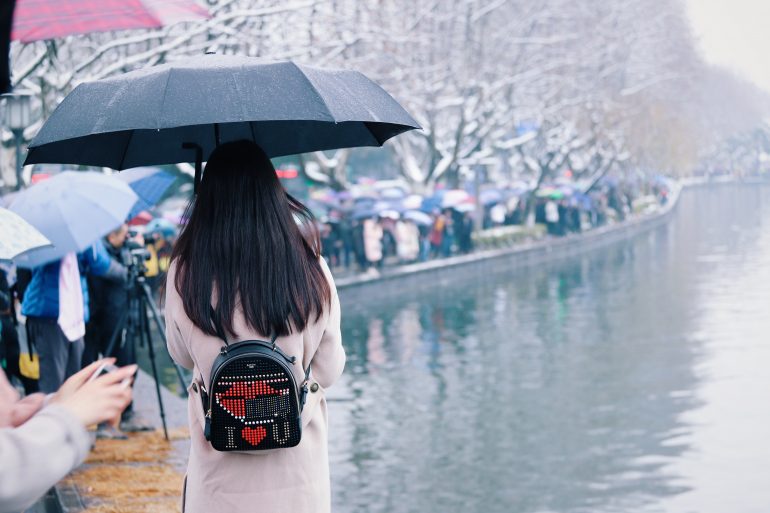 What You Need to Know About Traveling to China
Ever wondered how to prepare for a China trip? Whether it's your first trip to China or you're curious what it's like to travel to China, you should check out our ultimate China travel guide. It includes helpful packing tips, communication guides, and ways to stay online and healthy while abroad.
What clothes should I pack?
When packing clothes for China, it's best to keep things light, layered, and neutral.
Light. You don't want to overstuff your suitcase, because you'll want room for souvenirs. Plan to wear articles more than once or do laundry while you're there.
Layered: Since the weather in China fluctuates throughout the day, you'll appreciate having layers to combat cool showers, heat waves, and cold spells.
Neutral. To blend with the massive crowds, opt for conservative clothes in muted, darker colors. These options will also help you mix and match to make several outfits from a few pieces of clothing.
Seasonal considerations
When are you traveling to China? The time of year you visit will definitely affect what clothes to pack and what weather to prepare for:
Spring – March to May
Incorporate layers and rain gear in your daily wear to stay comfortable.
Prevalent rains
Fluctuating temperatures
Warm to humid midday
Cooler to frigid nights
Summer – June to August
Pack breathable, yet conservative clothing that's quick to dry.
Humid and sticky
Blazing hot
Rain is unpredictable
Attracts tourists from across the globe
Bonus tip: Typhoon season goes from July through September, with August at its peak. If traveling during these months, you should consider investing in travel insurance to gain any refunds on your trip if a storm were to hit.
Autumn – September to November
The optimal time to visit with fewer crowds and tolerable weather.
Usually warm and dry
Mild temperatures
Little to no rains
Winter – December to February
Pack warm layers to bundle up if spending any amount of time outside.
Temperatures plummeting below zero
Harsh and dry
Snow commonly falls
Bonus tip: If you plan to brave the winter in January or February, keep the Chinese New Year in mind, as it attracts lots of tourists.
Regional considerations
In addition to the season you travel, you should note which region of China you're visiting. The nation contains a variety of climates, which will affect what clothing you should pack. For quick reference, here are the general regions of China:
South – HongKong, Shenzhen, Guangzhou
Contains the most populated cities like Hong Kong.
If visiting between April and August, prepare for heavy, sporadic rains.
The torrents subside from September through March, parting the clouds for a humid, subtropical climate.
Northeastern – Beijing, Tianjin
Home to the country's capital.
Has humid and subtropical weather with warm summers and cold winters.
Expect snowy sites from December to February, with subtropical heat waves from April to October.
Western – Urumqi, Tibet
Sub-zero temperatures averagely span from October to April.
Maintains a frigid, tundra climate for most of the year.
Temperatures can rise to 45F during the summer, making layers a necessity.
Check out the topographical map below for more detailed information on regional climates in China.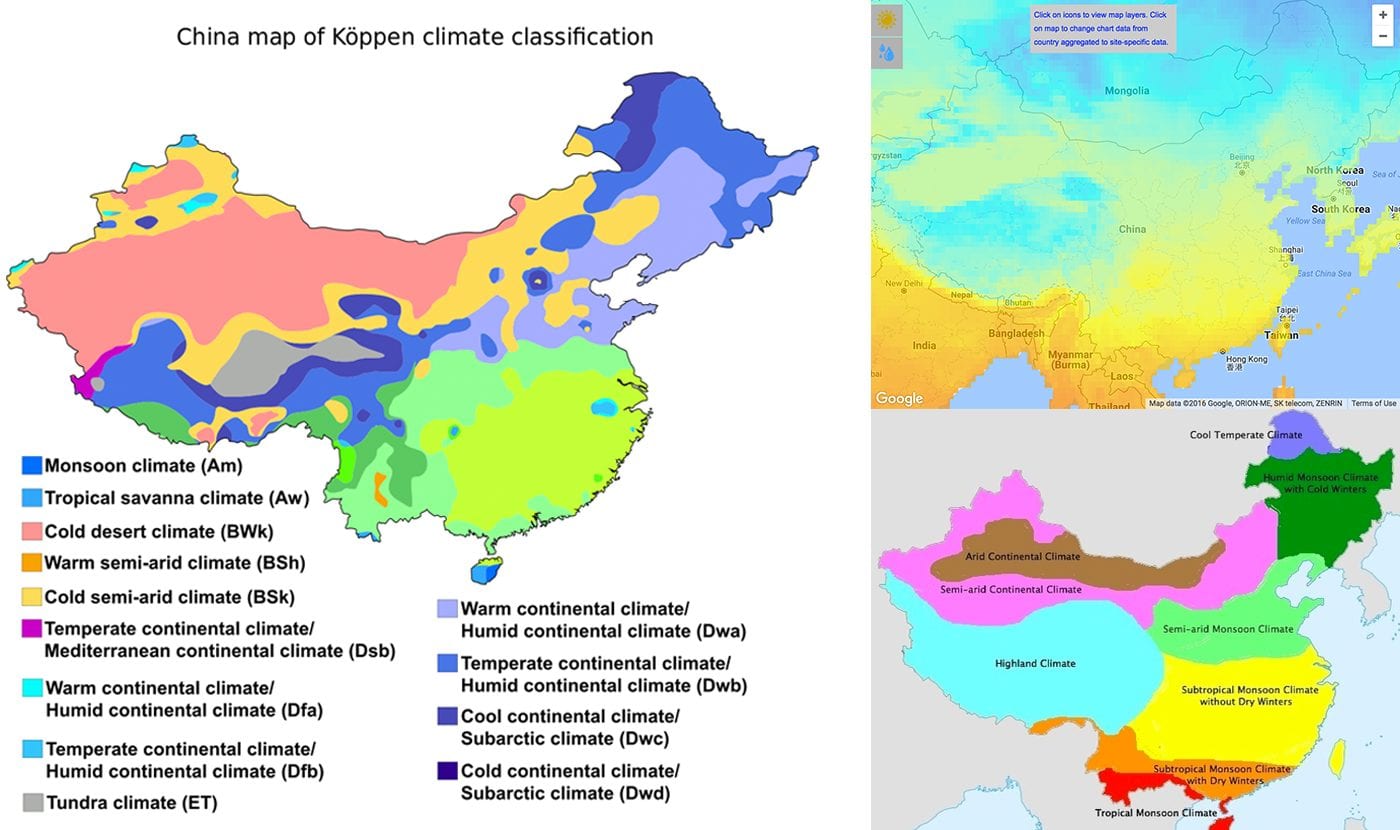 How can I communicate?
Although one in six people speak Chinese, you may be one of the five who doesn't. If so, don't get caught by the language barrier. There are easy ways around it.
Translation apps. With modern technology, you don't need to be fluent in Mandarin to get by with locals. Give a language app a try, like Google Translate or Babble. Although they might not translate phrases perfectly, they will give you a general understanding. Translation apps can prep you beforehand and even translate unfamiliar phrases while you're abroad. You'll retain as much as you practice!
Guidebooks. Paper is a little old-school, but with limited access to the internet, you'll be grateful to refer to something reliable. Check out these recommended travel guides to find one with the features you prefer.
How can I stay online?
With the "Great Firewall of China," it's a frequent traveler's concern with how to stay online and connected with those back home. Here are some solutions to consider while you're in China:
Skype. Skype is free to download and free to use for app-to-app voice and video calls and instant messaging. Just make sure to download it before leaving, as the app was removed from mobile stores.
SIM card. Having an unlocked cell phone will seriously come in handy. Just swap your SIM card for one at a common carrier in China, you'll be able to use your same device. It's a cheap, convenient solution to your communication needs.
Dropbox. If traveling for business, you may need to email files to a coworker back home. If this is you, don't rely on Google services since Gmail and everything to do with Google Drive is blocked on Chinese servers.  Instead, use Dropbox to update documents and share files.
Power adapter. Make sure you invest in an appropriate power adapter. You don't want to blow any sockets when charging your electronics.
Bonus tip: Many sources suggest using a VPN (virtual private network) to stay connected in China, yet the legality of its usage is uncertain. To avoid costly risks, we decided to list alternative methods.
How can I stay healthy?
Traveling can always affect our health. Although there are general ways to boost your immune system for travel, here are some specifics when traveling to China:
Pollution mask. Although improving, China's hemisphere still contains harmful pollutants. Depending on when you go, what areas you visit, and how long you visit, packing pollution masks is worth considering.
Bonus: Pollution is the worst during the winter.
Deodorant. With only 10% of the population using deodorant, you'll have a difficult time finding more to buy if you run out on your trip. Make sure you pack plenty extra!
Travel toilet paper. With Westernized toilets few and far between, you'll be glad to have a roll of toilet paper on hand. Pit toilets, which are far more common, are not regularly stocked and cleaned.
Hand sanitizer. Though soap still triumphs, hand sanitizer will work in a pinch to kill off bacteria you'll encounter during your travels.
Traveling to China comes with tons of questions, especially if it's your first time! Hopefully, we addressed some of yours, and you feel more prepared for your future China travel.
If you have any other questions for your trip to China, ask in the comments, on Facebook, or Twitter. We'd love to talk!