How to Pack Light for Cold Weather Destinations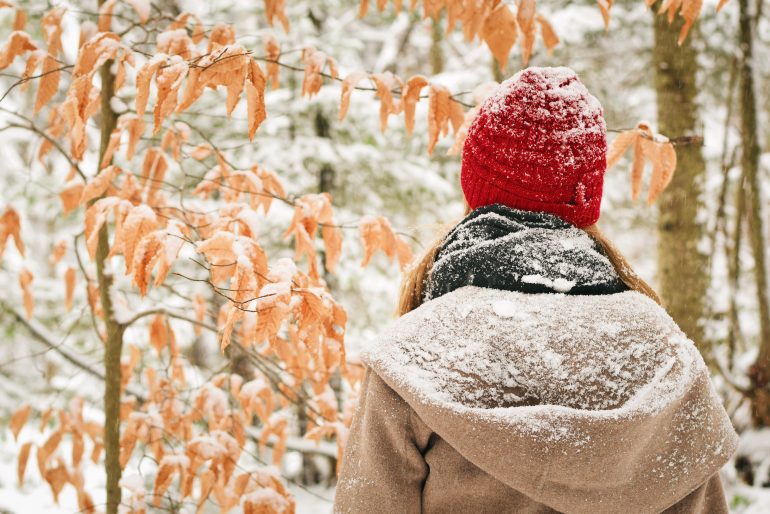 How to Pack Light for Cold Weather Destinations
If you're traveling to Iceland, Norway, Russia, or another top winter destination, you'll need to dress for cold weather. Smart packing for snow and subzero temperatures requires extra planning–not extra luggage. Here's our advice on how to pack light for cold weather destinations.
Tip 1: Choose your coat and shoes wisely
Your jacket and boots are your bulkiest items and your most essential pieces to pack. Choose them carefully, as you only need one of each. Your winter coat should be warm and lightweight. Down feather jackets are fashionable options made to withstand frigid temperatures. As for boots, you can find cute styles to combat snowy terrains.
Tip 2: Mix and match outfits
You don't need a new outfit each day. Pack clothes you can mix and match. You should only need a few tops and one or two pairs of pants. Two pairs of shoes are plenty for your winter travels, as long as one pair are boots. If you overpack anything, socks get permission. You don't want to get stuck wearing soggy socks!
Tip 3: Wear your bulkiest items in transit
If you're traveling without checked luggage, you must use your carry-on space wisely. A great way to maximize your carry-on space is to wear your bulkiest items to the airport. Don your winter boots and down-feather jacket through security. Although you might feel silly traipsing through the airport like a snowman, the extra layers will definitely keep you warm on drafty planes and save you packing space.
Winter Packing List:
✅ Knit hat or earmuffs
You can keep your head warm without totally messing up your hair.
✅ Gloves or mittens
Do you need to stay warm for snowy hikes or do you value texting on the go? Keep in mind what you'll be doing when wearing the gloves and pick the best pair for your needs. Waterproof is also a plus.
✅ Down-feather coat
Packable down jackets are stylish and packable. They also keep you impeccably warm.
✅ One warm cardigan
Check out these super cute cardigans with magical abilities.
✅ Long-sleeved tops, such as flannels or sweaters
Wool, flannel, cashmere, knit, fur, and suede are some the best fabrics to keep you warm.
✅ Winter boots
Don't sacrifice style for warmth. Check out these comfy options.
✅ Wool socks
Thicker doesn't necessarily mean warmer. Avoid cotton and opt for merino wool over other materials.
✅ Travel blanket
When choosing the perfect travel blanket to stay warm, pay attention to its material and its ability to compact.
✅ Thermal leggings
Fleece leggings are great to wear while reading by the fireplace or as extra insulation during an afternoon ski.
✅ Hand/feet warmers
If you were wondering, hand and feet warmers are allowed in carry-ons without adherence to the 3-1-1 liquids rule.
✅ Chapstick and lotion
Don't get caught in winter's bite without some moisturizer. You can reapply chapstick throughout the day. These chapsticks rejuvenate your lips while adding a hint of color.
Now you know how to pack light for cold weather destinations. With this winter packing list, you'll enjoy your brisk vacation–without the extra baggage.
What would you include with our winter travel packing tips? Let us know on Facebook or Twitter.