You Get Sick or Injured: Now What?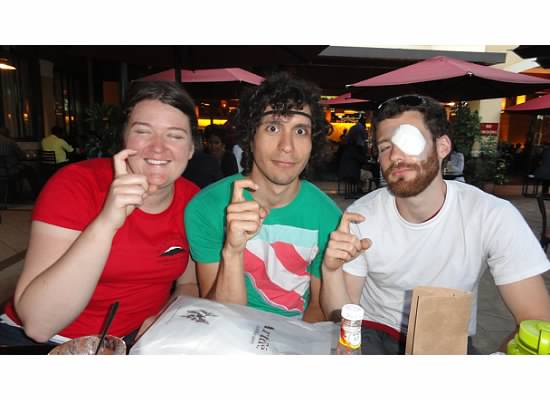 You Get Sick or Injured: Now What?
For the last few weeks, we have been talking about possible travel mishaps such as canceling or postponing a trip and emergency evacuation. Another situation that volunteers may experience is getting sick or injured while traveling.
For instance, Tim got a piece of wood in his eye while doing construction on a school in Kenya. Thankfully, his Volunteer Card covered the medical costs he incurred. How did Tim go about getting reimbursement, you ask? Well, here's some helpful information Tim used to get his money back for receiving the immediate care he needed:
Accident and Emergency Medical Coverage
There are many variables that can contribute to either an accident or illness while traveling. Whether you get into an argument with your hammer while doing volunteer construction work or the change in climate takes a toll on your body, your International Volunteer Card policy will cover necessary accident and medical expenses resulting from a sickness that first manifests itself or an injury that occurs while on a covered volunteer trip.
 What you need to know:
Covered expenses include physician-ordered medical services, hospital confinement and services, local ambulance services, prescription drugs and medicines, and therapeutic services.
Expenses for emergency dental treatment incurred by you may be covered while on a covered volunteer trip.
If something goes wrong it's very important to keep any and all receipts and expense reports.
Pre-existing medical conditions are excluded from your Volunteer Card coverage.
The Volunteer Card staff is here to answer any questions you have about your travel insurance coverage.
You can view your full Description of Coverage by logging into your VC account. If you do not have an account with IVC, visit our Travel Protection Comparison page to view all of the policies and their respective Description of Coverage.
If you have an emergency:
You can find the international collect number on the back of your Volunteer Card. This number varies depending on your coverage plan, so checking your card will ensure you call the right number After calling, you'll receive personal, situation-based assistance and help through the claims process.
Note: A claim must be filed within 30 days after a loss occurs. 
2. Keep all receipts and documents.
These will come in handy when making a claim.
If you have any further questions about how to prepare for unexpected emergencies, making claims, or how to avoid claim issues, free free to give us a toll-free call at (877) 865-6877 or send us an email (contact@volunteercard.com).