How to Give to Nepal Earthquake Relief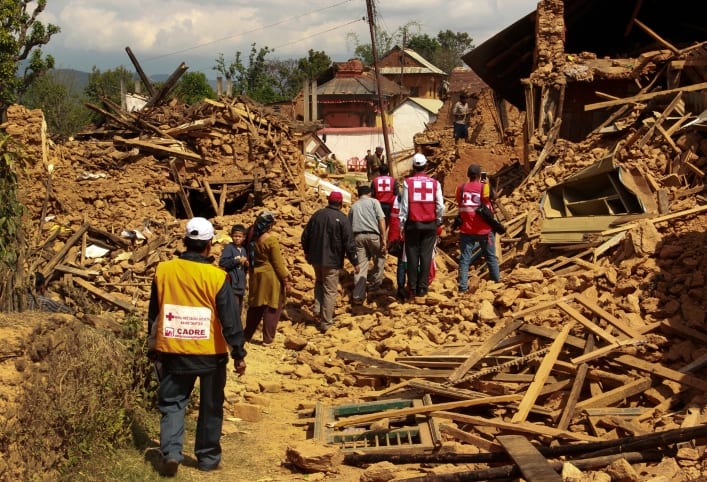 How to Give to Nepal Earthquake Relief
Our hearts are heavy with the continued reports of the Nepal earthquakes. One week after the devastation occurred, the death toll stands at 7,250, and the number of people injured is 14,122, according to the National Emergency Operation Center. And according to the Red Cross, some eight million people, nearly a third of the population of Nepal, have been affected by the quake. 2.8 million people have been displaced.
Our first instinct is to help. For those involved in the volunteer abroad world, our first instinct is to go. But right now we can only wait, and watch. Hope, pray, give.
Here are some of the best, most up-to-date resources regarding the relief efforts in Nepal:
1. Network for Good: The Network for Good has awesome information on charities responding to the disaster and the option to donate to their relief efforts.
2. Global Giving: Global Giving has established a Nepal Earthquake Relief Fund to which you can give online. This organization has texting options as well. Text GIVE NEPAL to 80088 to donate $10 to Nepal Earthquake Relief Fund.
3. Red Cross: The Red Cross is already mobilized to provide emergency humanitarian assistance following the earthquakes. Red Cross offers three ways for you to help their efforts:
Give: To help people affected by the disaster, make a donation to relief efforts.
Map: To help with critical mapping efforts, visit OSM Tasking Manager. No experience is needed, just a computer and internet connection.
Tips on Giving
Source: Charity Navigator
1. Give to an Established Charity
2. Designate Your Gift
3. Avoid Telemarketers
4. Research and Follow Up
5. Give Online
UPDATE 5/12/15: Another powerful magnitude-7.3 earthquake struck Nepal on Tuesday 5/11/15. The epicenter of this earthquake was near the Chinese border, about 50 miles from Kathmandu. Casualties are not yet know.
If you want to help the relief work of organizations who are on the ground in Nepal aiding and serving the Nepalese people, you can give a tax-deductible donation through our sister non-profit Venture Expeditions. We guarantee that when you give, 100% of your donations will go directly to relief and development in Nepal.
Click here to give!
Image Source: Red Cross