Does Travel Insurance Really Help People?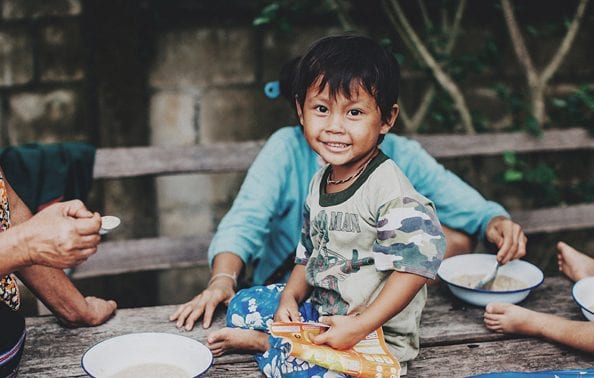 Does travel insurance really help people?
That's a great question. I'll give you the short answer and the long answer here:
Short Answer: Yes, travel insurance helps people.
Long Answer: Yes, travel insurance really does help people and it is essential to volunteer travel. There are many reasons why we hold this truth high, but let us first begin by explaining what travel insurance is and what it is not.
Travel insurance is intended to cover unexpected medical expenses, lost luggage, lost travel documents, delayed flights, emergency evacuations and other unexpected losses incurred while traveling abroad.
Travel insurance is not a substitute for regular health insurance, a supplemental way to pay for your trip abroad, or "cover me for any reason" insurance.
Here are 3 things you may not know about travel insurance and how it can help people every day:
1. Emergency Reimbursement
Travel insurance gives travelers the benefit of getting an emergency cash advance or reimbursement for their unexpected travel-related losses. Here are some real life scenarios where travel insurance was able to help people relieve the financial burden of a travel loss:
Jackie took six weeks off of work to bike across America to raise awareness and funds for human trafficking. On the trip, she was in an unexpected accident with another cyclist causing her to fall and break her leg. With her travel insurance, she had immediate access to emergency accident medical assistance. Her travel insurance provided an advanced payment for treatment directly to the hospital so that her financial risk was minimized.
Paul was traveling to Thailand to fulfill his life long dream of volunteering in a refugee camp. One of his connecting flights had a delayed departure due to the Airline Mechanics going on strike. The flight was delayed until the next morning. Paul's travel insurance covered the cost of a hotel room  and transportation to and from the hotel so that he had someplace comfortable to sleep for the night.
2. Medical Insurance
Travel insurance supplements your major medical insurance plus covers so much more like lost or stolen baggage, travel delay, passport replacement and emergency evacuation. With Volunteer Card, you have the option of using your travel insurance as primary coverage while you're traveling. This helps keep your major medical insurance rates low. Travelers with a Volunteer Card policy also have a $0 deductible, making emergency medical care much more accessible.
3. Customer Care Services
Unfortunately, everything doesn't always go according to plan while you're on a volunteer trip. While travel insurance isn't a cure-all, there are many ways that it can help people during difficult, unexpected travel mishaps or emergencies. With travel insurance, you have access to 24-hour customer care and assistance. Some of the many included services are:
Medical Evacuation Assistance
Emergency Medical Payments
Prescription Assistance
Legal Assistance
Travel Document Assistance
Emergency Cash Transfer
Emergency Interpretation Services
So, if travel insurance is so good, why are there so many bad reviews about travel insurance providers? That's another great question! You're on a roll today. Let me explain; Sadly, many travel insurance companies don't communicate well with their customers (I know, we think it's weird, too). Travel insurance language can be confusing and hard to read or understand. Instead of spelling things out plainly for the travelers, insurance companies leave them to fend for themselves. Thus, travelers don't read their documents and often times have no idea what they are covered for. This leaves a person with unrealistic expectations and assumptions that if *anything* goes wrong, their travel insurance will take care of it. You can imagine the frustrations a traveler must have when they think they're going to be covered for something, only to be told they're not. We can't stand this type of behavior from travel insurance companies.
Enter Volunteer Card. When you have a mission to make volunteer travel easier, safer and more affordable you better take three things seriously: An easy purchase process, clear communication with 24/7 assistance and reasonable prices. That's what we do. No secrets, no hidden fees, no "sorry we can't help you today" answers. We'll do whatever we can, every time, to make sure you understand exactly what you're getting so that in the event you do experience an unexpected travel emergency or loss, you know exactly what to expect.
Travel insurance really does help people!
Do you think it's worth investing in travel insurance? Let's chat on Facebook and Twitter about it. We would love to answer your questions!