Gift Guide: 9 Gifts For Parents Who Love to Travel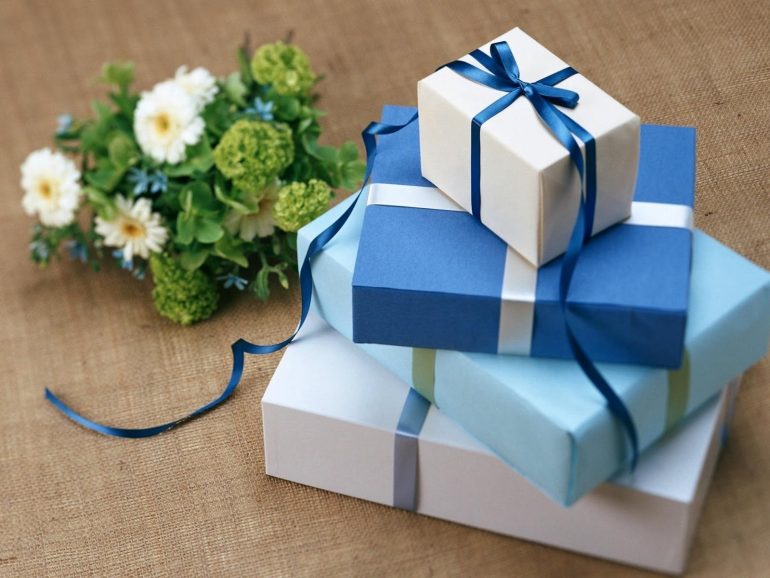 Celebrating Mom and Dad
Your parents love to travel as much as you do. Now that they have a little extra time on their hands, they are finally working through that list of dream destinations they had to put on hold while they were busy raising you! As you celebrate Mother's or Father's Day this year, find the perfect gift to help them reach their travel goals. It's a great way to thank them for everything they gave you (including your love of travel)!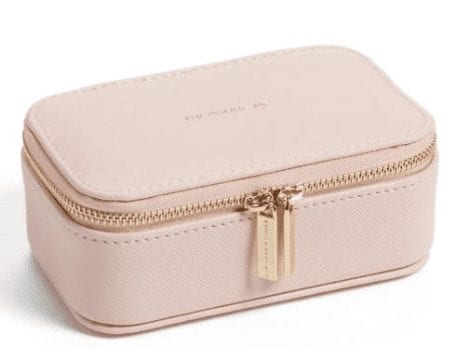 1. Watch or Jewelry Storage
Keep their precious items safe and organized for travel. Get this executive style travel catch-all for dad's watches, cufflinks and rings. Pick up this slim, zip around jewelry case for mom at Nordstrom.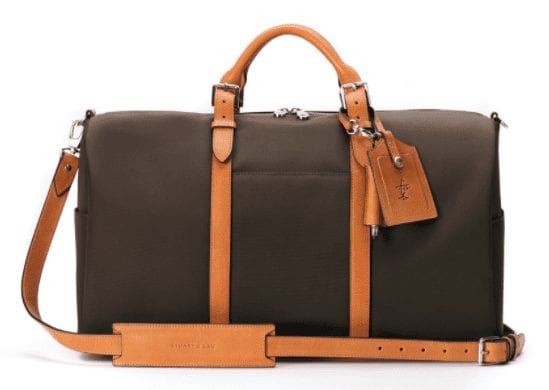 2. Carry-On Luggage
Great carry-on luggage is essential for any kind of trip — short or long. This classy, lightweight "Monaco Weekender" bag by Stuart & Lau is perfect for dad. Mom will love showing off this beautiful black and white striped bag by Kate Spade.
3. DNA Ancestry Kit
When your parents discover new facts about their ancestry and family history, they may need to start adding some new travel destinations to their bucket list! Surprise them with a DNA testing kit by 23AndMe or AncestryDNA.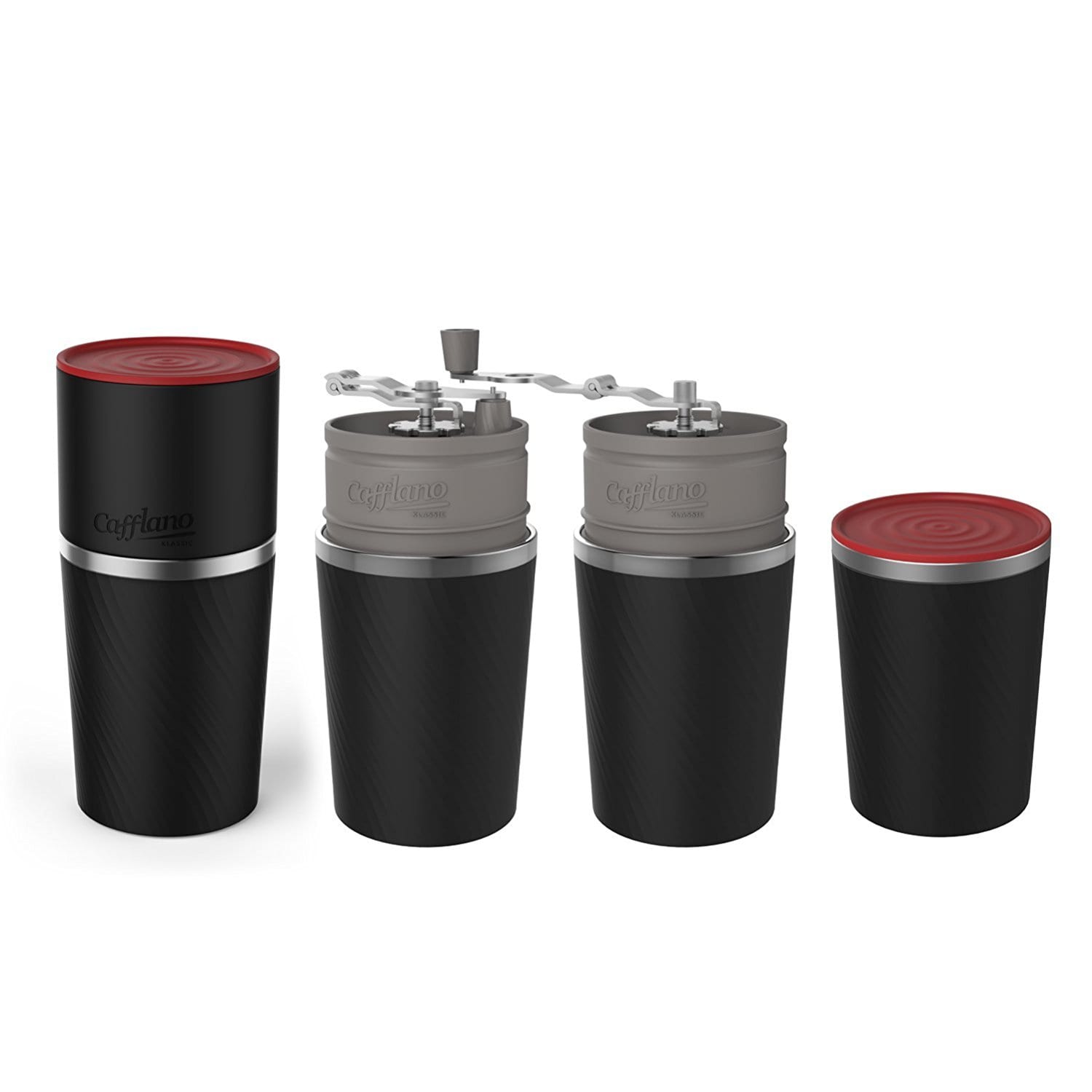 4. All-in-one Coffee Maker
This is for the parents who love their morning coffee "their way" or more specifically, freshly ground and pour-over style. This all in one Cafflano grinder, coffee-maker and travel mug is easy to use and easy to clean. Mom and dad can enjoy their perfectly made cup of coffee no matter where they go!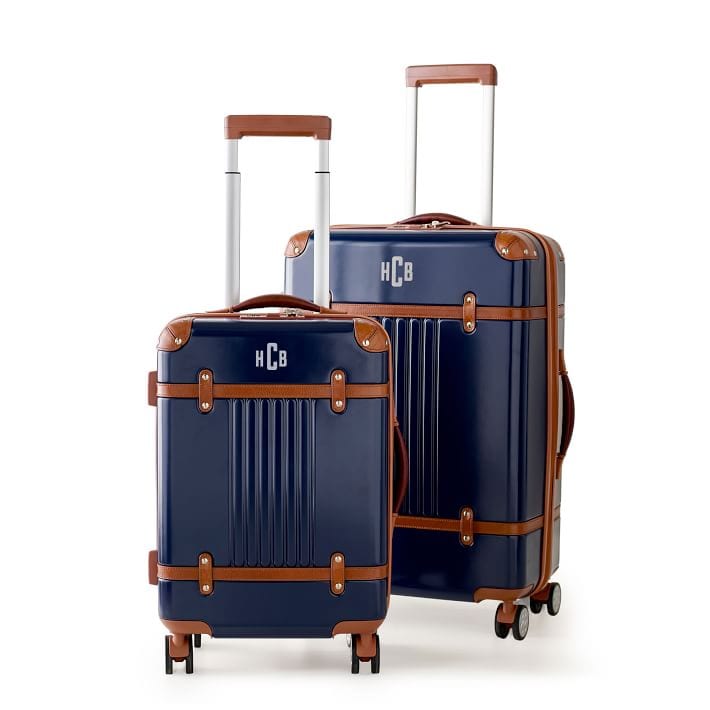 5. Mark and Graham Personalized Gear
Get your parents a classy, personalized item from Mark and Graham they can use on their next trip abroad. Mark and Graham carries everything they need to store and label their travel belongings: suitcases, passport holders, wallets and luggage tags, all with a sleek, simple design and the option to add monogramming for free.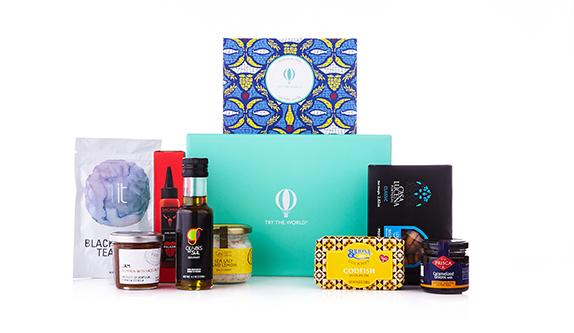 6. Try the World Subscription
Perfect for the parents who love global cuisine, a Try the World subscription box is a fun surprise they can enjoy all year long. Try the World will send a carefully curated selection of gourmet snacks, drinks and cooking ingredients from around the world. They may get to sample fun treats like Thai sriracha banana chips, salt and honey toffee from South Africa, or chia seed pudding with Moroccan orange blossom water.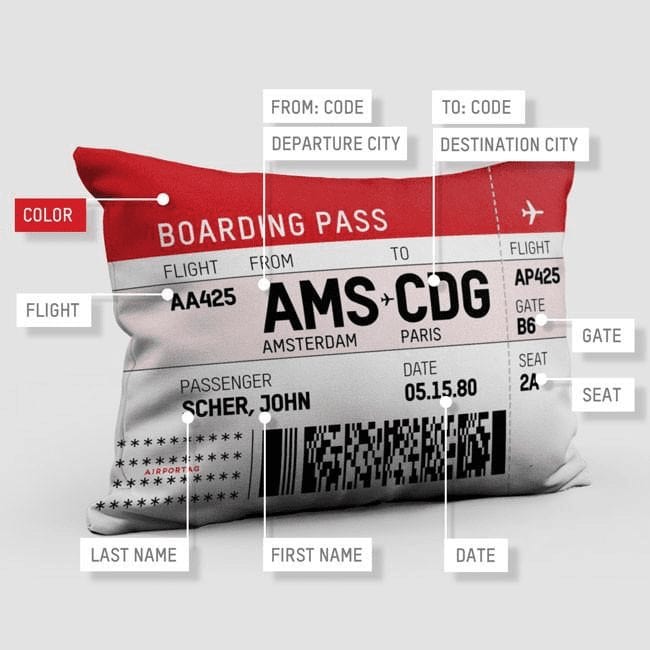 7. Quirky Throw Pillow
Do your parents have a favorite destination or vacation they want to remember? Transform one of their old boarding passes into a fun conversation piece with an Airportag customizable pillow.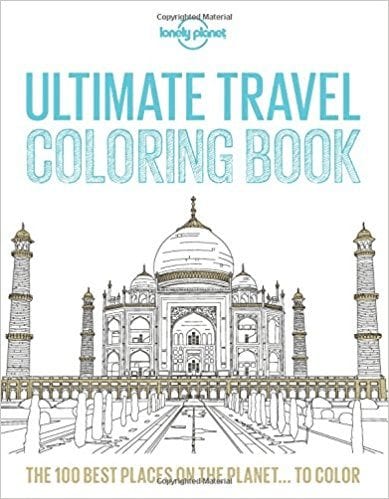 8. In-Flight Entertainment
If your parents travel often, they might love a little in-flight entertainment. Put together a basket of their favorite ways to pass the time. Check out this travel coloring book by Lonely Planet, a book of crossword or sudoku puzzles, and this tile-lock scrabble game designed for entertainment on-the-go!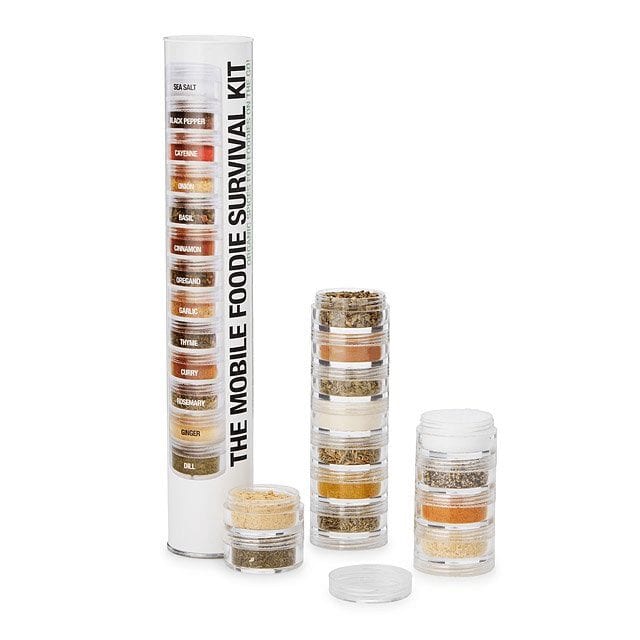 9. Travel Spice Kit
He likes his food hot and spicy, she puts garlic on everything. If your parents are particular about their food, they will loves this little travel spice kit to use for bland airplane food and other culinary emergencies.