Summer Reading: 8 Powerful Stories That Really Happened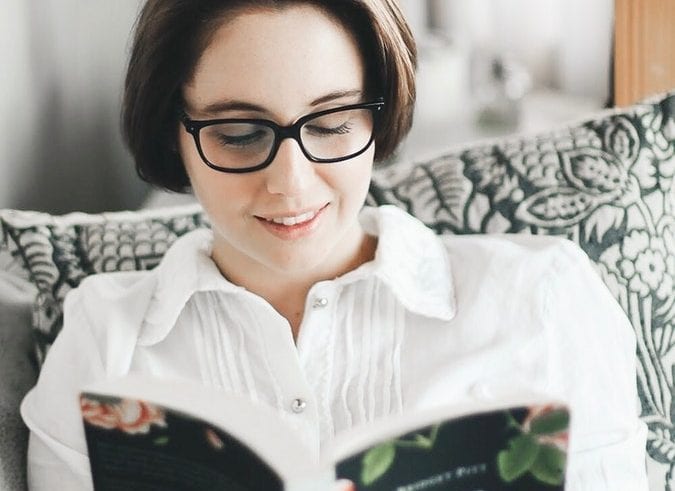 Summer Reading: 8 Powerful Stories That Really Happened
Summertime brings lazy beach days, backyard cookouts, and time to finally indulge your stack of dusty books. If you're looking for new and inspirational titles to add to your summer reading list, look no further. These insightful memoirs will transport you across the world into another set of shoes. Prepare to walk in the steps of these resilient heroes and find enrichment in your own life.
"The children had become a constant presence, little spinning tops that splattered joy onto everyone they bumped into." – Conor Grennan
Join Grennan on his mission to save the children of Nepal. Nearing thirty, Connor forgoes his day job for a journey of self-discovery around the globe. He spends three months volunteering with orphans at Little Children's Home. When he uncovers the truth about their families, it breaks his heart, sweeping him into a calling beyond what he thought possible.
"…the idea that some lives matter less is the root of all that's wrong with the world." – Tracy Kidder
Tracy Kidder, a winner of the Pulitzer Prize, pens the extraordinary story of Dr. Paul Farmer. Farmer blossoms from humble beginnings and finds his life's calling in medical school: to bring modern medicine to those in desperate need. Discover how Farmer breaks numerous conventions to help the only real nation in the world–humanity.
"…the only crime equaling inhumanity is the crime of indifference, silence, and forgetting." – James Orbinski
A medical student, James Orbinski, journeys into the heart of Rwanda to study the effects of pediatric AIDS. Abhorred by what he finds, Orbinski dedicates his newfound passion for helping establish the renowned nonprofit, Doctors Without Borders. Discover how one person, with enough vision and grit, can make a global difference.
"More girls were killed in the last 50 years, precisely because they were girls, than men killed in all the wars in the 20th century." – Nicholas D. Kristof & Sheryl WuDunn
These passionate authors provide a voice for several persecuted women around the world. Engage their heart-wrenching stories of oppression and hate that ultimately lead to hope. Learn how perseverance and grace empowered these women to live transformed lives despite their tragic pasts.
"What if I can't save the Congo, but I try anyway? Would it be better to do nothing?" – Lisa J. Shannon
Journey to the Congo and confront one of the bloodiest warfares since World War II. Follow Shannon, a high-rise photographer, who forgoes her comfortable life to serve the local women suffering through the atrocities of warfare. Join her in wrestling with the question: is it worth even trying to make a difference?
"I couldn't believe that here, in this dilapidated box, Monique, with a sixth-grade education and nine months of medical training, was birthing babies. Lots of babies. She was responsible for the future of this village." – Kris Holloway, John Bidwell
As a Peace Corps volunteer, Holloway assists Monique, a high-spirited midwife, at a crumbling birthing house in Mali. Their friendship immediately sparks. With few resources and hardly any education, Monique tends to malnourished mothers and combats the starking mortality rate one baby at a time. Holloway records her touching experience with humor and relatability.
"Sometimes you can do everything right and things will still go wrong. The key is to never stop doing right." – Angie Thomas
This book tells the untold story of Khalil, who died from a police officer's gun. Starr, Khalil's childhood best friend, witnessed the events of that fateful night. The secrets she holds could upend everything she knows, putting her very life in danger. Rich in detail and cultural relevance, this narrative gives voice to the silenced.
"I say 'Sit' so much that when a salesperson hovers over my shoulder and interrupts me for the fourth time in a complicated transaction, I hold up my hand reflexively and say, 'Sit,' as I lean over the contract. He blinks. I blink. 'New dog.' I say in apology." – Susannah Charleson
Calling all dog lovers: this one's for you! Inspired by the stories of search-and-rescue heroes, Charleson decides to volunteer with a local canine team. She adopts and trains Puzzle, a Golden Retriever puppy, as a working dog. Join the pair as they struggle against the clock to find those who have gone astray.
Have you read any of these titles? Leave us a review in the comments! Would you add a recommendation to our list? Let us know your book of choice on Facebook or Twitter.
**The views expressed in suggested books do not necessarily reflect the opinions of Volunteer Card.