18 Father's Day Gift Ideas: Men Will Love These For Travel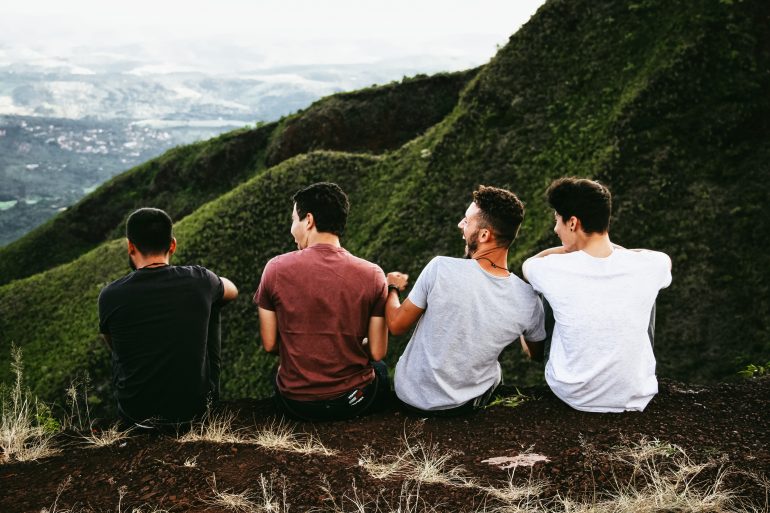 18 Gift Ideas: Men Will Love These For Travel
Does the man in your life love to travel? Whether it be your father, husband, boyfriend, or brother, check out these gift ideas to rock his world:
For the Tech Master
He sits in a gamer chair: Bose headphones blasting Spotify's Discover Weekly, eyes blurred from computer-screen glare, fingers dancing upon keys for his next achievement.
If your tech guru manages to travel now and then, he'll appreciate adding these gadgets to his collection: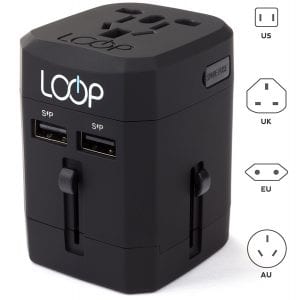 Does he travel around the world and need a way to keep his devices charged?
Check out this all-in-one, easy-to-use adapter plug is suitable for use across the globe. The convenient sliders store its parts internally, creating a compact design that's easy to transport. Though not compatible with high power appliances, this adapter will efficiently juice up his smart devices.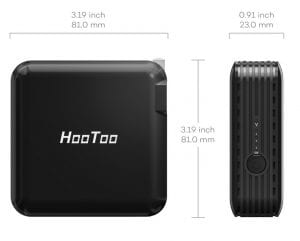 Does he need WiFi access, a portable charger, and a file-transfer system while on the go?
Look no further. This pocket-sized wireless router can bridge an existing network and generate a Wi-Fi network. Two USB ports allow for simultaneous charging of two devices. It also provides unlimited media streaming to use for business or leisure.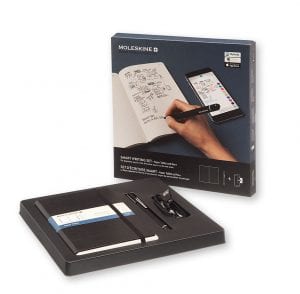 Does he keep a digital calendar and update a paper planner?
Save time, energy, and space with this enhanced note-taking system. By using the smart pen on special dotted paper, he can smoothly transfer handwritten notes and doodles to a screen–in real time. He'll never lose his genius ideas again!
Check out more features of this innovative gift here.
For the Outdoorsman
Bearded and blue-jeaned, he wakes at dawn to nab the catch of the day. He drives his Ford truck down dusty trails and changes its oil by hand.
If your rustic survivalist navigates different terrains, he'll certainly stash these tools for his next adventure: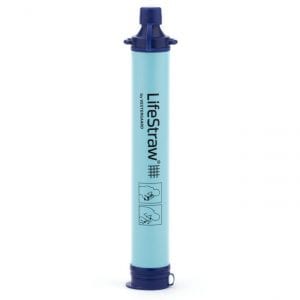 Does he meander for days to "live off the land"?
With this, he can safely drink water without the use of chemicals. This compact water filter removes 99.9% of bacteria and protozoa from any lake or river water. By cleansing over 200 gallons of water, he can use this device for multiple outdoor adventures.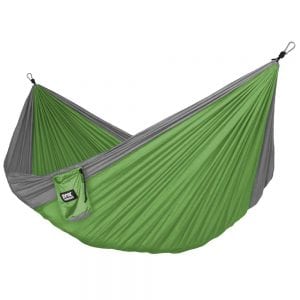 Does your man like to nap in the sun?
This heavy-duty, yet breathable hammock can support up to 400 lbs. Unfolded, the hammock stretches 10.6 feet long and 5 feet wide. It comes in several colors. He can securely attach this bed with tree-friendly rope and tuck in its drawstring bag for convenient storage.

Does he love camping and need a way to cook his food?
This folding canister weighs under three ounces, making it simple to store for minimalist traveling. This portable heater offers maximum power with an adjustable flame to control temperature. Fuel is sold separately.
For the Professional
With his tie securely knotted and navy blazer unbuttoned, his silver watch glints the time. A Starbucks espresso sloshes in his fist. Seconds tick before his 8 a.m. meeting.
If your suave businessman travels for his career, he'll make great use of these gifts: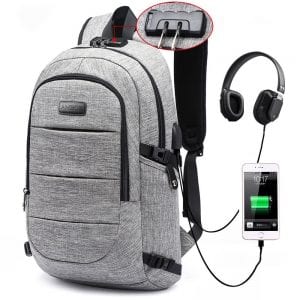 Does he need an upgraded backpack for business travel?
This backpack maintains a lightweight, sleek design suitable for professional use. Not only will it fuel his gadgets, but it will secure them. Complete with theft-proof locks and durable zippers, he can walk the airports with confidence–and style.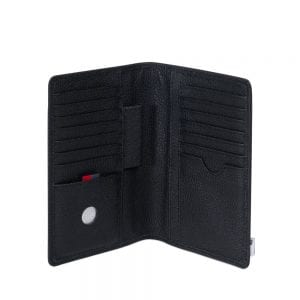 Does he often "misplace" valuable documents during his travels?
Never again! Hershel and Tile made the partnership of a lifetime with this innovative billfold. Hershel makes the posh, elegant wallet, while the Tile provides Bluetooth, GPS tracking for its contents.
Want a separate tile to attach to his keys? Not a problem! You can purchase individual tiles.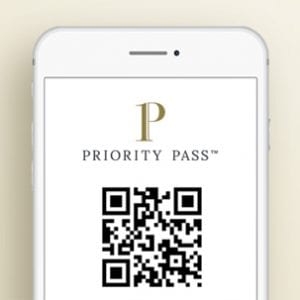 Does he twiddle his thumbs for countless layovers at airports across the globe?
Not anymore. Treat your man to a Priority Pass. This yearly membership provides access to 1,200 VIP lounges worldwide. These facilities offer comfortable spaces with special perks to relax before his next flight.
For the Creative
Sitting at hole-in-the-wall cafes, he lounges at a stool with an open Macbook, listening to the latest Indie jams. He flips his undercut hairdo before Tweeting his newest quip.
If your sensitive creative enjoys traveling, he'll stay inspired with these thoughtful gifts: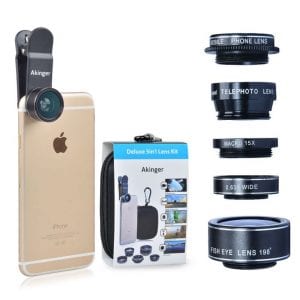 Does he live and breathe photography?
This set of detachable lenses is compatible with Androids and iPhones. Each lens adds a unique, professional look to any photo. Now he can take breathtaking pictures without needing to lug around a bulky camera case.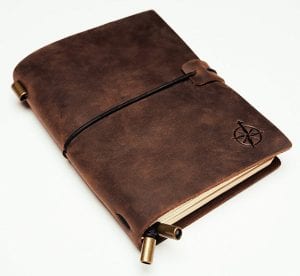 Does he write for a living–or a hobby?
If so, every traveling writer needs a leather-bound journal. It's a staple accessory. This vintage style is unique, as its 90 unlined pages are refillable. He'll consider it an endless well of imaginative creativity.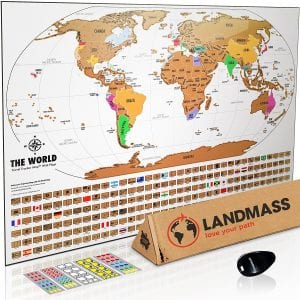 Does he keep track of the destinations he's traveled?
With a scratch map, he can creatively showcase where he's traveled. This stunning edition includes a map of the world along with the flags for each country. This artful piece makes a tasteful addition to any home or office space.
For the Sports Fanatic
After work, he bounds straight to the gym to run six miles and bench 170 lbs. For dinner, he eats grilled chicken and steamed Brussels sprouts while cheering over the night's game.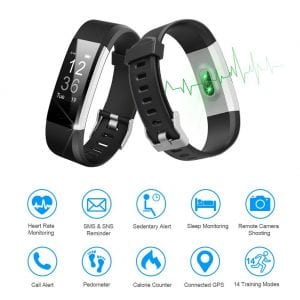 Does he want an easy way to track his overall health?
No need to spend hundreds of dollars on those other fitness trackers. This one works just as well for a fraction of the price! Not only does it count steps, track calories, and monitor heart rate, but it also includes 14 different sport modes with GPS location. By connecting to his smartphone, he can also receive notifications for calls, SMS messages, and notifications from select social networks.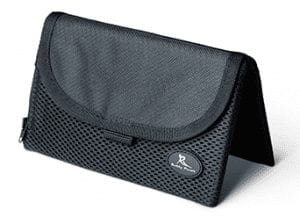 Does he carry his essentials during morning jogs?
Instead of using a tacky fanny pack, he can safely store personal belongings in this lightweight, water-resistant alternative. This pouch snuggly attaches to any waistband with magnetic technology. Though sold in different sizes, this one can hold all the essentials, including a smartphone.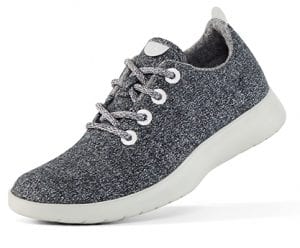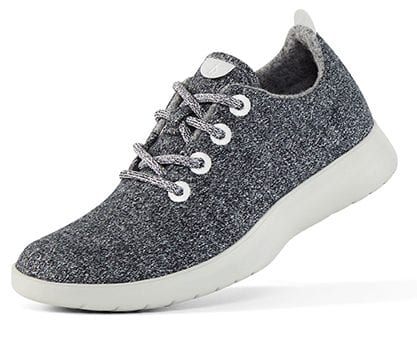 Does he use fitness centers while traveling?
Allbirds are a stylish, comfortable, and practical alternative to Nike and Adidas. Each pair is crafted from soft wool. The fabric naturally wicks away sweat, making them ideal to wear without socks. If he does any amount of walking, jogging, running, or hiking, these shoes will become his new favorite pair.
For the Foodie
Donning a "Kiss the Cook" apron, he flips and sizzles juicy burgers over charing coals. Sweat beads his brow as he spreads a custom sauce over the browning meat.
Does your chef enjoy culturally authentic meals? If so, he'll savor these scrumptious treats: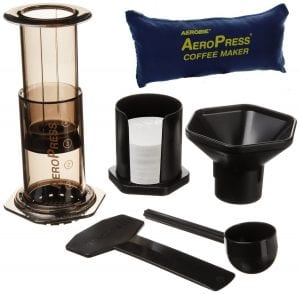 Does your traveling connoisseur need a way to supercharge his day?
AeroPress brewers rise above expectations of seasoned baristas. Lightweight and durable, this AeroPress easily disassembles for cleaning and packing purposes. Each press creates a vibrant shot of espresso either to drink alone or to enhance a local latte.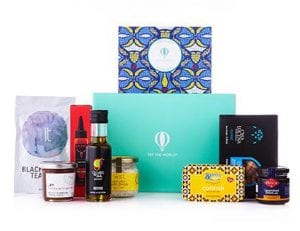 Does he enjoy trying new foods?
With a Try the World Subscription, he can journey around the world without leaving the comfort of his kitchen. Each month he'll receive a curated selection of snacks, ingredients, and other goodies to make masterful, edible creations.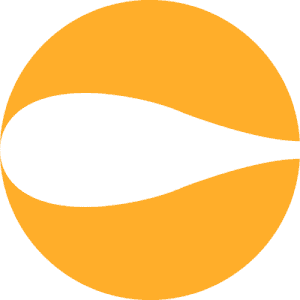 Does subscribe to cooking experts on YouTube?
Forget the screen. With this hands-on experience, he will learn to cook traditional meals from a vetted host. Just visit the website, search the destination, and discover available hosts to reserve an authentic and immersive cooking experience.
Learn more about how Traveling Spoon started here.
Pull the trigger on any of these traveling goodies? Let us know how your man enjoyed the present on Facebook or Twitter!
**Disclaimer: Prices are subject to change. Please proceed to linked websites to verify cost.