6 Creative Ways to Say Thank You: Volunteer Appreciation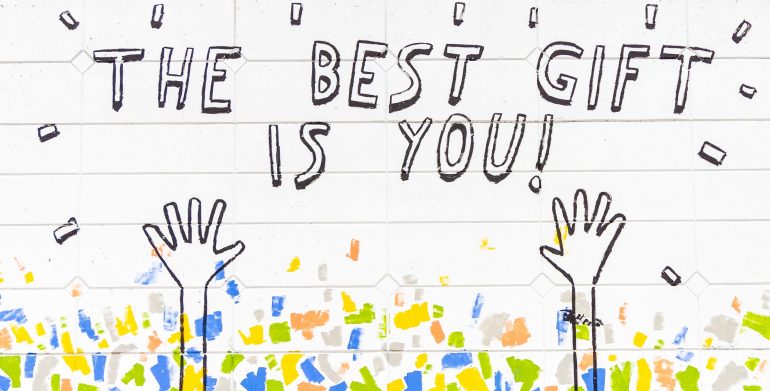 6 Creative Ways to Say Thank You: Volunteer Appreciation
You know your volunteers are incredible. They work hard and deserve to get recognized for all their hard work. When simply saying thank you isn't enough, and you're looking for something other than Starbucks gift cards to give, here are six creative ways to say thank you to your volunteers.
1. Give certificates of appreciation
Handwriting a thank you note is nice, but what if you took it one step further? There's nothing quite like a flashy certificate that makes people feel special. You can find templates here or design something on your own.
2. Write name acrostics
Did you ever write acrostics in elementary school? They're a simple poem where you take each letter of a word to spell out another word or phrase that describes the original word. For example, if the volunteer was named Sam, you could write an acrostic like:
S – Smiley
A – Admirable
M – Motivating
This exercise is a great way to highlight a volunteer's individual qualities–and that they know you value their contributions to the organization. You can write up one for each of your volunteers and include a personalized thank-you to go along with it.
3. Distribute paper plate awards
Paper plate awards are a fun and creative way to say thank you to your volunteers, especially if they work together. And this thank-you costs you nothing but a little creativity. Think of different titles or "most likely to" phrases to dub for each of your volunteers.
For example, you could dub someone as " "Most likely to paint herself more than the building." You can draw on the experiences or inside jokes your team has. It's up to you to make paper plate awards as serious or as light-hearted as you feel appropriate.
4. Make a donation in their name
If funds allow, you could thank a volunteer by making a donation in their name. Do your research. Find out which nonprofits they support. If your volunteer loves animals or has a family member struggling with Leukemia, pick an organization that supports their cause of interest. Your volunteers will appreciate the chance to do more good with their thank-you gift.
5. Send a punny gift
Perhaps your group of volunteers is too large to personalize each of the gifts. That's ok! There are still creative ways to say thank you that take minimal work. Consider getting them a "punny gift." For example, you could hand out bags of Andes Mints with a note that says, "Your help mint a lot! Thank you!"
Check out this website for other hilarious ideas of punny gifts to hand out to your volunteers.
6. Throw a pizza party
If all else fails, everyone loves food, and nothing quite beats a good pizza party! It's one of the most ultimate ways to say thank you to your volunteers.
Are you looking to recruit more volunteers for your organization? Check out How to Recruit a Volunteer Group.