How to Save Money on Travel Meals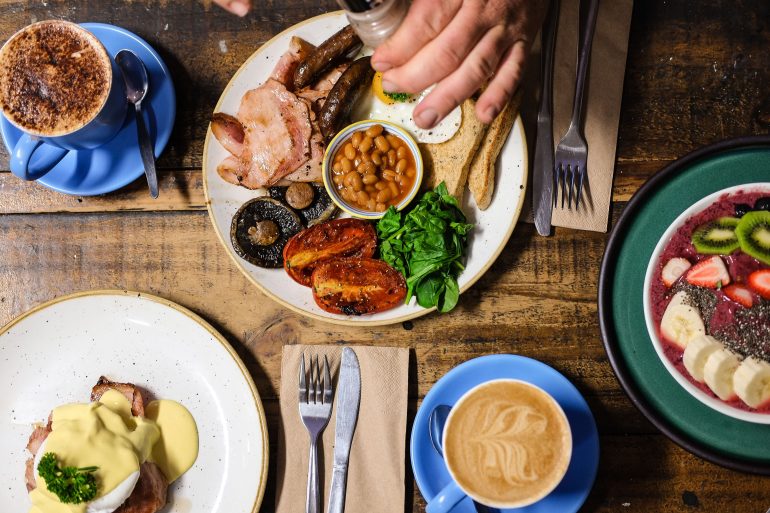 How to Save Money on Travel Meals
Calculating a travel budget takes careful consideration and planning. The best way to make a travel budget is to block your major travel expenses first. After booking flights and reserving accommodations, you'll want to consider your meal budget. Learn how to save money on travel meals by following a few, simple money-saving travel hacks. Every dollar saved can help you and your travel group budget for what matters most–experiencing your destination to the fullest!
7 Tips to Save Money on Travel Meals
1. Devise a daily food budget
International cuisine is a temptatious part of travel. You can easily overspend your food budget if you're not careful. If you determine how much you want to spend every day on meals ahead of time, you'll find it easier to stick within your budget.
Pro tip: Budget Your Trip is an excellent, free budgeting tool that gives you the average, daily cost for a single traveler in a destination–this includes meals!
2. Pack snacks wherever you go
Don't get caught with tummy grumbles while in transit! Make sure to keep a few travel snacks tucked in your day bag so you can munch, as necessary, throughout the day. Dry, high-protein snacks are best to pack for travel. Think granola bars, dried fruit, and beef jerky. Here are some other ideas for healthy travel snacks.
3. Cook your meals
Eating out for multiple lunches and dinners can drain your meal budget quickly. Instead of eating out, take a shot at cooking your meals–if your accommodations allow. This way you can support the local market and get a real taste of what the local land has to offer.
4. Split meals with travel companions
See if anyone in your group wants to split a meal, instead of each buying your own meals. This way you can (potentially) try more dishes and avoid wasting any leftovers.
Pro tip: Download a money transfer app like Cash App or Venmo to make splitting the bill just as easy!
5. Find accommodations with included meals
We've heard of hotels with complimentary breakfast, but other travel accommodations can include meals in a block price as well. Some group tour programs include meal prices in the total trip cost, and your volunteer program might, too! If not, you can always try to sneak in an excursion or two that includes meals.
6. Know where you're going to eat
A hungry belly makes for an empty wallet! Even if you're a spontaneous person, knowing where you'll eat next can save your travel meal budget. If you end up hungry and frantically try to find food, you may end up somewhere pricer than you expected and spend more than you planned just to satisfy the hunger.
7. Keep a water bottle with you
Finding clean, reliable water during your daily travels can turn into an expensive scavenger hunt. Instead of spending $5 at every popsicle stand, make sure you pack a filter water bottle and keep it with you. Don't let its bulkiness discourage you from carrying it around all day. It's always worth it and saves you from the nasty side-effects of dehydration.
Pro tip: Concerned with travel space? Pack one of these collapsible water pouches for your trip!
~~~
➡ Travel insurance can save you thousands of dollars in unexpected travel costs.