How to Volunteer in Puerto Rico for Hurricane Relief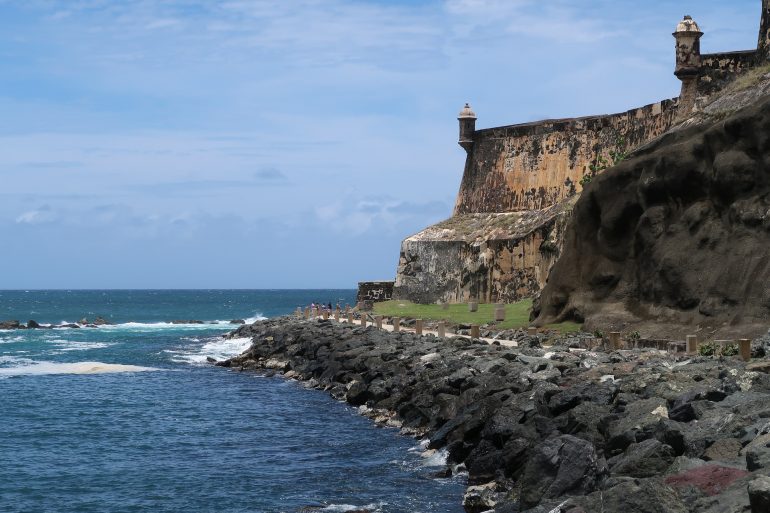 How to Volunteer in Puerto Rico for Hurricane Relief
Puerto Rico is a colorful, island nation with some of the best food and entertainment in the Caribbean. Many Americans vacation here each year, despite the country's ongoing hurricane recovery. Locals welcome international visitors, as every tourist dollar helps sustain jobs and fund national building projects. If you're looking for the best time to visit Puerto Rico or discover how to volunteer in Puerto Rico for hurricane relief, you've come to the right place!
Puerto Rico Hurricane Relief Efforts
Hurricane Maria, a Category 4 storm, struck Puerto Rico in September 2017. Thousands of individuals lost their lives, resulting in more fatalities than Hurricane Katrina. Effects of the storm still haunt the Islanders with frequent blackouts and destroyed homes. If you want to help Puerto Rico hurricane relief efforts, here are a few ideas to get you started.
1. Rebuilding Projects
You can volunteer in Puerto Rico with hurricane clean-up and rebuilding projects. All Hands and Hearts focuses on critical home repairs and fixing community buildings. Here's where you can fill out a volunteer application.
2. Food Bank Volunteers
Hurricane Maria destroyed hundreds of homes, putting thousands without access to basic needs like food and water. You can join a local food bank or partner with World Central Kitchen to help distribute food to those on the island who need it most and volunteer on corresponding farms.
3. Revive Farming Efforts
Do you enjoy working outdoors? See if you can join a Puerto Rican farm to help clear debris or plant crops. Those with a passion for teaching can promote conservation tactics and organic farming methods. AFC+A offers opportunities for volunteers to teach sustainable farming practices.
4. Animal Shelter Assistance
If you're an animal lover, you can care for beloved pets and help to reunite them with their owners. You can clean shelters or photograph pets for adoption. The Sato Project offers a dog foster program and looks for volunteers to help transport pooches looking for new homes.
5. Discover Student Internships
Students studying a niche degree can put their teaching into action through a student internship. Those studying social work can mentor children at summer camp, business students can aid digital marketing efforts, and education majors can intern at with a local school. You can browse LinkedIn, Glassdoor, or Indeed for current opportunities!
Common Traveler Questions about Puerto Rico
When's the best time to visit Puerto Rico?
December to April marks the busy tourist months. November is mild in weather with fewer crowds, making it the best time to visit Puerto Rico.
Do I need a passport to visit Puerto Rico?
Since Puerto Rico is a U.S. territory, U.S. citizens do not need a passport to visit the small, island country.
Is it safe to volunteer in Puerto Rico?
Puerto Rico is considered a relatively safe destination to visit, though certain areas are safer than others. If you stay alert in highly touristed areas, like San Juan, and take preventative measures to avoid pickpocketing, you should be just fine! Since Puerto Rico is a U.S. territory, the United States does not provide travel advisories to the nation. Instead, you can stay up-to-date on travel advisories from Canada.
Are there health risks in Puerto Rico?
The Zika virus is still active on this island, so pregnant women should take extra caution and ask a doctor about best practices before visiting Puerto Rico. All visitors should keep bug spray handy to avoid mosquito bites and other bugs.
If you're planning to volunteer in Puerto Rico, make sure to buy our travel insurance before you leave. Every plan you buy provides a meal to a refugee child in need.