11 Graduation Gifts for the Best Gap Year Experience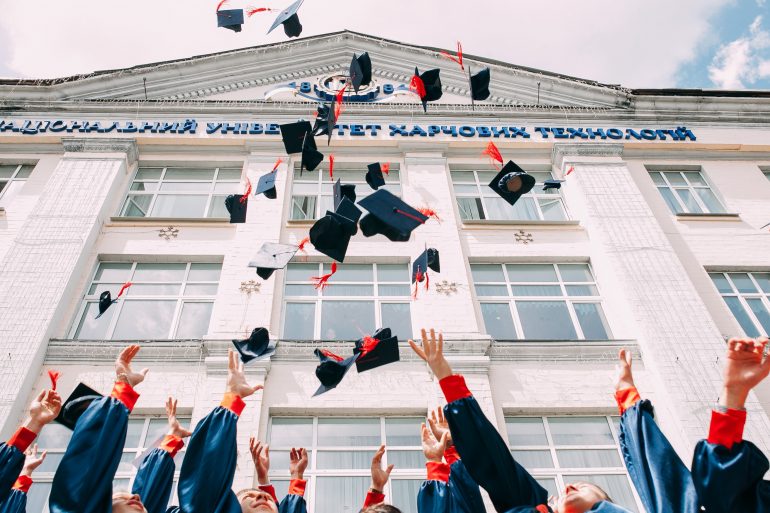 11 Graduation Gifts for the Best Gap Year Experience
Graduation marks an exciting milestone in life. If your graduate plans to take a gap year experience before college, you may want your graduation gifts to help with their upcoming journey. Here are a few graduation gifts that any gap year traveler needs–and will absolutely love!
Practical Graduation Gifts for Travel

1. Essential oil travel kit
These travel-sized essential oils include the staple scents and blends for any gap year student: lavender, orange, peppermint, and AromaTouch. Individually, these scents can encourage sleep, reduce headaches, or clear away a musty room smell. Research each oil to learn more about their benefits.

2. Playing cards
Playing cards are far from obsolete–especially this deck designed for travelers! Air Deck playing cards are roughly half the length of regular playing cards and are crafted from durable, waterproof material. Playing cards can make for a more meaningful way to pass the time during transits and bond with new friends.

3. Moleskin journals
Whether your graduate likes to journal or not, they should travel with a notebook on hand. Moleskin journals remain the classic choice for traveling notetakers. Slim and simple, Moleskine journals come in a few colors and different page styles to suit any writing needs.

4. International wall plug adapter
Every gap year traveler needs a dependable wall charger. Countries use a variety of volts, frequencies, and plug designs, and your graduate needs a safe and reliable way to charge his or her devices wherever they travel.  Instead of limiting to one wall charger, you can gift them with a travel adapter plug that includes the world's main voltage conversions in one, sleek cube.

5. Microfiber travel towel
A microfiber towel is a must. Microfiber towels work in a pinch for beach visits, hostel showers, and morning workouts. The Rainleaf brand comes in vibrant colors, different sizes, and a lifetime warranty. Fast drying and antibacterial, these towels are ultra-compact and lightweight, making them easy to pack in any carry-on.

6. DIY survival kit
If you're more of DIY gift-giver, you can stuff a pull-string bag with essential, survival items. Throw in some earplugs, bandaids, wet wipes, batteries, ibuprofen, zip locks–anything basic and practical that you know your graduate might need while abroad.
Thoughtful Graduation Gifts for Travel
If you're looking for more sentimental or thoughtful graduation gifts, here are a few ideas that will incredibly impact your graduate's gap year experience.
     
7. Self-discovery books
Gap year experiences are all about self-discovery, right? Why not provide a few resources, so your graduate to delve deeper into his or her inner journey. Myers Briggs, Enneagram, Strengths Finder, 5 Love Languages–you name it.

8. eReader
If your gap year traveler loves to read, you can save them so much packing space by gifting an eReader. Kindle released their latest model–now waterproof with twice the amount of storage.

9. Language learning software
Is your gap year student traveling to a country that speaks another language? You can help your graduate get a jumpstart on learning by gifting a language learning software. Although there are plenty of free apps you can download, Rosetta Stone remains an award-winning software that sounds amazing and lets you thrive in real-life conversations.

10. High-quality camera
"Memories are only as good as the pictures you take," said no one ever. But having a high-quality camera to capture a once-in-a-lifetime travel experience can make it even better! If gifting a DSLR or point-and-shoot is beyond your budget, see if others will pool in on the gift. Otherwise, you can opt for a lens kit for your graduate's smartphone, which still takes incredible photos.
Pro tip: Here are the top rated, compact travel cameras for 2019.

11. Fund travel budget
If you're not sure which graduation gift to buy, you can always add to your graduate's general travel fund! By knowing general expenses, you give enough to pay for an entire item on their gap year checklist–like travel insurance! Our exclusive policies cover volunteers and students at an affordable price. Our 365 plans are a great option for most gap year travelers.
**Disclaimer: These are not affiliate links. This post was not sponsored by a third-party.