How to Save Money on the Biggest Travel Expenses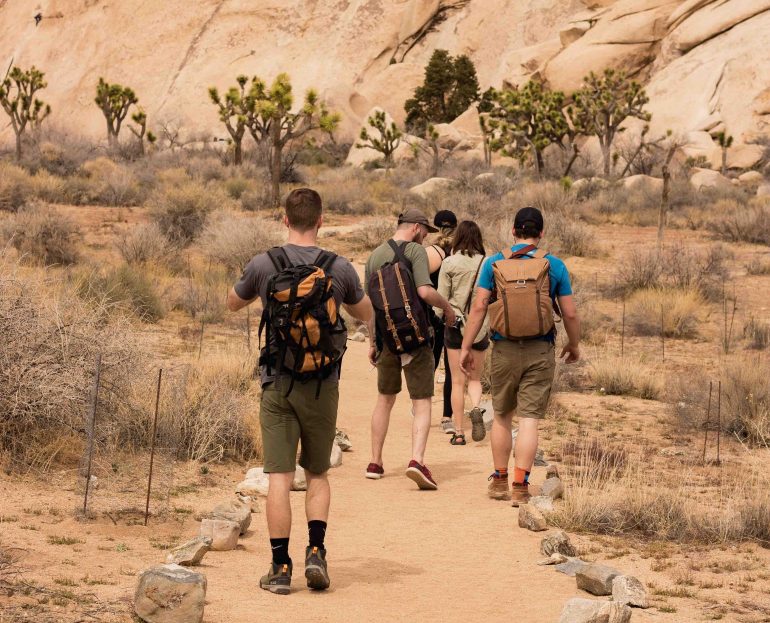 How to Save Money on the Biggest Travel Expenses
Travel doesn't need to cost a fortune–even if you're traveling in a group. With some clever tactics and savvy planning, you can easily cut costs on four of travel's biggest expenses. These include:
Airfare
Lodging
Food
Sightseeing
Here's how you can reduce your group travel expenses in these four areas:
How to Save Money on

Airfare
Airfare alone often costs a majority of the total trip. Here are some practical tips on buying affordable airfare:
✅ Book humanitarian airfare
If you're traveling for a volunteer trip and paying standard airfare fees, you're missing out on incredible savings! Check out humanitarian airfare–these fares are exclusive to nonprofit travelers. Benefits include:
Lower prices
No last minute increase
Free baggage on select airlines
No minimum or maximum stay required
Pro tip: Check out Fly For Good to get a quote on your volunteer team's airfare costs!
✅ Fluctuate your travel dates
Traveling during peak seasons, like summer or the holidays, can spike airfare costs. If you can, try booking during the down season for travel. You might also discover cheaper rates if you fly out for a red-eye on Tuesday rather than a morning departure on Saturday. If your trip allows, it's worth playing around with your travel dates to land the best deals.
How to Save Money on

Lodging
Housing expenses can take a giant chunk of your group travel budget. To save on your stay, you have a few options to reduce travel costs:
✅ Stay with a friend
Do you know anyone from the country to where you're traveling? Perhaps your nonprofit has connections with a local. See if they are willing to put you and your team up for your visit.
✅ Rent an Airbnb
Hotels cost a fortune. Plus, they can be a major pain when trying to keep your team together. Instead, you should opt for an Airbnb. These are often larger than traditional hotels and cost much less, especially if you split the cost among several travelers.
How to Save Money on

Food
You can easily reduce the cost of food. It just takes a little extra planning.
✅ Cook your meals
If you stay somewhere with a kitchen or a kitchenette, you can cook your meals. Team members can take turns with cooking and cleanup. Not only will the experience provide some team bonding, but it will also give everyone an excuse to browse the local market for some fresh, homegrown foods.
✅ Pack snacks in your day bag
Mid-day tummy rumbles are an inevitable excuse to buy food–even when it's not in your budget. To curb the hunger, keep a stash of high-energy snacks, like granola bars, in your day bag. This way, instead of spending money on street-side vendors, you can save your cash and stay satisfied until dinner.
How to Save Money on

Sightseeing 
You can't visit another country and not take in what it has to offer. Even volunteers need a break now and then. However, tourist attractions can cost a fortune. Here are easy ways to reduce your entertainment budget:
✅ Find free entertainment
Find free entertainment? This might sound incredibly boring or hard-to-come-by, but there are plenty of free attractions if you get creative and know where to look. Here are some examples:
Walk the city streets.
Window shop the local markets.
Visit the beach.
Explore a free museum or art gallery.
Hike a trail that's open to the public.
✅ Try a bus tour
If you and your team want a taste of your host country, a great and inexpensive way to "see it all" is to get hop-on-hop-off bus tickets, if available. These touristy rides take you to all the major sightseeing places in your area. Though you'll have to pay extra to experience the inside of these attractions, you can always snap a picture of the outside.
Bonus: Emergency fund
Ultimately, one of the best ways to save money on your travel expenses is to set aside some money for an emergency fund. Though we hope you don't need to use it, having it on hand will make immediate, unexpected costs easier to pay.
When budgeting for your group travel, don't forget to buy travel insurance. This upfront investment could save you hundreds of dollars if something were to go wrong!