How to Help Refugees with Volunteer Travel Insurance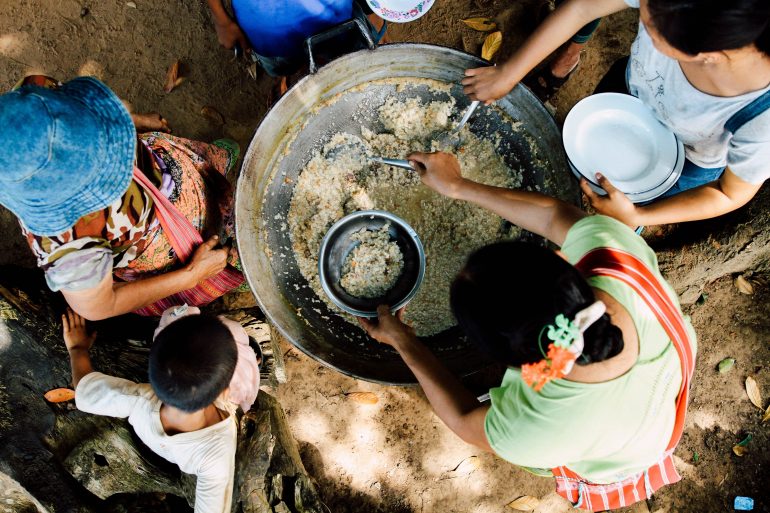 How to Help Refugees with Volunteer Travel Insurance
Did you know Volunteer Card does more than sell volunteer travel insurance? Learn how to help refugees by getting travel protection. Yes, it's that simple!
What is volunteer travel insurance?
Volunteer travel insurance is designed and priced for overseas volunteers. It provides coverage for unexpected things like overseas medical emergencies, costly travel delays, and lost or stolen baggage. Travel insurance can protect your financial investments toward travel in case a covered reason keeps you from making the trip, or something goes wrong while you're abroad.
Volunteer Card provides incredible travel insurance coverage at a low-cost for volunteers. From our foundation, we want to make it easy and affordable for volunteers to do humanitarian work overseas with peace of mind. We care about you, the work you do, and we wanted to stretch your "do good" efforts even further.
Let's explain how our giving back model really works.
How does volunteer travel insurance help refugees?
The social mission at Volunteer Card starts with the company's owner and president, Ryan Skoog. He recognized one of the worst refugee crises in modern history and decided to do something radical.
"What if our efforts to help volunteers could help even more people?"

— Ryan Skoog, Owner & Founder of Volunteer Card
Rather than stopping at an affordable product with incredible coverage, Ryan built Volunteer Card on the foundation of giving back. By partnering with Venture, Volunteer Card donates a meal to a refugee child with every insurance policy you buy.
How does Venture help others?
Venture provides food, shelter, and education to some of the poorest people in the world. These people include trafficked girls, child soldiers, war refugees, and military targeted people groups in some of the toughest places on earth.
Where does Venture send support?
Venture's humanitarian aid helps areas in Southeast Asia, primarily along the Thailand Burma border. This border marks a global hotspot for atrocities against humanity–and hardly anyone knows about it!
Learn more: Check out this vivid experience for an inside look at life within "No Man's Land."
How to Help Refugees with Volunteer Card
It's a simple formula. With every travel insurance card you purchase, you provide a meal to a child in need. We call it, "buy a card, give a meal."

You don't even have to think about it or check a box to contribute! Each insurance card you purchase automatically provides a meal to a child!
With our plans starting as low as $30, you can make an effortless decision to protect your volunteer trip and create an even greater, global difference.
Get volunteer travel insurance to feed a child today!