Best Family-Friendly Destinations for Volunteering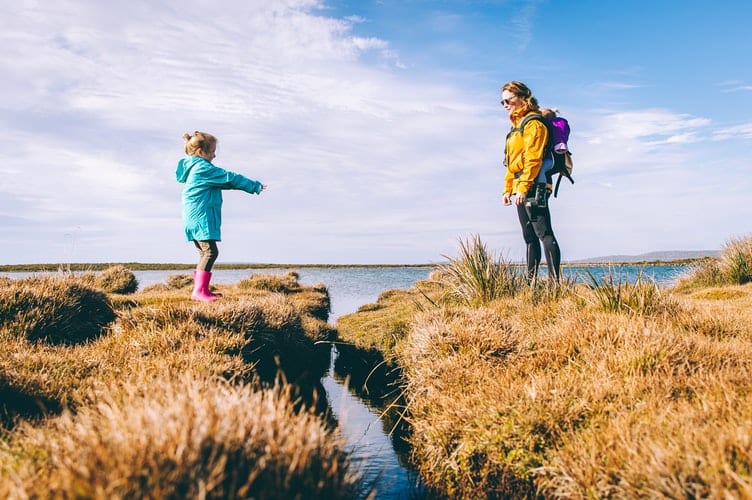 Best Family-Friendly Destinations for Volunteers
Traveling with kids to volunteer opportunities worldwide helps your family grow closer together while instilling essential family values. Consider these best destinations for families to travel and volunteer.
Family-Friendly Destinations for Families Who Want to Volunteer
If you wonder about the values you are passing on to your children, consider an international vacation where you can work together to help create a significant impact on the world. When you pursue these opportunities with your family, you will probably discover that your family dynamics change in amazing ways. Even if you are not quite ready to hop on a plane to a foreign destination yet, get your family involved in the planning. Traveling with kids is a great way to teach them to look outside themselves to find goodness everywhere. Think about traveling sustainably to these family-friendly destinations for those who want to make a difference.
Philippines
Your family can have a wonderful time playing with children in the Philippines. Particularly in the area of Tacloban, which was severely torn up by Typhoon Haiyan, you can play games with local children, help them with their homework, and help prepare meals for them. Chances are very strong that your children will be having as much fun as the local children.
South Africa
You can take your family to volunteer at a wildlife rehabilitation camp set within Kruger National Park in South Africa. As volunteers, your family may be monitoring the health of rhinoceroses, tracking elephant behaviors, tagging buffalo, or taking big cats to local schools. Working with local experts, you may follow elephant herds, and lion prides. You may also get to help clear bush that threatens native species that the animals depend on to live or get to help plant new native plants. While in Africa, you may want to plan a side-trip to Namibia.
Sri Lanka
If your family adores the water and wildlife, then traveling with kids to Sri Lanka can be the perfect opportunity because you can volunteer with a sea turtle conservation group. Spend time caring for turtle eggs, helping disabled turtles, and more. You may even be able to camp out on the beach during hatching season to help stop poachers through your presence. Your family can teach locals about the importance of conservation and help clean beaches. You and your family will have plenty of opportunities to play on some of the prettiest beaches in the world and shop with a local guide.
Swaziland
If your family's free time revolves around your children's sports interests, then one of the top destinations for families is Swaziland. Once you arrive at this destination, you will be helping with sports at the local schools, coaching children in sports, like football, soccer, and tennis. You and your family will have plenty of time on the weekends and evenings to go river tubing, paragliding, and mountain biking. You will also have an opportunity to pick up gifts for those who could not come with you.
Thailand
Immerse your family in cultural life while helping to take care of elephants by going to Thailand. When you base your trip in rural Chiang Mai, you are also helping to provide work to residents. During the day, you will be taking care of elephants who are too sick or old to work anymore. You may also work alongside unemployed mahouts to replant forests that have been harmed by the logging industry. You can expect your accommodations to be in local homes where your kids will love interacting with the children of your host family.
Belize
If you ever visit Belize, you may see children begging on the streets. You can get your family involved in providing the children a way to make a living when you help construct a halfway house for these orphans using sustainable building techniques. Your family will learn to do many different things, like build feeder roads from old tires and construct wood conversation stoves. Children often do amazingly well on construction projects because they like to see tangible results. You will have ample opportunity to explore this beautiful country.
Morocco
The rate of illiteracy in Morocco is very high, but the country is one of the best destinations for families who choose to help solve problems. You may spend your time teaching workshops to help adults expand their computer skills. Alternatively, consider assisting children in learning English in one of the local schools.
There are many opportunities for families to make a difference in the world.