Alternative Spring Break Trips for College Students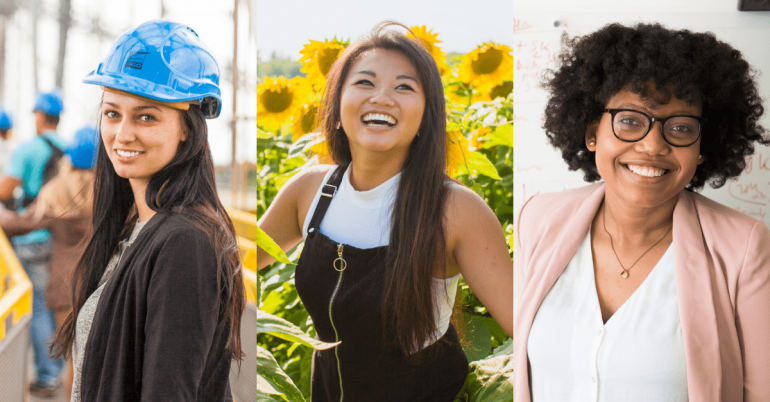 Alternative Spring Break Trips for College Students
Have Fun on Holiday While Making a Global Difference!
Spring break doesn't have to involve wild parties and frivolous antics. College students can spend their time off from school doing something good with voluntourism. Many students are choosing to become volunteer travelers to help people in other countries live better lives and to care for our planet. If you want your time on spring break to make a positive impact, here are some alternative spring break opportunities you should consider for international volunteering.
1. Teaching Abroad
From teaching English as a foreign language to educating communities on sanitary hygiene, college students can spend a fulfilling spring break by educating others.
Did you know anyone can teach English abroad without a college degree? Anyone can teach in countries like Costa Rica, Cambodia, and Italy. All you need to teach English abroad in these countries are patience, flexibility, and a heart for the kids.
Teaching abroad doesn't need to stop in the classroom, either. College students could work with adults in teaching financial strategies or consulting lady entrepreneurs on how to start their own businesses. Find an affordable teaching program where you'll want to get plugged in.
2. Organic Farming Around the World
Imagine waking up to the rising sun and the rooster crow to spend all day in the beaming sun to cultivate fields. It might not be for everyone, but volunteering on an organic farm can be an enriching experience, one that longs for the simpler days and makes the world a better place.
College students can slow down to learn the ancient farming techniques passed down from generation to generation. Students could also join the movement in educating farmers on sustainable planting and harvesting methods to better care for our planet.
International farmers with limited resources may also need help tending to their livestock and performing household chores to keep the farm function its best. If you want to unplug and get a little dirty, this alternative spring break might be the right one for you!
3. Distributing Meals Overseas
Over 795 million people around the world don't have enough food to eat. That's at least 1 in 9 people who go hungry across the globe. Two-thirds of these starving people live in Asia, while the highest prevalence of hunger exists in Sub-Saharan Africa. Nearly half (45%) of all child deaths under the age of 5 results from malnutrition, which is entirely preventable.
Needless to say, many people don't receive enough food, or the food they can access lacks nutritional value. These insufficient food supplies are leading causes in several preventable diseases, stillbirths, and other early deaths.
Any college student can partner with a nonprofit organization to help supply meals to impoverished communities in Vietnam, Zambia, and other nations with rampant food shortages. You can also help organizations in teaching communities about sanitation practices and nutritious diets to stay healthy.
4. Building Family Homes
Trying to calculate homelessness on a global scale is nearly an impossible feat since cultures and governments define "homelessness" differently. Last time it was attempted, the United Nations estimated that 150 million people are homeless–that's 2% of the global population. Even so, 20% of the world's population may lack adequate housing.
It doesn't take a global study to see that not everyone has a safe place to call home. Student volunteers can change some lives for the better by joining home construction projects or partnering with homeless outreaches. Places like Turkey, Costa Rica, and Nepal, often need construction aid, where building materials and skilled workers are sometimes in short supply. Students can even build or help renovate public buildings such as schools, so children have a safe place to learn.
If you've never worked in construction, these programs often provide experienced volunteers to teach the best safety and proper construction practices. This training works to minimize mistakes and potential accidents.
5. Aiding Disaster Relief
In the past year, terrible hurricanes, earthquakes, wildfires, and other natural disasters have ravaged our planet. These devastating storms can strike at any moment, and many people are left injured or homeless in their wake. Although our weather experts can give us warning for these natural disasters, many impoverished communities don't have the internal resources to rebuild, restore, and care for those left behind.
Students wanting to help with disaster relief should take warning: Do not travel to these inflicted areas alone. Those interested in helping should team up with local organizations or volunteer sending agencies. These nonprofits will safely organize disaster relief efforts you can join and help with supplying food, clean drinking water, and medical supplies to those in need.
Volunteers can also help communities prepare for future disasters or assist with preventative measures by educating local citizens in hopes of preventing human-made catastrophes, such as oil spills and political upheavals.
Pro tip: Before booking a flight to any disaster zone, make sure you check current travel advisories, as there may be travel restrictions in place.
6. Volunteering with Refugees
Research from the UNHCR reveals that nearly 26 million people are forcibly displaced from their home countries due to violence, political upheaval, persecution, and the like. Over half of these refugees are likely children fending for themselves.
If you have a heart for the displaced, you can join an organization that supports those fleeing from dangerous nations. Not only are there plenty of opportunities to help refugees in the US, but you can also volunteer in refugee relief abroad.
Some countries with the most documented refugees include Turkey, Uganda, and Germany. You could volunteer in a refugee camp to distribute supplies, teach children, or provide medical aid (if you're qualified). College students can also join support groups that help refugees cope with their new lives, find employment, and foster community in better, safer environments.
Did you know: You can feed refugee children by getting insurance for your next volunteer trip. Learn how.
7. Preserving Natural Habitats
Tourism has been around forever. It's the primary source of income for many tropical destinations and sight-seeing countries. However, tourism takes a turn for the worse when it starts damaging natural landscapes, compromising historical sites, and threatening local cultures. "Overtourism" is a coined term that describes the resulting destruction from thoughtless, overcrowding foreigners.
If you have an interest in ecology, anthropology, or want to help our planet thrive, you can spend spring break helping preserve local habitats around the world. Could you imagine volunteering in the steamy rainforests, the sizzling savannah, or the cloud-kissed mountains? Students can partner with a nonprofit to plant trees, preserve nature trails, or pull plastic from the ocean. Since nature preservation is needed all over the globe, these alternative spring break activities are nearly endless.
Pro tip: Anyone can battle overtourism with sustainable travel wherever you go!
8. Volunteering with Endangered Animals
From revered elephants in India to chest-banging gorillas in Africa, the IUCN lists over 30,000 species are threatened with extinction. Although there are laws and protections in place, these animals are still all too often the victims of raging forest fires, poaching, and massive community developments that destroy their homes.
Students can volunteer at animal rescue centers around the world to support the rehabilitation of sick or injured wildlife. Rescue and relocation are also essential steps in helping wild animals thrive. Students can volunteer at wildlife sanctuaries or conservatories dedicated to the care and protection of a specific species, like giant pandas or green sea turtles. These conservation efforts are especially vital for endangered species at risk of disappearing forever.
Pro tip: Animals are wild, which means anything can happen. Make sure you're covered for medical emergencies.
Any college student looking for an exciting, alternative spring break experience will find fulfillment by volunteering to help others. These volunteer opportunities can improve the lives of many people around the world and assist your college career in developing better skills to succeed in your future.
Find the

best coverage

for your volunteer spring break trip!