How to Avoid Costly Airline Baggage Fees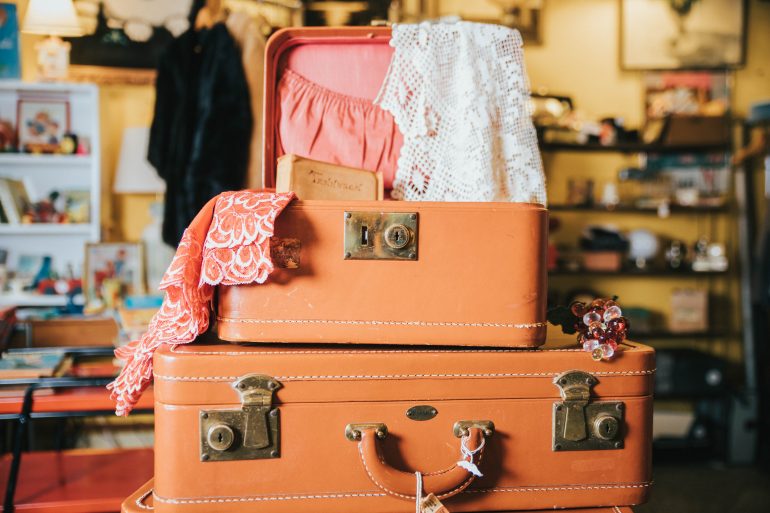 How to Avoid Costly Airline Baggage Fees
It's no secret. Over the past year, popular airlines, including Delta, American Airlines, WestJet, JetBlue, and Air Canada have skyrocketed their checked baggage fees. Instead of getting your first checked bag free, you may pay an upward cost of $5 to $40, depending on your destination and how many bags you plan to check. Each airline maintains its own checked baggage policy. If you want to learn how to save money on airfare and travel with more freedom, there are ways to avoid costly airline baggage fees.
1. Review your airline's baggage policy
Reviewing your airline's baggage policy is an essential way to prevent expensive airline baggage fees. Every airline has different baggage policies. Make sure you consider these terms before arriving at the airport, or you may have a costly surprise waiting for you. When reviewing your airline's baggage policies, make sure you find out…
✅ How many bags you can carry-on
✅ Cost of checked baggage (additional bags may cost more than the first)
✅ Size restrictions for carry-ons and checked baggage
✅ Weight restrictions for carry-ons and checked baggage
Answer these questions, stick in the parameters, and you'll take the most precautions to avoid extra baggage fees.
2. Travel in a carry-on; forgo checked baggage
Most airlines allow one carry-on and a personal bag to take with you on the plane for free. Discover how many bags you can bring for free, and optimize it! If you can forgo checked luggage, do so. Not only will you save your bank, but you'll save your back hauling several suitcases through the airport.
3. Pack like a minimalist
Clothes (including shoes!) can take a bulk of your packing space. Instead of packing a new outfit for every day, choose a few items to mix and match during your trip. It's incredible how many outfits you can create from nine articles of clothing. For shoes, all you really need is a comfy pair for walking.
4. Plan on doing laundry
If your travels include sweaty activities, you can still pack lightly. The goal is to pack less, wear more, and learn how to do laundry while traveling. Sometimes you can make laundry on the road easier simply by choosing the right fabric.
5. Weigh your bags before departure
Weighing your luggage before leaving for your trip is essential. You want to know how close your suitcases are to the weight limit. Although the airline won't turn overweight luggage away, they will most likely request that you throw items away to reduce the weight or charge you an overweight fee, toss it under the plane, and add a checked baggage fee to your bill. To ensure you fly with everything you intend for the cost you anticipate, make sure to stay under the weight limit. It's a harsh lesson when learned the hard way.
Note: Use your bathroom scale for convenience, or order one of these smart weight luggage scales instead.
6. Leave extra space for souvenirs
Gift buying during travel is a delicate art of balanced creativity. Because luggage weight is the primary consideration for avoiding excess baggage fees, make sure you pack well under scale to save room for souvenirs. When you spot that perfect gift for a loved one back home, consider how it will fare the flight home. Is it TSA approved? Don't get caught the night before your return flight with a bulky suitcase that won't zip shut.
Before you travel, don't forget to pack travel insurance!