Free Flight Contest: Top Ten Nominees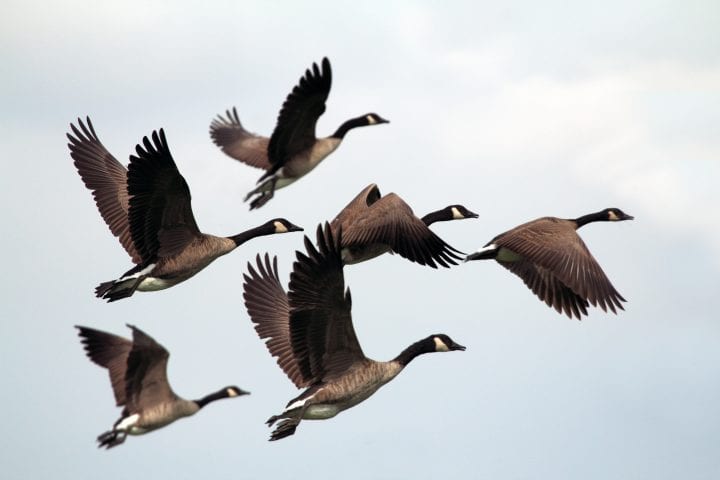 Free Flight Contest: Top Ten Nominees
National Volunteer Week is here, Now, It's time to vote!

For the next step of our free flight contest the top ten nominees were chosen, now it's your turn to vote for them!
Below are the top ten nominees, vote for your favorite to win a flight, up to a $1200 value. In addition to the grand prize, we will be awarding the runner-up, and the nominating friends of both winners with one-for-one products.
Voting ends on April 19th at midnight, and winners will be announced on April 20th.
Top 10 Contestants
Matt Anderson
Matt has been volunteering for health related opportunities since high school. Orphanages in Mexico, primary health care in Ecuador, Peru & Guatemala with Volunteer Voyages, Inc. He is currently studying for medical school entrance exams & hopes to take one more trip abroad before beginning medical school. Upon graduation he plans to continue serving those in need of healthcare both here in the US and abroad. He is an exceptional young man with a passion for volunteering his time and knowledge to those in need. His motto? "Be the change you wish to see in the world." — Gandhi
Noemie Badeaux
Anyone can go on a missions trip, take pictures and hug some children. But every once in a while you will meet that rare person whose heart simply beats for missions. I'll never forget watching Noemie lovingly scan the hovels of the filthiest garbage dump in Central America. She spread her arms wide, "I want to live here! I love these people!" She would totally do it too. Noemie has a remarkable ability to look past all the barriers of language, skin, culture and status. All she sees is the eyes of another human being who wants to be known.
Mike Behan
In January 2011, Mike started a social business that empowers disadvantaged and handicapped Kenyan mothers through employment and micro-business development programs. This creates self-sufficiency for these mothers so that they can provide for their families, educate their children, and save for the future. Mike is a full time undergraduate student and does not take a salary though he works constantly to grow this business. He has not been able to return to Kenya since the business was founded. He deserves to see the results of his hard work!
Denise Bobba
Denise has a passion for serving those that have been overlooked by society.. This passion led her to found her own non profit organization, Pay It Forward Project, in order to best carry out her purpose of servitude while holding down a demanding full time job to support herself. Her vacation time is spent traveling to help those in need. She also rents a room in her home to help subsidize her expenses. Denise is an example to those around her that it oftentimes does not take a big investment of time or money to make such a difference.
Autumn Buzzell
Autumn has traded her life here in the States for a life in Ghana, West Africa, where she works with City of Refuge to rescue children from human trafficking. She and her team rescue children from slavery, and give them a home, education, and hope. Recently, she's begun working with the women of Doruyum to give them job skills so that they won't have to sell their children into slavery. I have never met a more kind, loving, selfless, gracious, or compassionate woman than Autumn Buzzell.
Tyler Dean
Love & Courage: Tyler is one of my dearest friends and these words live in his heart. During college, he defied every common-sense instinct and volunteered full-time with YWAM. Tyler is called to serve the poorest corners of our world and has never looked back. He has more courage and genuine love than any man of twenty-three I've ever met. Ty exudes life and knows it isn't about what you buy but what you give. He has offered his whole life to share love with those who don't have much. I want to bless him with this gift.
Jamie Erb
My son Jamie Erb, has volunteered at numerous nursing homes, food banks and shelters. Not long ago I was unemployed and while he was a full time student, he also worked full time to support our family. He has expressed an interest in joining the Peace Corp and wants to gain experience as a volunteer. After discussing his upcoming trip to India, he said he's willing to forego starting his college career temporarily so he can gain experience and start helping others. However, he has the burden of trying to save the money for the trip on his own.
Grady Glover
Grady is the Vice President of The Jubilee Market. He has worked as a volunteer with no salary for over 4 years toward the cause of rescuing enslaved victims of trafficking. He has given of himself and his resources to allow his wife to travel abroad to establish vocational centers in India. He tirelessly supported his wife, the president, through 2 years of cancer treatments and helped to keep the Jubilee Market running. The Jubilee Market has an opportunity to work with an organization in Brussels, that rescues victims of trafficking and he needs to be on that trip!
Caitlin Kelley
Caitlin deserves this scholarship award because she embodies the benefits and growth that comes from volunteer work. Her story is best explained in the video found here on AVC's fundraising page. Nonetheless, Caitlin is someone who's taken volunteering to the next level by starting her own organization that helps local Africans gain work experience, professional skills, and economic empowerment through paid volunteer work with local NGOs. Because volunteer work has had such a positive impact on Caitlin's life, she decided to bring that joy to others. For that, I believe she deserves this scholarship award.
Chris Meeks
Chris is the third of five kids, two of whom are Korean adoptees. This has cultivated his passion for helping the underprivileged and orphaned. A trip to Romania set bigger plans in motion he'll spend eight weeks this summer in Romania interning with Livada Orphan Care helping in day camps and with local children. Before he leaves he will be a nationally registered EMT. He'll use these skills to serve the kids and the other interns. The trip is costly and Chris is working extra to earn funds while also fund raising.
Now that your have read their bios, vote for them here!