Snapshot of the Month: An Inspiring Volunteer Story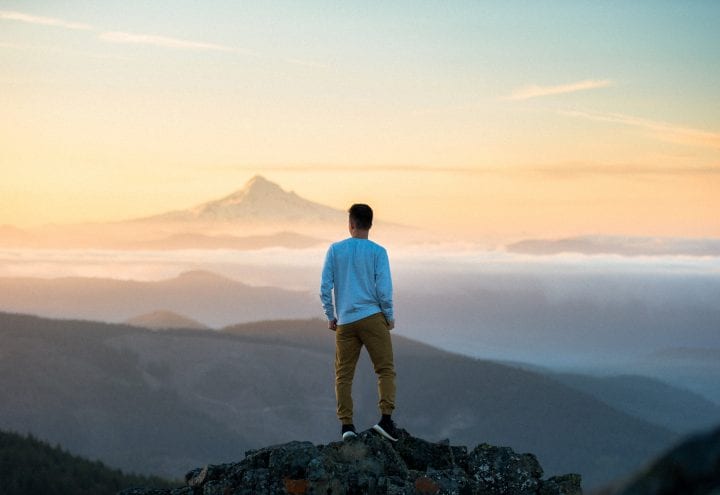 Snapshot of the Month: An Inspiring Volunteer Story
Meet Volunteer Card holder, Christen. We connected with her during National Volunteer Week 2013 and after hearing some of her volunteer story we were completely inspired and knew right away that we wanted to share it with all of you.
Read on for an account of our Q&A with Christen. We hope that you will be just as inspired by her as we are!
The Interview
IVC: Christen, tell us about the organization that you're so passionate about.
Christen: Young Life Capernaum is a ministry to kids with disabilities in Lima, Peru. The purpose is to give young people with intellectual and developmental disabilities the chance to experience fun and adventure, to develop fulfilling friendships and to challenge their limits while building self-esteem through club, camp and other exciting activities.  We also have a shanty town ministry called House of Mercy as well as a ministry within a government run orphanage. The shanty towns are a model of community based on rehabilitation working with parents who are often illiterate and in extreme poverty to teach therapy techniques, model and teach inclusion and effect change in the entire community using what they have.
IVC: The programs sound really comprehensive. How did you get involved with Young Life Capernaum?
Christen: My first trip to Peru was in 1998 with my church to volunteer with an organization called Joni and Friends. We would bring wheelchairs to those in great need. In 2008 I moved to Peru to work with Young Life and develop our Capernaum ministry to teenagers with disabilities. I lived there for an incredible 5 years in which all kinds of new ministries were begun, all lead and now run by nationals who we trained. The icing on the cake for me was meeting my husband, Christian, a Peruvian national who served as a volunteer with us. We just moved back to California and hope to make it back to Peru at least twice a year to work with our Capernaum ministry. We think we will move back there someday.
IVC: Wow! So volunteering abroad has had many, many rewards for you personally. The work that Young Life does sounds very rewarding but also challenging. Do you have a history of volunteering with kids with disabilities?
Christen: I began working with kids with disabilities when I was 7 when my elementary school held a special disability awareness week. Throughout high school I volunteered with Special Olympics and in my high school youth group involving my friends with disabilities. Then I went to Peru and that led to my 5 year role in Young Life Capernaum building relationships with the administration, training volunteers, and modeling how to work with the kids (my favorite part!) I have handed off my responsibility and now when I visit Young Life I will simply come as a volunteer who deeply loves the kids and the staff.
IVC: So obviously this is something you are very passionate about. I can imagine that you've had a ton of unforgettable moments. Tell us about some of the best.
Christen: Some of my best moments…taking a child out of her wheelchair and into the ocean or the swimming pool for the first time in her life, holding a little one who has never known hands of tender care the same day she arrived to the orphanage from a home where extreme abuse happened, and introducing my Peruvian friends who've always feared disability to the precious kids and watching them fall in love and find their own calling and passion in life…
IVC: It's events like those that shape a persons life and we hope that every single person volunteering has life changing experiences. What is some advice or travel tips that you would give to new volunteers who are going abroad?
Christen: Drink lots of water. Bring a prescription of antibiotics with you and then try it all…food, culture, live as they live. Determine that 'our way' is not the best way, it's just our way and when we travel we need to value 'their way'. I HIGHLY suggest staying with host families rather than in touristy parts of town whenever you can. My role with Capernaum has brought me through many countries in Latin America and the richest experiences have been the relationships built with those whom I have stayed with and shared life with.
IVC: Excellent advice, Christen! I guess it's true what they say, "When in Rome…" or in your case, "When in Peru…"! However, we all like to remember the comforts of home. What are some things that you always pack when traveling to Peru?
Christen: Peanut butter, hand sanitizer, a camera, and now my iPad mini thanks to Volunteer Card.
IVC: Thanks for sharing your story with us, Christen! We look forward to hearing updates about your future trips to Young Life. Best of luck to you and your husband back in California!
To learn more about Young Life and to find a way to be involved visit their website.