The Best-Kept Secret to Book Airfare for Group Flights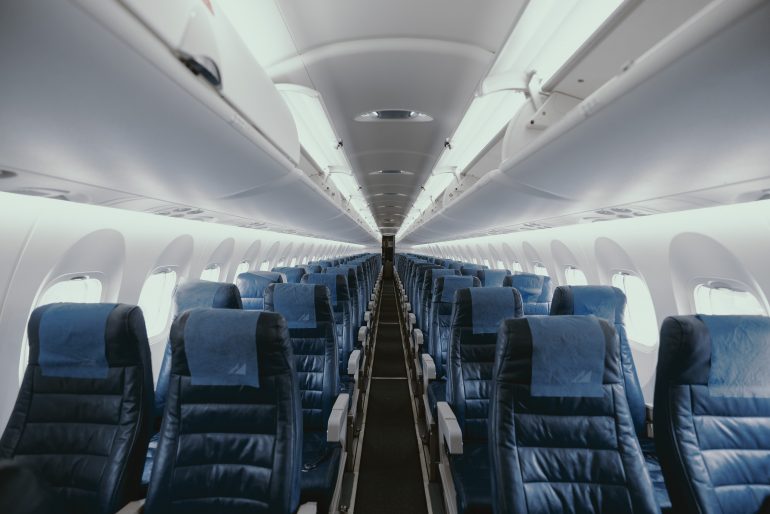 The Best-Kept Secret To Book Airfare for Group Flights
Are you looking to book airfare for group travel? Did you know there's a completely different process for booking group flights? And your options are limited. In the airfare world, a "group" is considered ten or more passengers. The convenience of booking everyone together, all at once, with the constraints of strict travel dates, comes with mind-numbing details and deadlines. Instead of juggling and stumbling through the group booking process alone, there's a simpler way. Take the higher road by using the best-kept secret to booking group flights: partnering with group airfare experts. 
6 Reasons to Partner with Group Airfare Experts
Group airfare experts know the ins and outs of how to book airfare. They talk with airlines every day and know the insider tips to book group tickets easily. These travel experts handle the complicated details so you don't have to.
In short, group airfare experts will save you time and help you find the best airfare deals for group travel.
One incredible group of airfare experts is Fly For Good. They maintain over 30 contracts with reputable airlines and have operated successfully for over 30 years!
Here are just a few, incredible perks Fly For Good can offer your travel group:
Discounted airfare worldwide
Free extra checked luggage allowances
Free/reduced cancel and change fees
Free premium seat assignments
Ticket validity up to 1 year
1. Book Airfare with Confidence
By partnering with a group airfare expert, you can book your tickets with confidence. A travel expert works alongside you to discover your group's unique needs and understands the complicated booking procedures. A group airfare expert will make sure you don't miss a costly deadline and will walk you through the meticulous details of booking group flights.
2. Discover Humanitarian Airfare Rates
Have you ever heard of humanitarian airfare? It's allegedly the airline industry's best-kept secret. Humanitarian rates are exclusive airline rates reserved for people traveling to make a difference. These rates are often the lowest available published fares and do not experience last-minute price increases. Select airlines offer free baggage along with other perks as a "thank you" for your service. Any group or individual that works or volunteers with a nonprofit can take advantage of these incredible deals.
3. Reserve Seats — Without Names
Do you know how many people are going on the trip, but not sure who's ready to commit? By booking tickets with an airfare expert, you don't need to know the passengers' names to reserve seats. If you call with a number of seats you need, the airfare expert will do the rest. Book when the deal is fresh, and you can easily add names later!
4. Book Now, Pay Later
Are you ready to book but you need more time to collect payment from your travelers? When you partner with a group airfare expert, you don't need to worry about paying everything up-front. You'll have the freedom to put down a deposit upon booking and pay the full amount later. This gives you time to narrow down your passengers and give them time to fundraise the trip cost!
5. Use Trip Management Software
Working with Fly For Good comes with complimentary access to their innovate, trip management software. This online tool lets you easily manage group travel details like flight itineraries and important deposit due dates. You can sign contracts electronically and manage several groups trips at once.
6. Access to Travel Crisis Assistance
If you partner with a group airfare expert, you'll never deal with a travel emergency alone. Imagine booking your tickets and suddenly needing to cancel or adjust your travel dates due to weather or sickness. Your travel expert will help find the best solution; you're not scrambling for a last-minute solution on your own.
Interested to learn more about group airfare experts or how Fly For Good can save you time, money, and headaches with booking group flights? Feel free to send them an email to info@flyforgood.com.
Request an exclusive, group airfare quote from Fly For Good here. Getting a quote is completely free and only takes three, easy steps!