How to Make Money Fast | Fundraising for Your Gap Year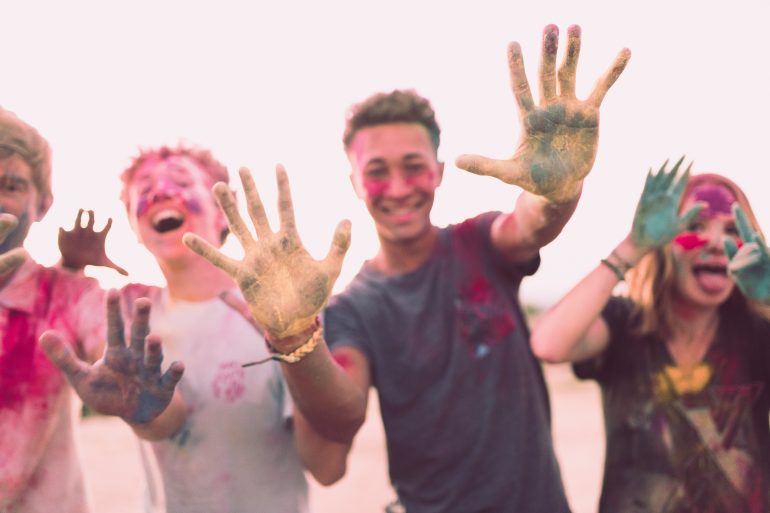 How to Make Money Fast | Fundraising for Your Gap Year
Tired of mowing lawns and babysitting? Fundraising for your gap year just got easier–and a whole lot more fun! Anyone can do these jobs to raise money, regardless of age. If you want to know how to make money fast, here are ten ingenious ways to build your savings so you can afford that gap year of a lifetime.
10 Fundraising Ideas to Make Money for Your Gap Year
1. Digitize Family Photos
Remember when you needed to print family vacation photos at Walmart or Walgreens? So many people let these precious albums sit unprotected in storage bins. You can make their memories last a lifetime by digitizing If your home printer comes with a built-in scanner, great! Otherwise, you can download PhotoScan to upload old photos to the Cloud in seconds.
2. Recycle Aluminum Cans
Have you ever collected and donated cans for cash? You can make bank if you live in one of the ten states with deposit laws. Otherwise, you can still save your empty cans and donate for the current rate for aluminum. Ask friends and family to donate and map a pick-up route in your neighborhood, with permission, of course. It takes some work, but the money can add up.
3. Proofread for a Price
Are you a natural-born wordsmith? If you know anyone finishing final papers, drafting resumes, or copywriting for websites, you can offer another set of eyes for a small donation. Make red-line edits and provide suggestions to make their written piece even better.
4. Repair Phone Screens
How many people do you know live with a cracked iPhone screen? What if you watched a quick tutorial on how to fix iPhone screens, invested in a self-repair kit, and charged $30 a pop? Your services would cost much less for the individual no longer under warranty. AppleCare+ screen replacement can cost over $500 without coverage.
5. Turn Clothes into Cash
Ladies, did you know you can make money off your gently used clothes without the trouble of hosting a garage sale? By joining a service like thredUp, you can mail in your donations, and the company will cut you a check for what they decide to keep. The company will discard what they don't use, or you can request the items back by paying for shipping and handling.
6. Wash Windows
Who washes their home windows–from the outside? All you need is a ladder, a hose, water buckets, and a squeegee. If friends and neighbors know you're working for a good cause, they'll pay for the luxury. Just be careful on the ladder, okay?
Bonus: If it's near the holiday season, you could offer to string outside lights for Christmas decorating.
7. Perform Doggie Duties
People treat their pets like family. Offer to dog-sit when friends or family leave for the weekend. Give midday dog walks for individuals who work long days, or volunteer to pick up backyards from post-puppy meals. If you enjoy doggie daycare, you can create a regular side gig by joining a pet-loving community like Rover.
8. Snap Pictures; Draw Portraits
If you have a knack with the arts, you can use your talents to rake in the dough. Use a camera or even a smartphone to take senior pictures, family photos, professional headshots, etc. Charge per time limit or set a flat fee. If you're more gifted with a paintbrush, you could draw caricatures or replicate photos of beloved family pets. Grow your portfolio and make money for your gap year.
9. Grocery Shop for Your Neighbors
Do you have elderly neighbors or super busy parents nearby? Offer to grocery shop for them! Of course, your neighbors could sign-up with a grocery delivery service if one covers their area. But from annual membership fees to minimum order costs, you could step in for a fraction of the cost and help unpack the groceries, too.
10. Sell Old Books, Movies, and Video Games
How many books collect dust on your shelf? What movies will you never watch again? Video games you finished? Bring your donations to a local retailer like Half Price Books or GameStop that will buy to take them off your hands–for at least a few dollars. Otherwise, you might have better luck posting them for sale on Facebook Marketplace. Where you sell depends on how much you want to make and how quickly you want to sell.
What odds and end jobs have you started to raise extra cash? How have you learned to make money fast for fundraising a gap year or other experience? Let us know in the comments!
~~~
➡ Get insured for your gap year abroad. Discover the best annual travel insurance plans.